Feldman tunes up in Minors intrasquad game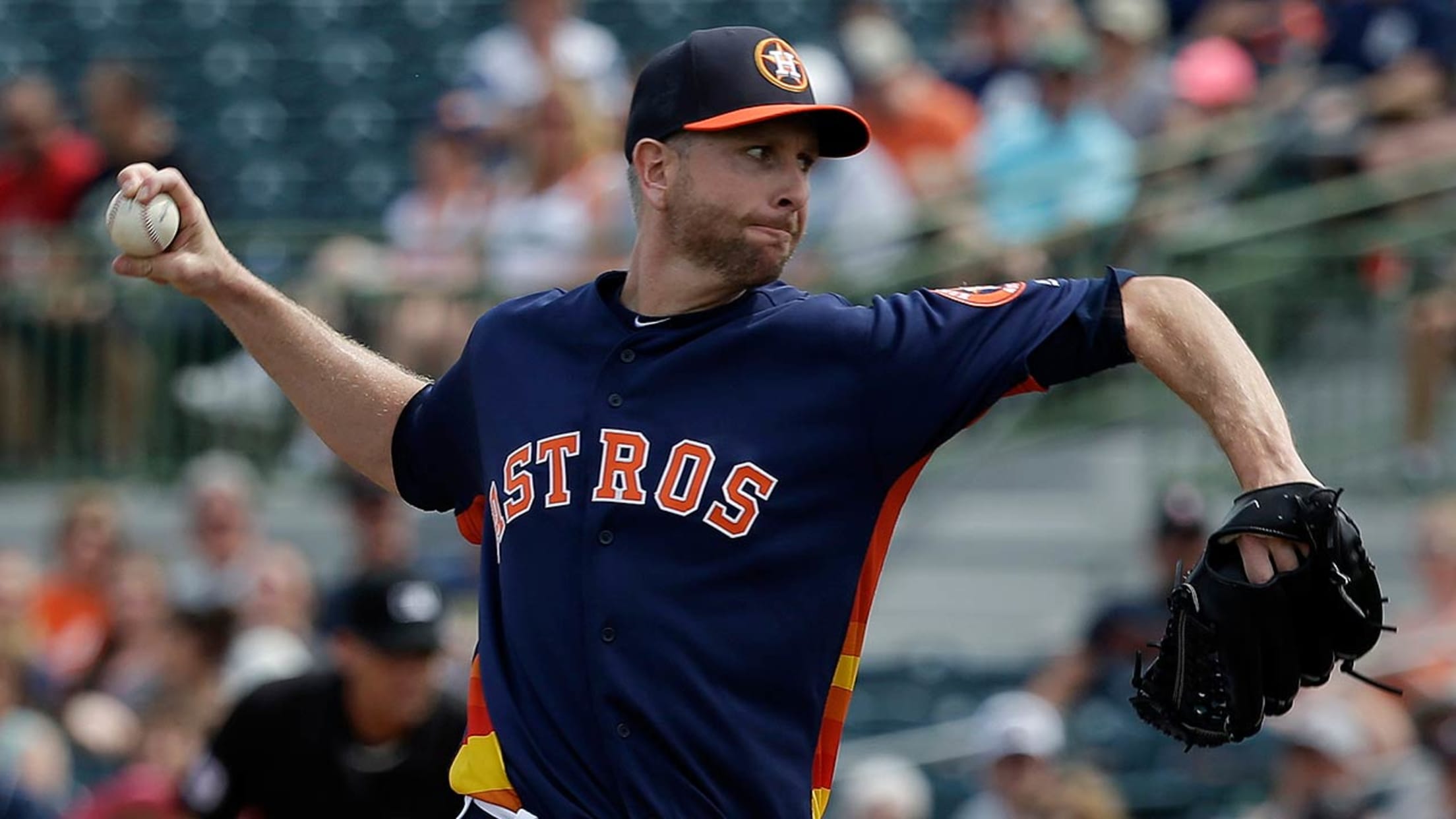 Scott Feldman has been experimenting with a different changeup grip in Spring Training. (AP)
KISSIMMEE, Fla. -- Astros right-hander Scott Feldman breezed through a four-inning Minor League intrasquad start on Wednesday morning as he continues a smooth recovery from a September shoulder injury that ended his 2015 season."It was pretty good, nice and early," Feldman said. "Get out there, get my work in. I
KISSIMMEE, Fla. -- Astros right-hander Scott Feldman breezed through a four-inning Minor League intrasquad start on Wednesday morning as he continues a smooth recovery from a September shoulder injury that ended his 2015 season.
"It was pretty good, nice and early," Feldman said. "Get out there, get my work in. I was able to throw all my pitches. It was a good day at the office."
Feldman threw 45 pitches in the game, and he then retreated to the bullpen for a session with pitching coach Brent Strom. This was Feldman's third start of the spring, having earlier started a pair of Grapefruit League games.
Astros Spring Training information
"A lot of times those early days, you kind of feel a little crappy out there," Feldman said. "But I was able to loosen up pretty good and felt great."
Feldman has been toying with a different changeup grip as he attempts to add another pitch to his catalogue.
"It's a pitch I've probably been working on for 12 years now," Feldman said. "Hopefully all this work eventually will pay off and it will become a bigger pitch for me this year. Just playing catch with [Doug] Fister or [Collin] McHugh or these other guys. [Dallas] Keuchel obviously has a great changeup. Just try to pick their brains a little bit and see what they're doing. I can never seem to find one that works for me. I think at least today it was pretty good, so I'm going to stick with this one."
Richard Justice is a columnist for MLB.com. Read his blog, Justice4U.