DeJong, Walker, Hamilton topics of Statcast Podcast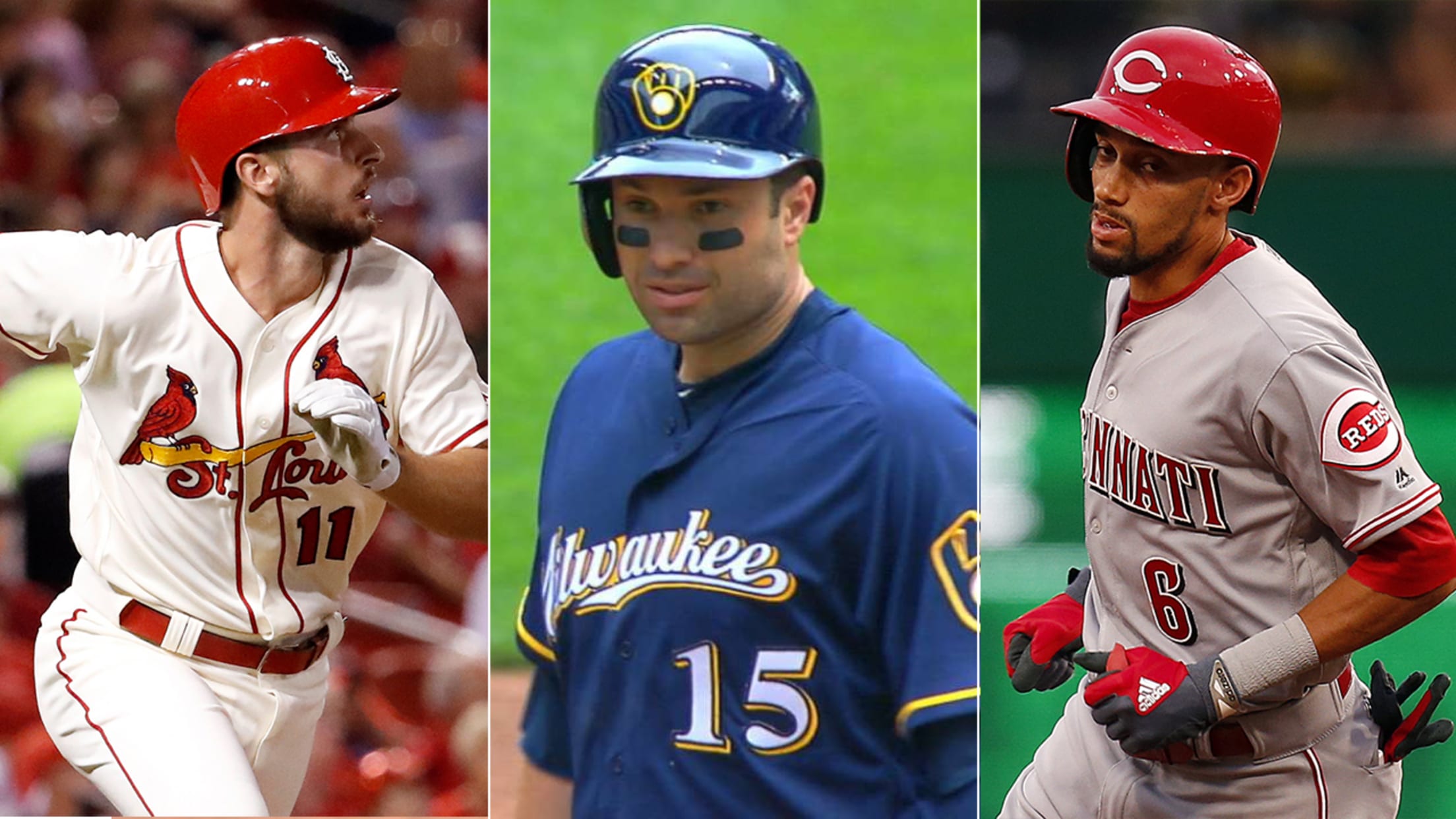 In the most recent episode of the Statcast™ Podcast, hosts Mike Petriello and Matt Meyers discuss the Paul DeJong contract extension, wonder why a useful player like Neil Walker hasn't yet found a home, investigate the data behind an interesting Billy Hamilton theoretical and discuss the new Statcast™ metrics to
In the most recent episode of the Statcast™ Podcast, hosts Mike Petriello and Matt Meyers discuss the Paul DeJong contract extension, wonder why a useful player like Neil Walker hasn't yet found a home, investigate the data behind an interesting Billy Hamilton theoretical and discuss the new Statcast™ metrics to be unveiled at the upcoming SABR Analytics Conference.
DeJong came off a stellar rookie season, hitting .285/.325/.532 with 25 home runs, and was rewarded with a six-year contract extension by the Cardinals. Digging into the metrics shows a player who was more good than great, raising questions about sustainability, especially in plate discipline, as a strikeout rate nearly six times higher than his walk rate is something very few successful batters have been able to maintain.
Walker has been one of baseball's most consistent players for nearly a decade, putting up above-average performance every year. Despite that, he remains without a job as Spring Training rolls on, even though there are multiple contenders he'd be an instant upgrade for. By one measure of offensive consistency, he ranks with Giancarlo Stanton, Edwin Encarnacion, Justin Upton, Adrian Beltre and Robinson Cano.
Hamilton, who rates as one of the two fastest players in baseball by the Statcast™ metric Sprint Speed, has struggled to succeed due to issues with getting on base. Based on a suggestion made at FanGraphs and ensuing data work by MLB.com's Tom Tango, there's a case to be made that Hamilton might best be used as an early-game pinch-runner, ensuring him at least one time on base each night.
Finally, Mike and Matt discuss the upcoming Statcast™ presentation at the 2018 SABR Analytics Conference, including soon-to-be-revealed metrics on catcher pop time and including wall balls in Catch Probability.
Each week on the Statcast™ Podcast, Petriello and Meyers dig into the world of Statcast™ and advanced metrics, exploring the most important topics in baseball through the lens of the groundbreaking Statcast™ technology. Download, subscribe and help others find the show by leaving a rating and review on iTunes or your favorite platform.