Strasburg's status remains uncertain for Sunday
Nationals right-hander was eligible to come off disabled list Friday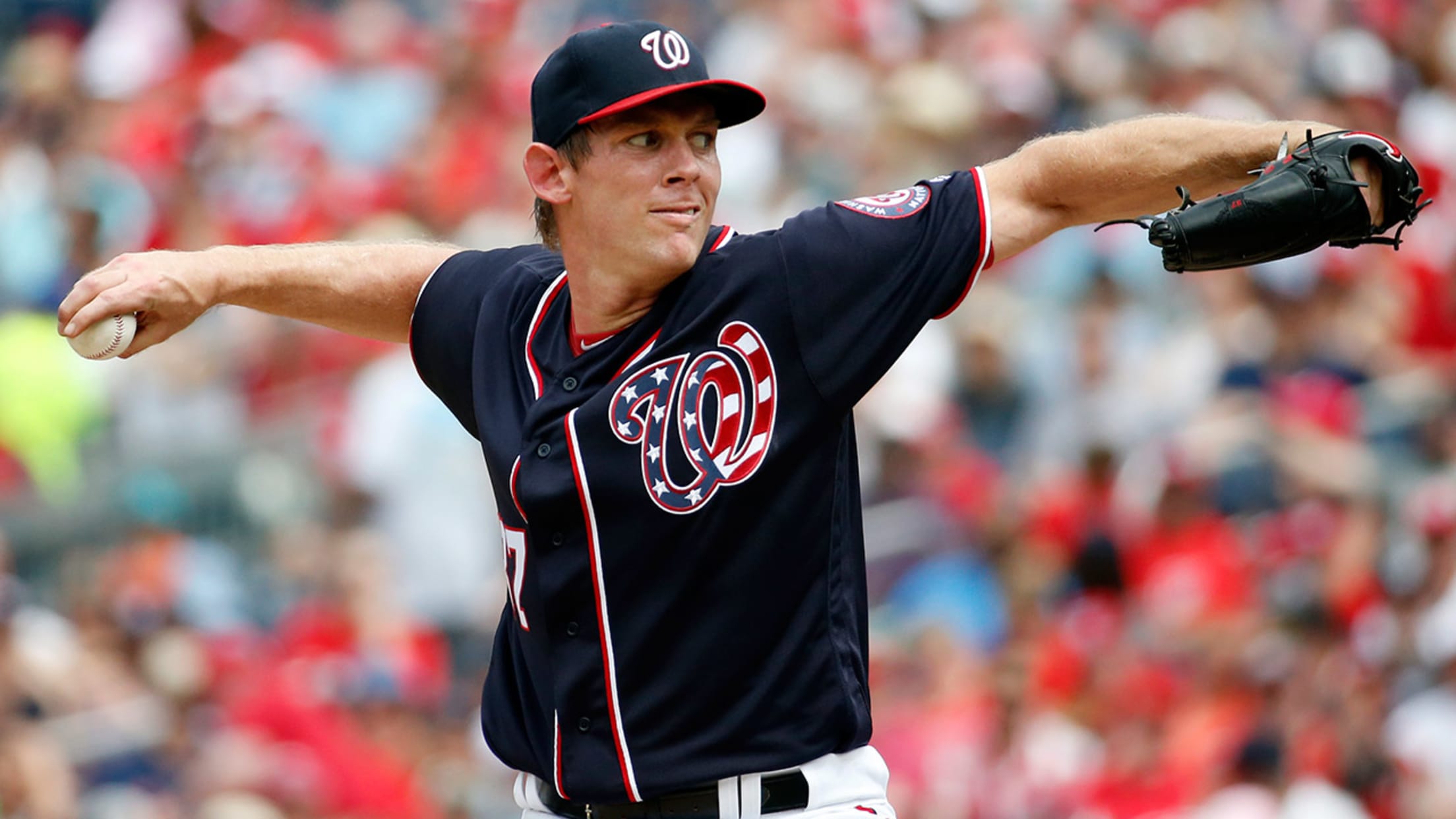 Stephen Strasburg has gone 10-0 with a 2.90 ERA and 11.4 K/9 in 14 starts this season. (AP)
WASHINGTON -- As of Friday afternoon, the Nationals were still uncertain if right-hander Stephen Strasburg would be able to pitch against the Reds on Sunday afternoon after dealing with an upper back strain.Strasburg was scheduled to start this past Sunday against the Brewers, but he was placed on the disabled
WASHINGTON -- As of Friday afternoon, the Nationals were still uncertain if right-hander Stephen Strasburg would be able to pitch against the Reds on Sunday afternoon after dealing with an upper back strain.
Strasburg was scheduled to start this past Sunday against the Brewers, but he was placed on the disabled list instead because the back problems flared up during warmups the day before. Strasburg revealed that he popped two ribs out of place during a weight-training mishap last week, causing the back problems. Strasburg said that it was hard to breathe with the ribs out of place, and a chiropractor was called upon to fixed the issue.
However, on Thursday, Strasburg was able to pitch during a bullpen session without any problems. He was eligible to come off the disabled list on Friday, but the Nationals didn't make any roster moves before the game. If he is unable to go on Sunday, top prospect Lucas Giolito will likely get the start. Giolito pitched Tuesday against the Mets in his big league debut and tossed four shutout innings in a rain-shortened outing.
"I spoke to Strasburg [Thursday], and he said he said he is feeling pretty good, so we'll see," manager Dusty Baker said. "We are not going to rush him by any means. We just ask him to be honest in his evaluation of himself."
Strasburg said he is taking things one day at a time, but he won't be the one making the final decision about pitching in Sunday's game.
"I don't make the decisions," Strasburg said. "I'm doing everything to get back."