Cano beginning rehab assignment at Triple-A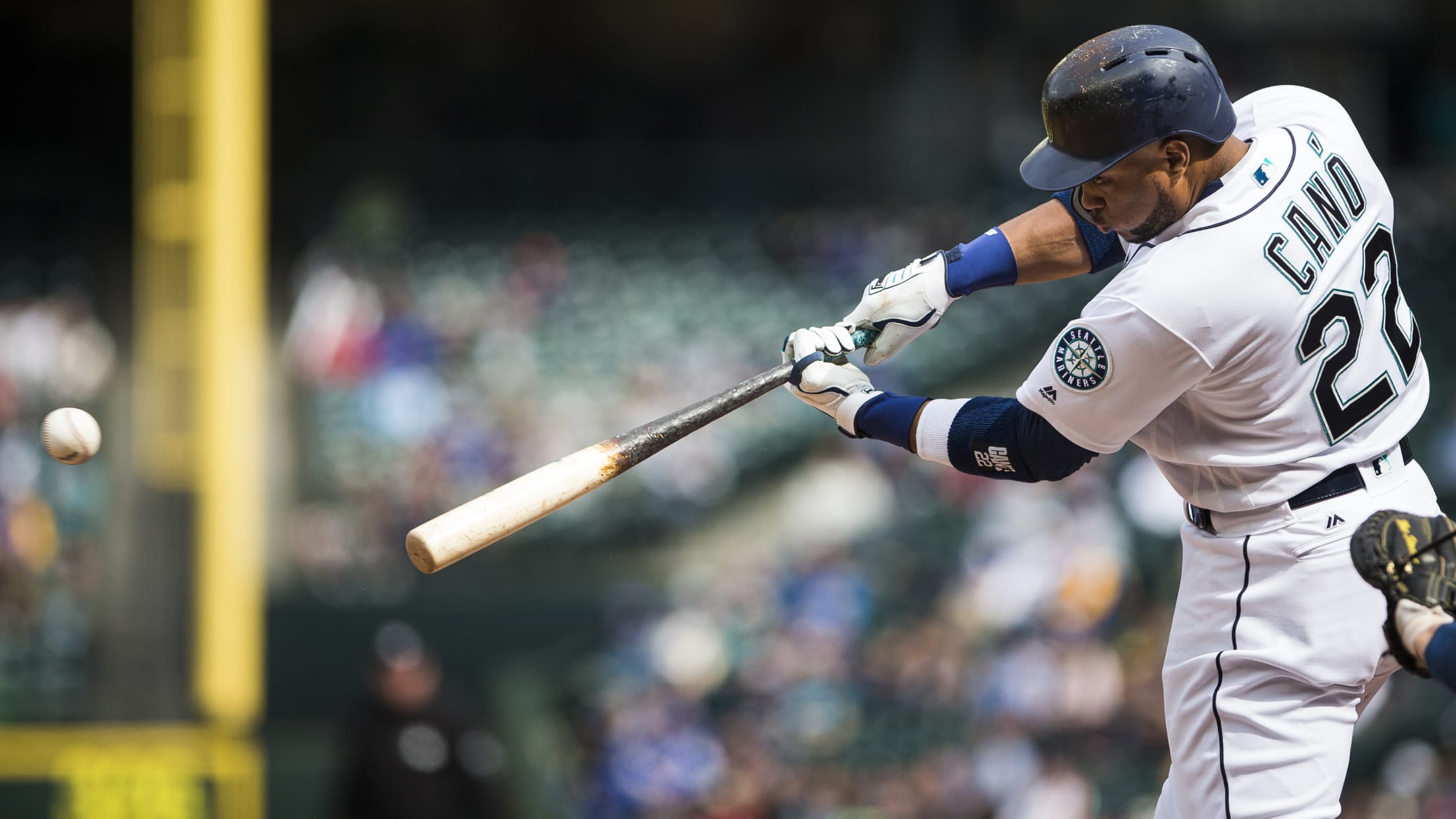 ARLINGTON -- Suspended Mariners second baseman Robinson Cano will begin his rehabilitation assignment on Monday night as the starting first baseman with Triple-A Tacoma at Cheney Stadium in a 7:05 PT game against Colorado Springs.Cano is serving an 80-game suspension for violating Major League Baseball's Joint Drug Prevention and Treatment
ARLINGTON -- Suspended Mariners second baseman Robinson Cano will begin his rehabilitation assignment on Monday night as the starting first baseman with Triple-A Tacoma at Cheney Stadium in a 7:05 PT game against Colorado Springs.
Cano is serving an 80-game suspension for violating Major League Baseball's Joint Drug Prevention and Treatment Program on May 15, and he's eligible to return to Seattle on Aug. 14.
Suspended players are allowed to play Minor League games in the final two weeks before their reinstatement. Tacoma plays on Monday and Tuesday at Cheney Stadium before beginning a seven-game road trip.
Mariners general manager Jerry Dipoto said that no decision has been made on whether Cano will stay at Tacoma or report elsewhere when the Rainiers go on the road.
"We're going to take it day by day," Dipoto said.
But Cano is definitely going to get time at some different defensive positions during his Minor League stint. With Dee Gordon playing well defensively at second base, the Mariners asked Cano to prepare himself for any scenario that would help the club upon his return. Cano will play first base on Monday and likely serve as the designated hitter on Tuesday, before seeing some time at third base as well in the coming week.
"Robbie will move around," Mariners manager Scott Servais said. "The couple days he was in town to work out, he's done a lot of work at the other positions. It's still hard. There are little nuances at first base, third base. I don't think there's much he doesn't grasp at second base, so we're not too worried about that. But he'll play all the positions except shortstop. He'll be at first, some second and some third."
Cano spent a month in the Dominican Republic working out at his father's baseball facility, but he returned to Seattle last Thursday night and spent the past few days hitting at Safeco Field and taking ground balls from infield coach Manny Acta at various positions.
The 35-year-old Cano has played second base for all but one inning of his Major League career, but he did play some shortstop and third base in his Minor League days. Though he's never played first base, the Mariners believe he'd be capable of splitting time with Ryon Healy there while also filling in at times for Gordon at second, Nelson Cruz at designated hitter and potentially even Kyle Seager at third.
"Manny felt good about what he saw," said Servais, who acknowledged that game action is a much different scenario.
"It's one thing hitting a guy ground balls and another thing seeing it live off the bat in game situations and reacting to things," Servais said. "At first base, it's getting over to the bag, picking balls in the dirt, handling bunt plays, being in the right spot on cutoffs.
"There's more that goes into it than just, 'Put the guy over there that rakes.' There's a lot. I think Ryon Healy has done a really good job over there defensively this year. A few games down there playing those different positions, I think, will help him.'"
The Mariners played extremely well immediately after Cano's suspension, but they have struggled of late and could use the offensive boost his bat could provide. Prior to his suspension, Cano was hitting .287/.385/.441 with 24 runs, 10 doubles, four home runs and 23 RBIs in 39 games.
"You've seen him in Spring Training," said Servais. "Robbie can go out the first day and hit two balls off the wall and hit a ball over the fence. You've seen it right out of the chute. The fact he's going to get some games down there should help. It's been a long time since he's been out there, but there's a reason he's put up the numbers he's put up. He's very gifted."
Since signing a 10-year, $240 million contract with Seattle in 2014, Cano has hit .294 with 101 home runs and 384 RBIs in 662 games.
The eight-time All-Star was suspended without pay after testing positive for furosemide, a diuretic that is on the banned-substance list because it's often used to mask performance enhancing drugs.