A taste of Petco Park's Taco Tuesday
Forget hot dogs -- All-Star fans should get excited for a different snack in San Diego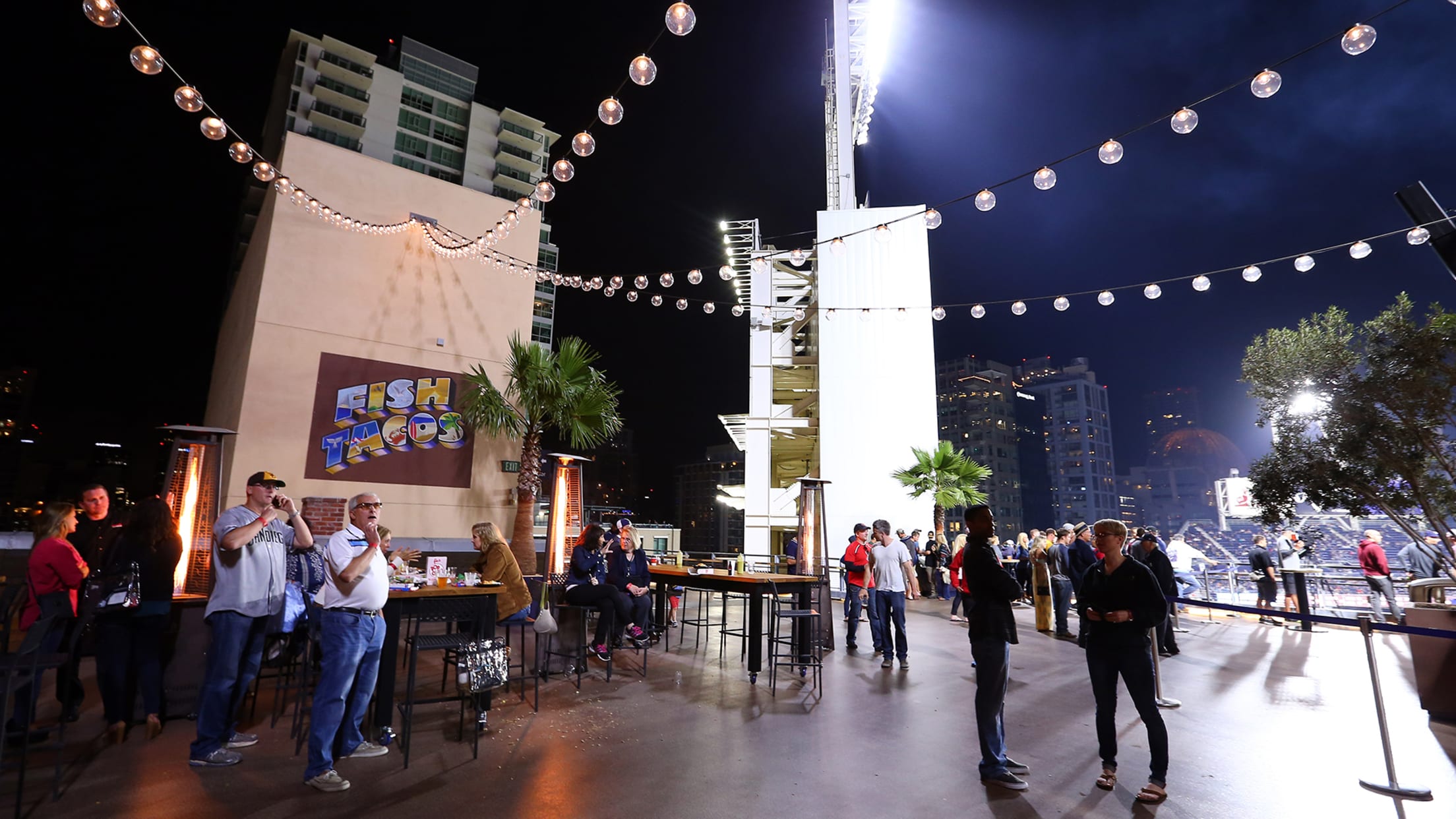 Tacos satisfy the cravings of hungry fans taking in a game at Petco Park. (Alex Trautwig/ MLB Photos) (Alex Trautwig/Getty Images)
Carlos Vargas, the executive chef at Petco Park, foresees having his hands -- and kitchen -- full during All-Star Week. And he knows what fans clamor for most: tacos."People really, really love them," Vargas says. "Corn tortillas, flour, different taco varieties … everyone has their favorite."And, chances are, fans coming
Carlos Vargas, the executive chef at Petco Park, foresees having his hands -- and kitchen -- full during All-Star Week. And he knows what fans clamor for most: tacos.
"People really, really love them," Vargas says. "Corn tortillas, flour, different taco varieties … everyone has their favorite."


And, chances are, fans coming to San Diego will find something they like at Petco Park, as there are no fewer than nine locations to procure various tacos while watching the best baseball players in the world. After all, is there anything more distinctive about baseball in Southern California than watching a game while munching on a nacho-chili marinated chicken taco, topped with pico slaw, serrano and cilantro crema, and cotija cheese?
San Diegans take their tacos seriously. According to Vargas, for the Padres' "Taco Tuesday" promotion, fans purchase between 15,000 and 24,000 tacos at Petco. And, to be sure, no one ever buys just one.
Even former outfielder Mark Kotsay got on board as a member of the Padres back in 2013, the last season of his career:
"Everywhere you go, people have tacos in their hands," Vargas said.
Local restaurants, like Miguel's, Rimel's, The Taco Shop and Lucha Libre, dish out unique options at Petco Park. Want a Surf 'n' Turf taco with steak, shrimp, avocado, fries, cheese, pico de gallo and secret sauce? Head to Lucha Libre at Section 215. Near Section 104, Miguel's sells tacos stuffed with batter-fried white fish, cabbage, cheddar cheese, salsa fresca and ranch dressing.
You can eat a hot dog at a baseball game anytime. But for the upcoming All-Star Game, as Vargas says, nothing pairs better with America's Finest City: "Tacos are just one of those San Diego things."
This article appears in the MLB Official All-Star Game Program. Click here to purchase a copy, and read more features on allstargame.com.
Corey Brock works for MLB Advanced Media and covered the Padres for MLB.com for nearly a decade.