Lefty Eveland among 5 Rays to ink Minors deals
Club invites 12 others to Spring Training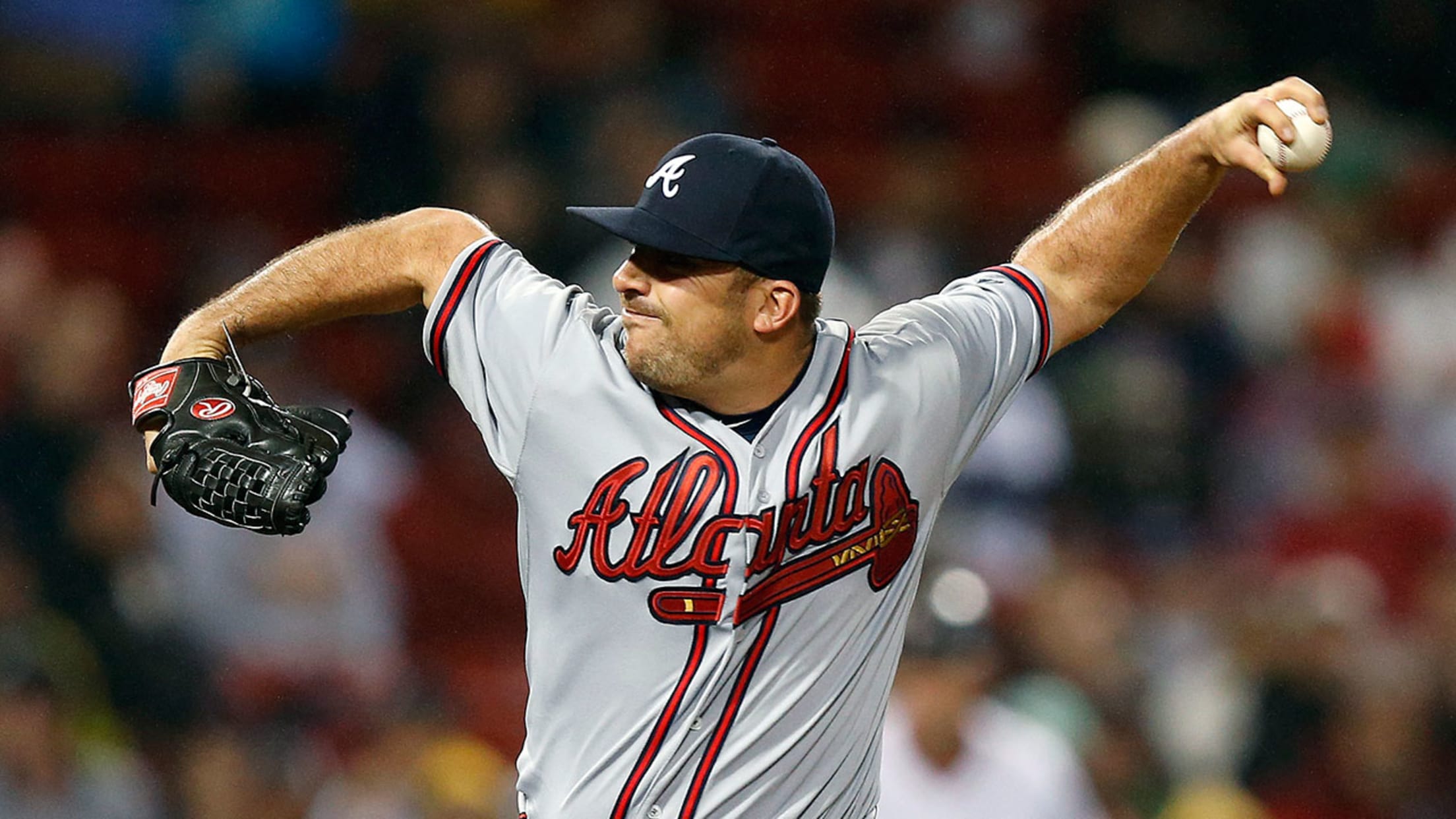 Dana Eveland, one of five Minor Leaguers signed by the Rays on Tuesday, pitched 10 games for the Braves in 2015. (AP)
The Rays signed five players to Minor League contracts on Tuesday with invitations to Major League Spring Training, in addition to inviting 12 of their Minor Leaguers to Spring Training.Tampa Bay has now invited 57 players to Spring Training.Tuesday's five signees were right-handed pitchers Eddie Gamboa, Jhan Marinez and Tyler
The Rays signed five players to Minor League contracts on Tuesday with invitations to Major League Spring Training, in addition to inviting 12 of their Minor Leaguers to Spring Training.
Tampa Bay has now invited 57 players to Spring Training.
Tuesday's five signees were right-handed pitchers Eddie Gamboa, Jhan Marinez and Tyler Sturdevant, left-handed pitcher Dana Eveland and first baseman Kyle Roller.
• Rays Spring Training info
The 32-year-old Eveland has spent parts of 10 seasons in the Majors, including making 10 appearances last season with the Braves. Marinez has appeared in six Major League games, most recently in 2012 with the White Sox.
Rays Minor Leaguers invited to Spring Training include: right-handers Ryan Garton, Parker Markel, Mark Sappington, Jaime Schultz and Neil Wagner; infielders Patrick Leonard, Juniel Querecuto and Daniel Robertson; outfielders Johnny Field and Dayron Varona; left-hander Jonny Venters and catcher Jake DePew.
Robertson is ranked as the club's No. 5 prospect per MLB Pipeline, while Leonard (No. 27) and Field (No. 30) also are among the club's Top 30 Prospects.
Venters was signed by the club last March and is currently rehabbing from a third Tommy John surgery. The 30-year-old has a 2.23 ERA in parts of three seasons with the Braves but has not appeared in a game at any level since the 2012 National League Wild Card Game.