Roark 'excited' to represent Team USA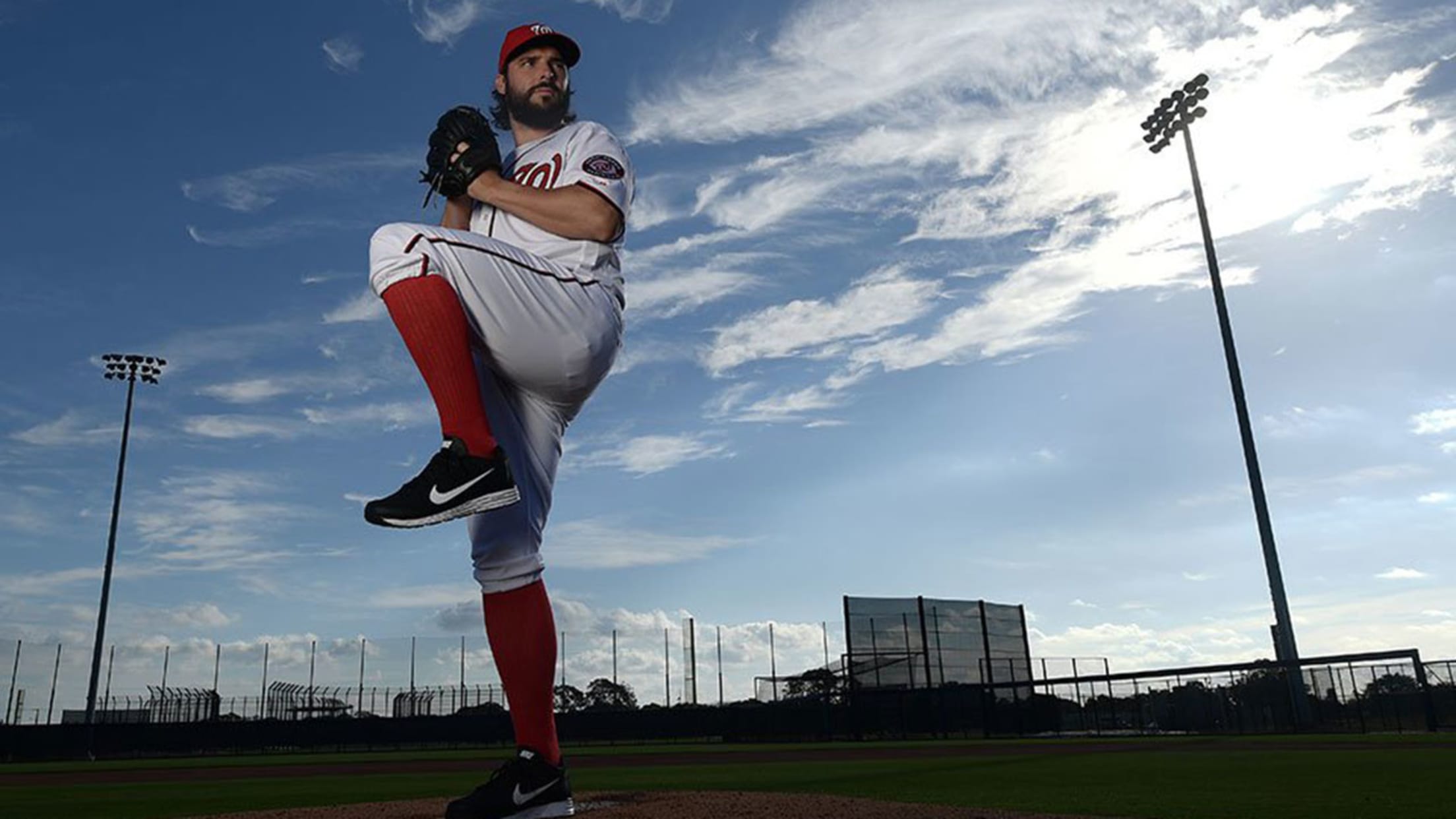 The World Baseball Classic will be a bigger stage for Tanner Roark, who had sixth-lowest ERA in Majors last year. (Nationals)
WEST PALM BEACH, Fla. -- The atmosphere will be a little different the next time Tanner Roark takes the mound.On Sunday, he tossed four scoreless innings in the Nationals' 4-2 loss to the Twins in front of 4,588 at The Ballpark of the Palm Beaches. His next outing will come
WEST PALM BEACH, Fla. -- The atmosphere will be a little different the next time Tanner Roark takes the mound.
On Sunday, he tossed four scoreless innings in the Nationals' 4-2 loss to the Twins in front of 4,588 at The Ballpark of the Palm Beaches. His next outing will come for Team USA on Saturday, when Roark takes the mound in the World Baseball Classic in what has already been announced a sellout of the nearly 37,000 seats at Marlins Park.
Roark will be facing off against the Dominican Republic, which figures to have a large contingent of fans in Miami.
:: 2017 World Baseball Classic ::
"I'm excited," Roark said. "It might feel like we're the away team playing in the U.S., but it'll definitely be loud and it'll be crazy. I'm looking forward to it."
Roark said he was most looking forward to a chance to play with some of the best players around baseball as teammates. He was going to heed advice from Michael Barrett, who played for the U.S. in the inaugural Classic in 2006, and told Roark how much he learned from watching other players prepare.
"I'm really excited to pick people's brains," Roark said.
That Roark was even invited to pitch for Team USA is another validation of his breakout year in 2016. He pitched a career-high 210 innings with a 2.83 ERA, and his 5.5 Wins Above Replacement was the sixth-best among Major League pitchers, according to Baseball Reference. Still, Roark's accomplishments fly a bit under the radar, and the World Baseball Classic offers an opportunity for him to pitch on a national stage.
"We all know how Tanner is. He kind of, I don't want to say lulls us to sleep, but he spoils us with how good he is consistently for 30 starts a year," Nationals' infielder Daniel Murphy said. "Especially last year. So I'll be excited to see what the rest of the industry thinks of him and I think it's well-earned for him to get tapped on the shoulder for this and I'm looking forward to him enjoying it."
The World Baseball Classic runs from Monday through March 22. In the U.S., games will air live exclusively in English on MLB Network and on an authenticated basis via MLBNetwork.com/watch, while ESPN Deportes and WatchESPN will provide the exclusive Spanish-language coverage. MLB.TV Premium subscribers in the U.S. will have access to watch every tournament game live on any of the streaming service's 400-plus supported devices. The tournament will be distributed internationally across all forms of television, internet, mobile and radio in territories excluding the U.S., Puerto Rico and Japan. Get tickets for games at Marlins Park, Tokyo Dome, Gocheok Sky Dome in Seoul, Estadio Charros de Jalisco in Mexico, Petco Park, as well as the Championship Round at Dodger Stadium, while complete coverage -- including schedules, video, stats and gear -- is available at WorldBaseballClassic.com.