TCU advances to College World Series semis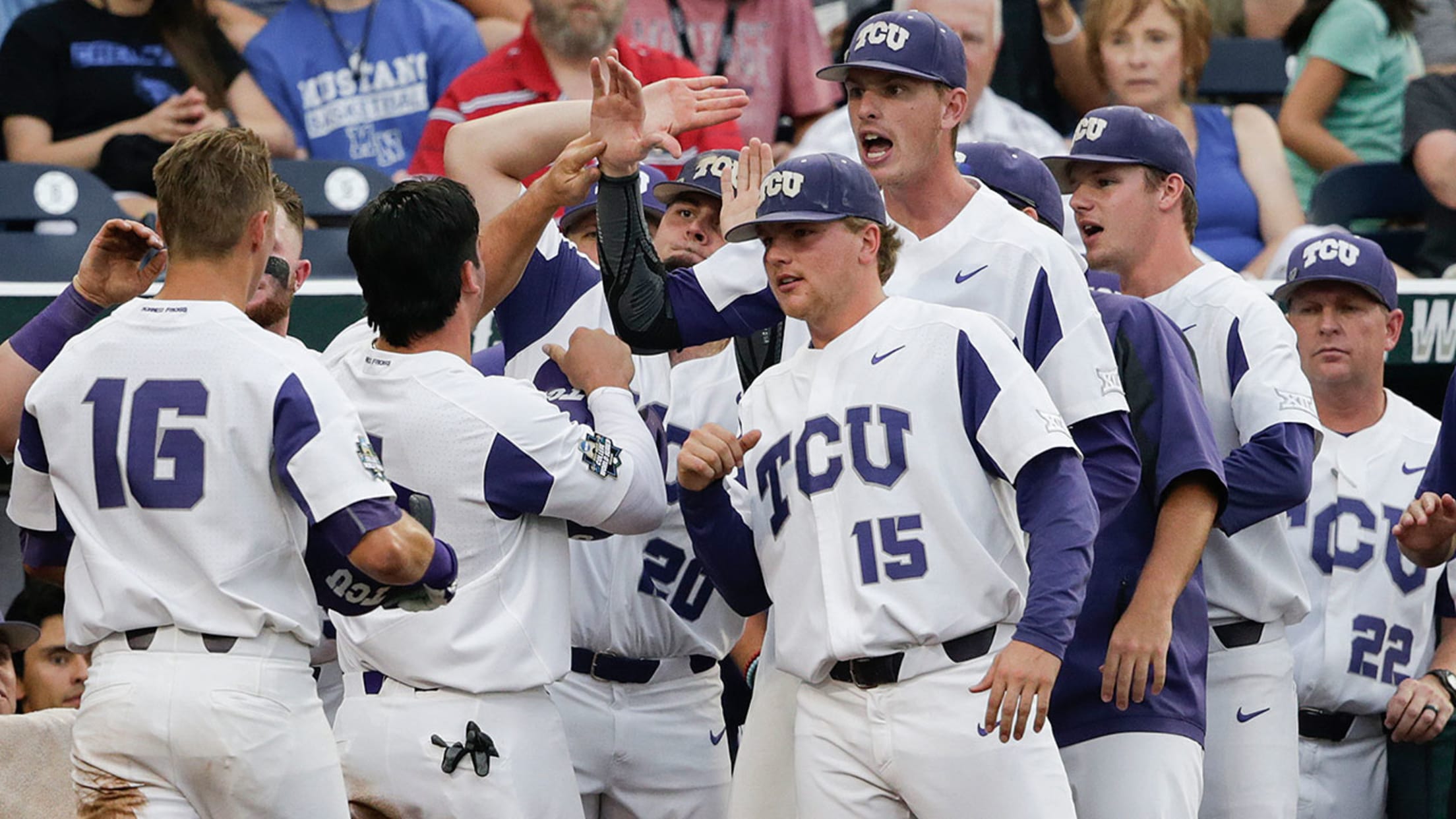 TCU joins Oregon State, LSU and Florida as the final four teams in the 2017 College World Series. (AP)
With a win in an elimination game Thursday, TCU joined Oregon State, LSU and Florida as the final four teams in this year's College World Series. Those schools will now compete this weekend for a chance to advance to next week's best-of-three final series.Here's a look at the action from
With a win in an elimination game Thursday, TCU joined Oregon State, LSU and Florida as the final four teams in this year's College World Series. Those schools will now compete this weekend for a chance to advance to next week's best-of-three final series.
Here's a look at the action from Day 6 in Omaha:
No. 6 TCU 4, No. 7 Louisville 3
TCU held on for a narrow 4-3 win over Louisville in the day's only contest. The Horned Frogs scored all four of their runs in the second inning, which would be all the TCU pitching staff needed for the team to advance.
T-C-U!! pic.twitter.com/oMD9AE8REa

— NCAA Baseball (@NCAACWS) June 23, 2017
The Cardinals battled back against TCU starter Nick Lodolo, plating runs in the third, fourth and fifth -- including solo homers from No. 4 overall Draft pick Brendan McKay (Rays) and White Sox 16th-rounder Logan Taylor -- to close the gap, but the Horned Frogs' bullpen preserved the lead. Relievers Cal Coughlin and Sean Wymer, who earned the win, allowed just three hits and one walk over five innings.
Austen Wade, TCU's highest Draft selection as a fifth-round pick by the Indians, went 1-for-4 with an RBI.
What's next
LSU and Oregon State open play Friday at 3 p.m. ET, while Florida and TCU clash in the nightcap at 8 p.m. ET. Coming from the elimination bracket, both the Horned Frogs and Tigers will need to defeat their opponents twice to advance to the final. Should either of those teams win Friday, the second game would be played Saturday.