Ryan shows full support for Molitor, coaches
Twins GM is disappointed mainly in club's offensive numbers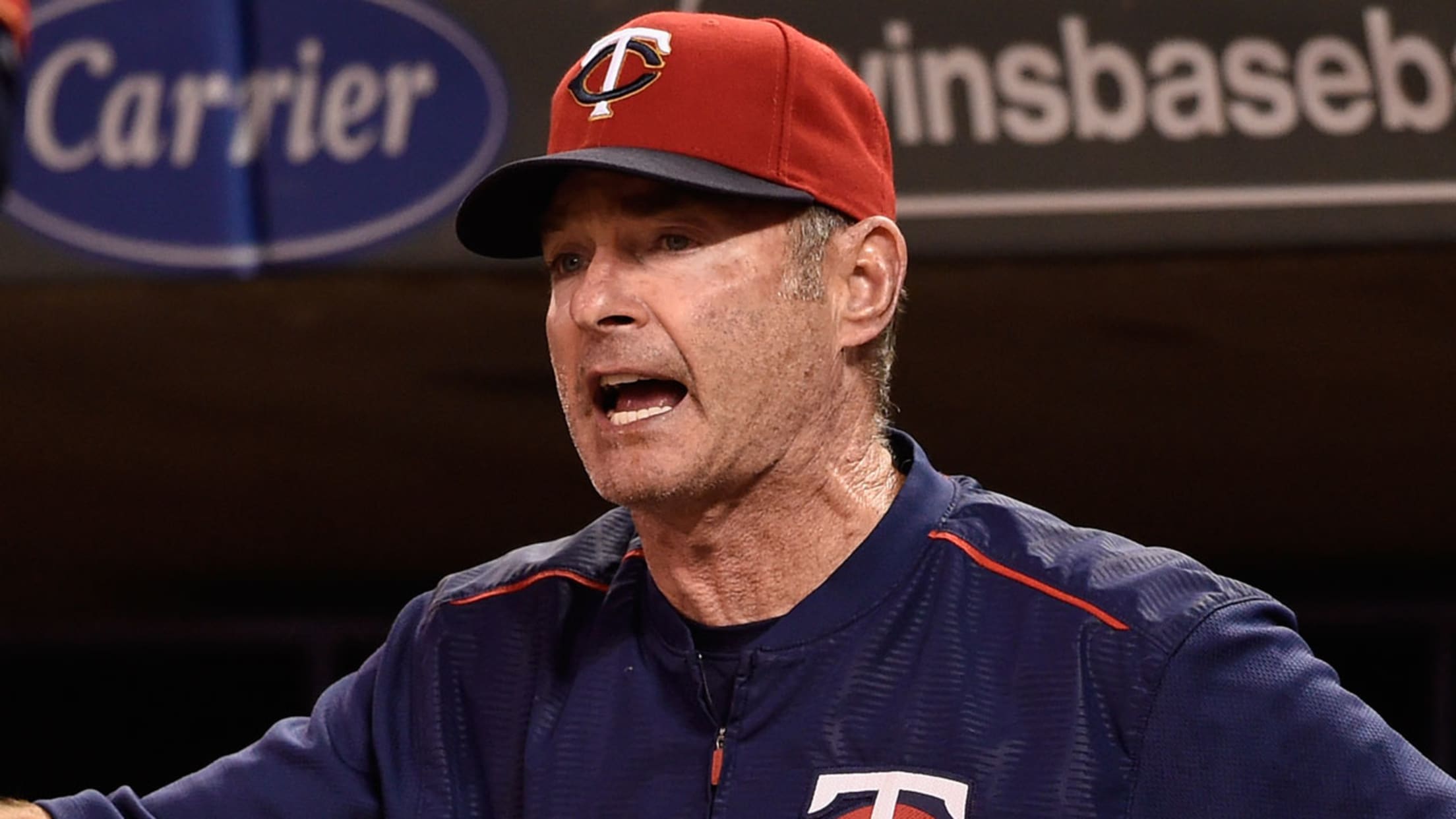 "My belief in [manager] Paul Molitor is strong, and same with the coaches, I may add," Twins GM Terry Ryan said on Tuesday. (Getty)
MINNEAPOLIS -- Twins general manager Terry Ryan has made it known he remains behind manager Paul Molitor despite Minnesota having the worst record in the Majors, but Ryan also said he supports the entire coaching staff.The Twins entered Tuesday's game against the Royals last in the American League with 156
MINNEAPOLIS -- Twins general manager Terry Ryan has made it known he remains behind manager Paul Molitor despite Minnesota having the worst record in the Majors, but Ryan also said he supports the entire coaching staff.
The Twins entered Tuesday's game against the Royals last in the American League with 156 runs scored and a 5.03 ERA through 44 games. But based on Ryan's comments, it doesn't appear any changes are coming soon to coaches such as with hitting coach Tom Brunansky or pitching coach Neil Allen.
"My belief in Paul Molitor is strong, and same with the coaches, I may add," Ryan said. "We're in this together. I've said that, and I'll continue to say that."
Ryan said the lack of offense has been one of the biggest surprises this season, as the Twins have dropped from scoring 4.3 runs per game last year to 3.5 runs per game this season.
"We felt like we were going to have some offense, but we've struggled," Ryan said. "We've struggled in other areas as well. I don't know what our average runs per game is now, but I'm sure it's less than three. And that's not going to win too many games. So then we really have to pitch and that puts pressure on our pitching staff."
Brunansky, who has been the club's hitting coach since the 2013 season, admitted it's been tough watching the offense struggle so much this season.
"The inconsistency of being able to put at-bats together is certainly frustrating," Brunansky said. "I feel bad for everybody in our lineup. I feel bad for our pitchers. We're not scoring enough runs for them. We need to get some runs on the board."
Brunansky said the 0-9 start to the season caused the hitters to start pressing, and that they haven't really been able to get into a flow, as the Twins have won more than two games in a row once this season and had yet to score more than eight runs in a game entering Tuesday.
"You know everybody in here feels that pressure and that heat," Brunansky said. "We can't control the results so we have to deal with what we can control with our work and our approach. We have to carry over what we're working on during batting practice and apply that into the game. If you try to do too much, you start to see guys coming out of their comfort zones."
Brunansky added that he didn't see the offense's scuffles coming, as they finished eighth in the AL in runs scored last year with largely the same lineup, minus Torii Hunter and Aaron Hicks, and the club fared well offensively in Spring Training.
"The biggest shock to me was how we were the offense that we were and how things were flowing in Spring Training," Brunansky said. "I felt really comfortable where we were at. But the guys had a rough start and it's kind of spiraled downward. The more they tried, the worse it got."