A's Steinbach leads AL to 2-1 win in 1988 All-Star Game
Viola opens game with two perfect innings for American League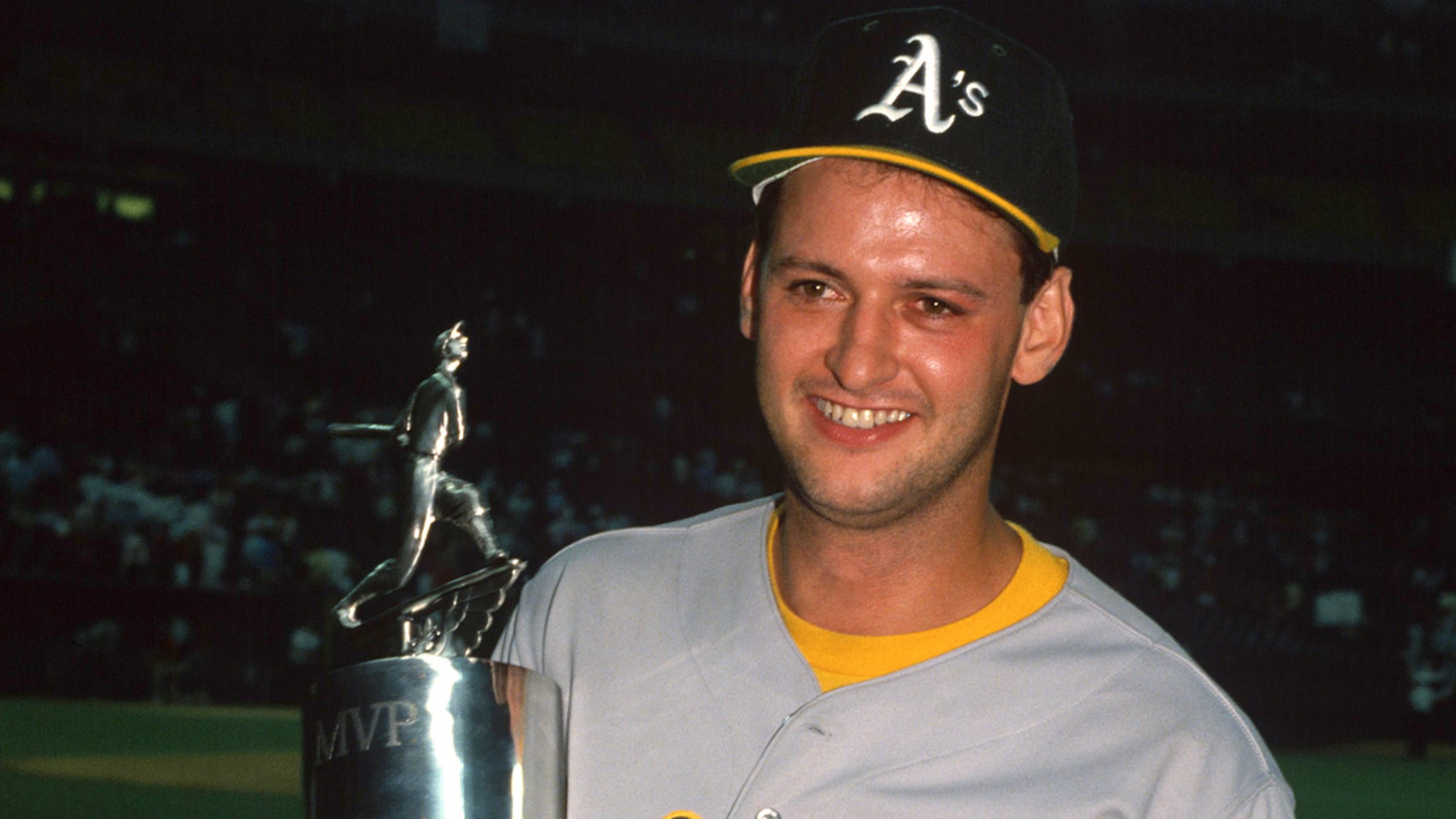 Terry Steinbach was selected as the 1988 All-Star Game MVP Award winner after driving in both AL runs. (Getty)
Bill Center, longtime sportswriter for U-T San Diego, is an employee of the Padres.It wasn't very hard to pick a Most Valuable Player in the 1988 All-Star Game.Oakland catcher Terry Steinbach drove in both American League runs in a 2-1 victory over the National League before 55,837 at Riverfront Stadium
Bill Center, longtime sportswriter for U-T San Diego, is an employee of the Padres.
It wasn't very hard to pick a Most Valuable Player in the 1988 All-Star Game.
Oakland catcher Terry Steinbach drove in both American League runs in a 2-1 victory over the National League before 55,837 at Riverfront Stadium in Cincinnati.
Steinbach broke up a scoreless tie when he led off the top of the third with a home run off National League starter Dwight Gooden of the New York Mets. Steinbach actually got an assist from another Met on his home run. His line drive went over the fence after bouncing off the glove of right fielder Darryl Strawberry as the Met was trying to make a leaping catch at the wall.
The homer gave Steinbach a piece of baseball history. He is the only player to hit a home run in his first Major League at-bat and his first at-bat in an All-Star Game.
But he wasn't finished.
An inning later, Steinbach came up with the bases loaded and one out against Houston's Bob Knepper and hit a towering drive to left for a sacrifice fly.
Yankees right fielder Dave Winfield opened the rally with a one-out double. Knepper walked Baltimore shortstop Cal Ripken Jr. and A's first baseman - and current Padres bench coach - Mark McGwire followed with a single to short left to load the bases for Steinbach.
The National League halved the American League lead in the bottom of the fourth against Mark Gubicza of the Kansas City Royals.
St. Louis center fielder Vince Coleman opened the inning with a single, stole second, raced to third on Steinbach's throwing error and scored on a wild pitch.
The American League had six of the 11 hits in the game and no player had two hits.
American League starter Frank Viola of the Minnesota Twins had a strikeout in two perfect innings and was credited with the win. Boston's Roger Clemens and Oakland's Dennis Eckersley each had a strikeout in a perfect inning with the A's closer getting the save.
American League hitters got only one hit over the last five innings against National League relievers with David Cone of the Mets, Kevin Gross of the Phillies, Orel Hershiser of the Dodgers and Todd Worrell of the Cardinals all working a perfect inning.
Mark Davis was the Padres representative in the All-Star Game and allowed a hit in two-thirds of an inning.