Cubs predicted drafting Ed Howard 6 years ago
Howard has been on the Cubs' Draft board a long time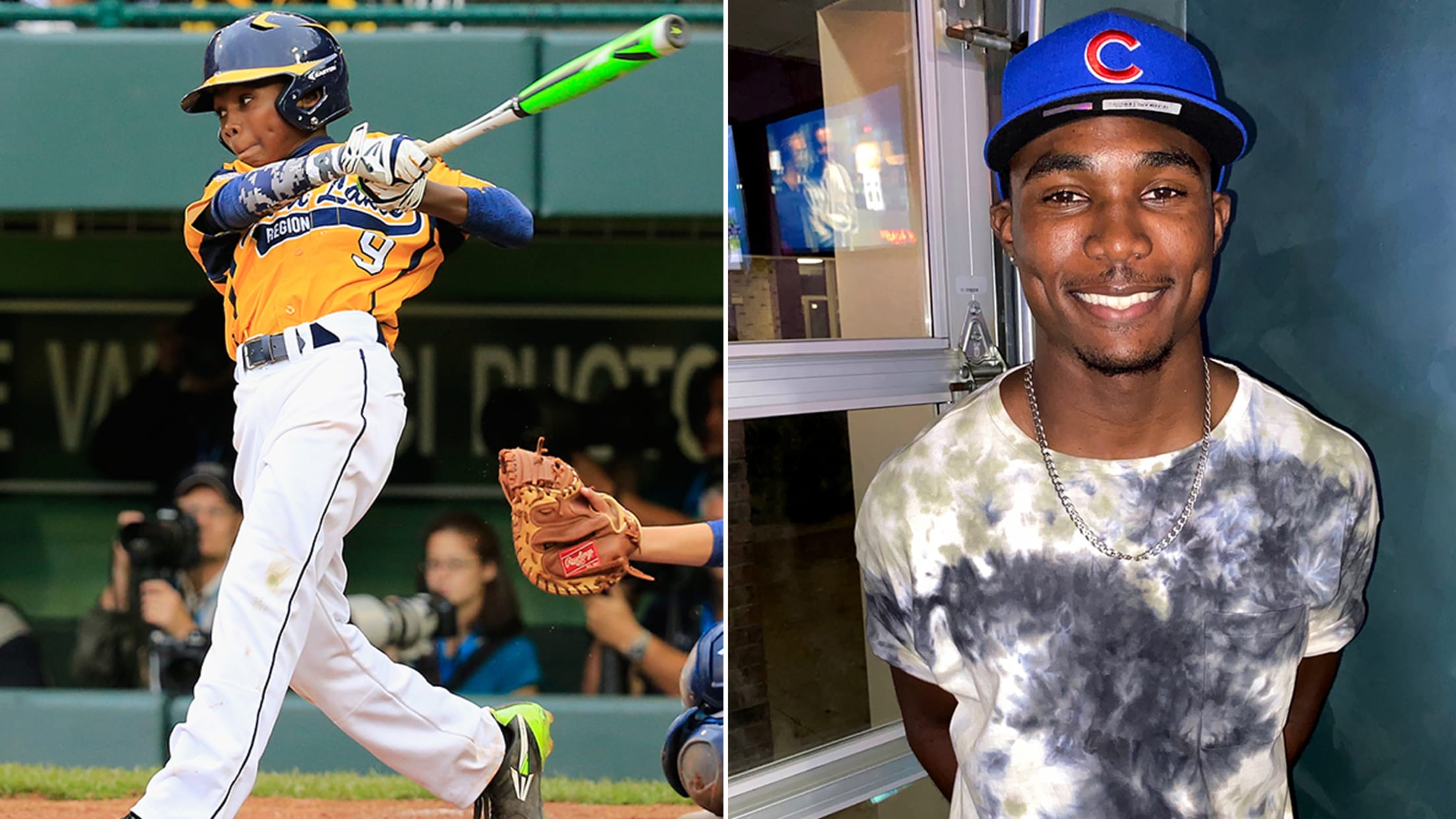 When the Cubs selected Ed Howard 16th overall in the 2020 MLB Draft on Wednesday, they didn't just pick a local Chicago kid, nor did they simply select the player some consider to be the best shortstop in the Draft class. No, they helped Theo Epstein fulfill a promise he
When the Cubs selected Ed Howard 16th overall in the 2020 MLB Draft on Wednesday, they didn't just pick a local Chicago kid, nor did they simply select the player some consider to be the best shortstop in the Draft class. No, they helped Theo Epstein fulfill a promise he made to Howard and his Little League teammates in 2014.
After Jackie Robinson West's historic run in the Little League World Series as the first all-black team to reach Williamsport in several decades, the Cubs' GM spoke to the team at a celebratory rally.
Epstein told the team, "Keep playing the game of baseball, keep grinding, keep working in school, go to college, do your thing and we'll see you in the Draft around 2023."
Theo sort of predicted in 2014 he'd draft @ehowardIV#Cubs #MLBDraft2020 @cbschicago pic.twitter.com/KLgNmBzzeb

— Krista Ruch (@KristaCBS2) June 11, 2020
Well, Epstein was close -- off by just a few years because Howard's performance and strong tools across the board made him an intriguing selection.
Because of the appearance at the LLWS, you can see Howard grow on the field from a tiny Little Leaguer to the lanky, line drive-lashing shortstop the Cubs selected:
In honor of the @LittleLeague World Series beginning this week, here is a "Then and Now" of 2019 Under Armour All-American @ehowardIV from when he was in the #LLWS in 2014. He was still just as smooth when he was 12 🔥.#FlashbackFriday #BaseballFactory #UAAA pic.twitter.com/kHHkmHA2AV

— Baseball Factory (@BaseballFactory) August 16, 2019
While Cubs fans are ecstatic, White Sox supporters might be gnashing their teeth a little. That's because Howard is from the city's South Side, home to the Sox, and he also played for the White Sox's Amateur City Elite Team.
"I grew up in a White Sox hat," Howard told Yahoo's Maddie Lee before the Draft.
Ed Howard and Tre Hondras have been baseball teammates and even baseball adversaries at the high school level. Now, this talented duo from the White Sox ACE program will be looking to hear their names called in the next two days of the 2020 MLB Draft: https://t.co/uqkJLUZUZH

— Scott Merkin (@scottmerkin) June 10, 2020
Now, Howard is obviously all about the Cubbies, which should only make the rivalry all the more impressive in the coming years.
What up Northside💙❤️ @Cubs

— Ed Howard (@ehowardIV) June 11, 2020
"I wanted to be a hometown kid," Howard told MLB.com's Jordan Bastian. "I'm excited it's with the Cubs. I think that's a great organization. I watch a lot of Cubs games, follow them, know a lot of their players and things like that, so I'm excited to be a hometown guy. It's special."
Michael Clair writes for MLB.com. He spends a lot of time thinking about walk-up music and believes stirrup socks are an integral part of every formal outfit.