Theo: Cubs trade to boost 'pen not imminent
Chicago could instead turn to internal options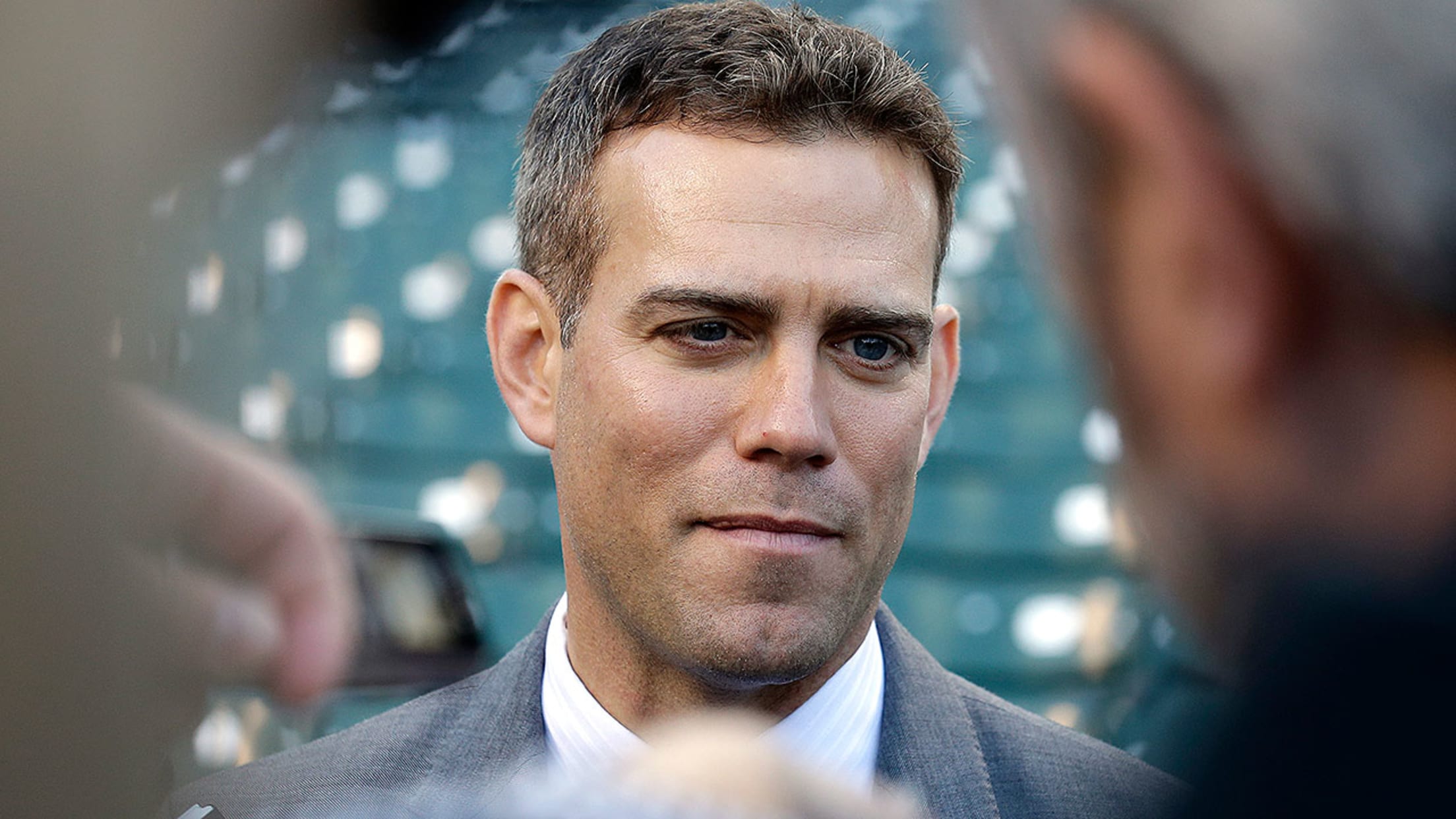 "[2016] is really different from ['15], because of all the expectations we had coming in," said Theo Epstein. (AP)
NEW YORK -- The Cubs will be getting help for their bullpen in the second half, but don't jump to conclusions that they've made a trade.Once Adam Warren completes his assignment as the sixth starter, he'll be back in the 'pen, and lefty Clayton Richard should return soon from the
NEW YORK -- The Cubs will be getting help for their bullpen in the second half, but don't jump to conclusions that they've made a trade.
Once Adam Warren completes his assignment as the sixth starter, he'll be back in the 'pen, and lefty Clayton Richard should return soon from the disabled list.
There are other options, as well. Joe Nathan is rehabbing with Double-A Tennessee, and Jack Leathersich is pitching for the Cubs' Rookie-level team. Brian Matusz is getting in shape at the team complex in Mesa, Ariz. It's more likely that one of those pitchers will join the Cubs' bullpen later this season than any of the Yankees' relievers who have been linked to the team in recent trade rumors.
A trade is not imminent, Cubs president of baseball operations Theo Epstein said, and he knocked down any reports that have Chicago's Kyle Schwarber being moved for more pitching.
"I'm looking forward to Kyle Schwarber -- who got hurt in a Cubs uniform and is working his [butt] off in a Cubs uniform -- coming back and hitting a very big home run in a Cubs uniform sometime very early next season," Epstein said.
Schwarber is rehabbing from two torn ligaments in his left knee, suffered in the third game of the season. Instead, expect the Cubs to look for internal options -- Carl Edwards Jr., Spencer Patton, for example.
Manager Joe Maddon points out that the Cubs' bullpen has totaled the fewest innings pitched in the National League and also ranks second in batting average against.
"I'm very happy with where we're at," Maddon said of the team overall. "We talked about getting off to a good start so we could absorb some tough moments. A tough moment for us right now is playing .500. Not bad."
Of Richard, Dexter Fowler and Tommy La Stella, Maddon added: "Don't forget we'll be getting some significant players back. We've been able to hold serve while we've had some injuries. We're holding serve with a lot of inexperienced dudes. It'll pay dividends down the road with these kids."
After compiling a 2.72 ERA in April, the Cubs' bullpen posted a 3.80 ERA in May and a 3.96 ERA in June. That's trending the wrong way. Justin Grimm appeared in 15 games last month and gave up 10 earned runs for a 10.38 ERA.
Last summer, when the Cubs signed Richard to a Minor League deal in July and added Trevor Cahill in mid-August, neither was considered a major deal. But both were key contributors out of the 'pen in October.
"It's pretty rare that you rebuild a bullpen midseason through big-ticket items," Epstein said. "Last year was actually more typical. They don't all work out -- that's not what I'm saying. But if you have a plan and a process -- and you're willing to kind of cycle through guys [and] ride things out -- you often get rewarded in the end.
"For a postseason bullpen, if you're thinking that far in advance, you're not talking about eight guys. You're talking about three or four guys that you can lean on heavily. It's being open-minded, being willing to let guys ride through their downturns and make adjustments, so that they can find it."