Tigers to open '18 season at home vs. Bucs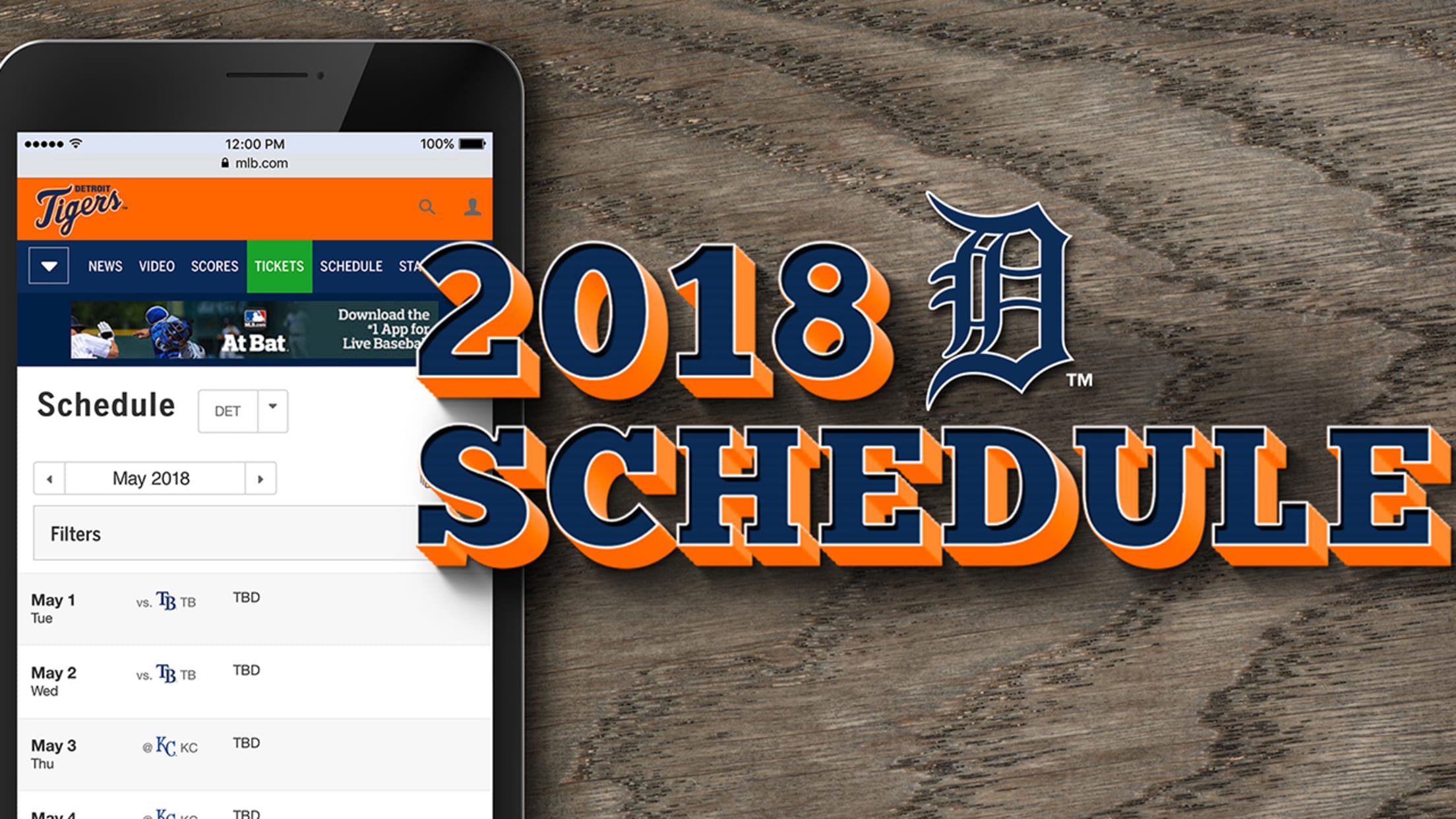 The unofficial holiday of Opening Day in Detroit will come earlier than ever next year. The Tigers will open their 2018 season at Comerica Park on Thursday, March 29, with a 1:10 p.m. ET Interleague matchup against the Pirates.• Tigers' 2018 scheduleAll 30 teams will open their season on March
The unofficial holiday of Opening Day in Detroit will come earlier than ever next year. The Tigers will open their 2018 season at Comerica Park on Thursday, March 29, with a 1:10 p.m. ET Interleague matchup against the Pirates.
• Tigers' 2018 schedule
All 30 teams will open their season on March 29, the earliest Opening Day in Major League history aside from international series. It's two days earlier than the previous mark for a Tigers home opener. The early start is the result of a scheduling shift designed to add four more off-days into the season schedule for rest and makeup games, the latter of which could come in handy for the Tigers given the uncertainty of early-spring weather in Michigan.
Those off-days could be particularly useful for Detroit, which plays its entire opening month in the Midwest or on the East Coast. The Tigers will have an off-day March 30 before resuming their three-game set with the Pirates March 31 and April 1, both 1:10 p.m. starts. Their season-opening homestand continues with a three-game series against the Royals from April 2-4. A nine-game, 10-day homestand April 13-22 includes three-game series with the Yankees, Orioles and -- again -- the Royals.
The Tigers and Pirates have become annual Interleague opponents, but this will be the first time they'll open the season against each other. They'll play six times in the season's first four weeks, with a three-game series in Pittsburgh from April 24-26.
Detroit will open and close its season with Interleague Play for the second time in three years. The Tigers wil end their regular season Sept. 28-30 with a three-game series at Milwaukee, their first regular-season visit to Miller Park since 2006.
Also on the Interleague slate are two-game series at Cincinnati June 19-20 and against the Cubs at Wrigley Field from July 3-4. The Reds visit Comerica Park from July 31-Aug. 1, followed by a two-game home series with the Cubs from Aug. 21-22.
Other highlights on the home schedule include a visit from the Indians for a three-game series May 14-16, a Memorial Day matinee against Michael Trout and the Angels to start a four-game series May 28-31, a visit from the Red Sox for a three-game series out of the All-Star break July 20-22, and a potential visit from Justin Verlander in a three-game series with the Astros from Sept. 10-12.
One notable change in game times is an uptick in Saturday afternoon games. All Saturday home games in April start at 1:10 p.m., and Saturday home games in May and June are 4:10 p.m. starts. The Tigers aren't scheduled to play a Saturday night game until after the All-Star break, with a 6:10 p.m. matchup vs. the Red Sox on July 21.