Anibal becomes American citizen
Right-hander took oath of allegiance on Friday in Miami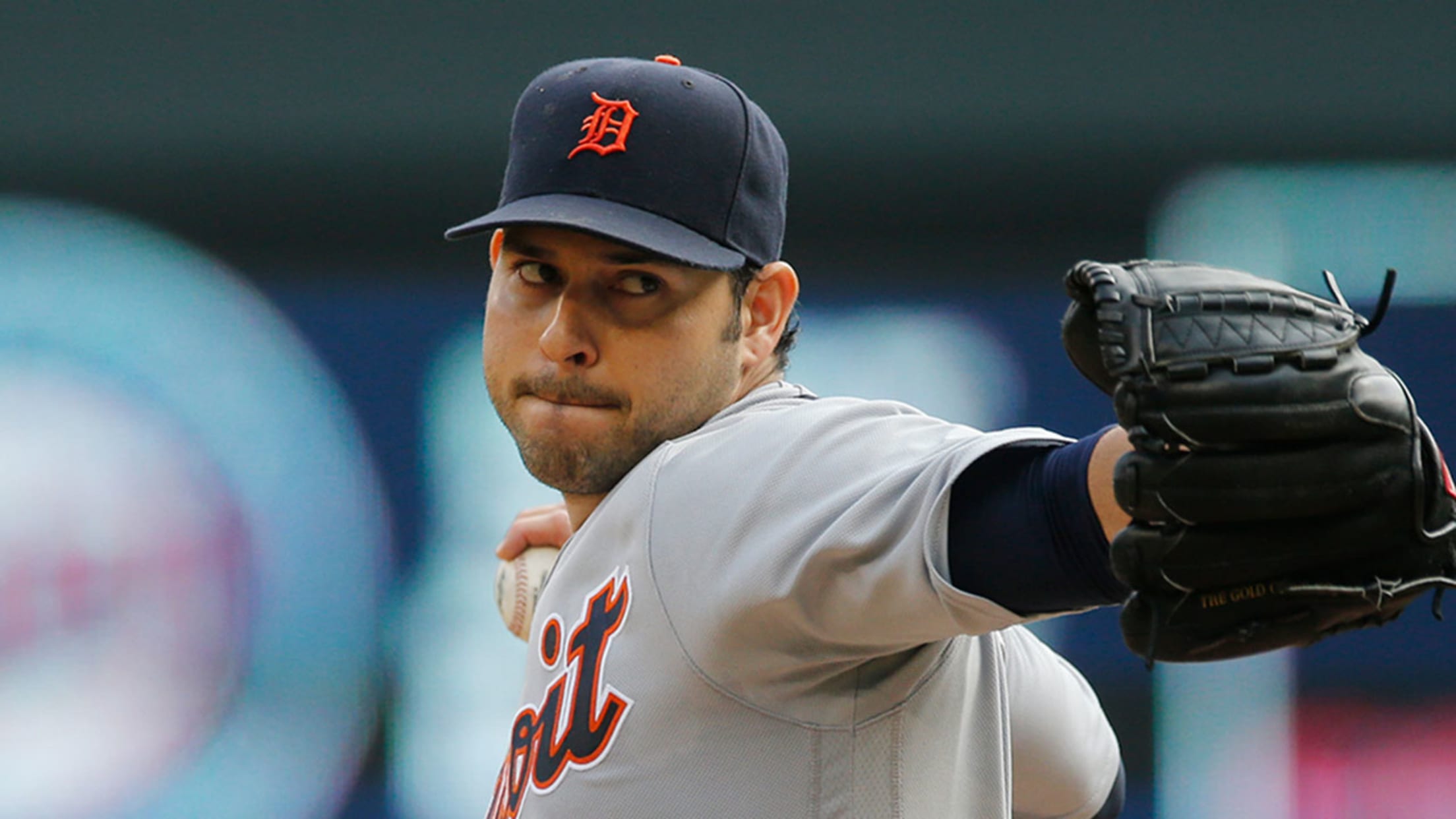 Anibal Sanchez couldn't speak a word of English when he arrived in the United States as a 20-year-old. (AP)
LAKELAND, Fla. -- Amidst the procession of players remembering late Tigers owner Mike Ilitch on Friday, one prominent Tiger was missing. Anibal Sanchez had a good reason, though: He was becoming an American citizen.While the Tigers opened Grapefruit League play on Friday at Publix Field at Joker Marchant Stadium, Sanchez
LAKELAND, Fla. -- Amidst the procession of players remembering late Tigers owner Mike Ilitch on Friday, one prominent Tiger was missing. Anibal Sanchez had a good reason, though: He was becoming an American citizen.
While the Tigers opened Grapefruit League play on Friday at Publix Field at Joker Marchant Stadium, Sanchez was beginning a new chapter of his life in Miami, where he took part in a naturalization ceremony and took the oath of allegiance. For the native Venezuelan and longtime South Florida resident it was the culmination of a lot of work, and the accomplishment of a longtime goal.
"My wife, she's American, she's from Puerto Rico, and my daughter was born here, so it's a process that I want," Sanchez said Saturday. "I live here in this country, so I want to be a citizen because I think I'm going to spend the rest of my life here with my family."
Spring Training: Info | Schedule | Tickets | Gear
Sanchez has been studying for a while. He took the test in Detroit late in the offseason. The questions about how the U.S. government functions were easy for him, after living in the states for a while. The history questions required some work.
"You're prepared for it," he said. "There [are] a hundred questions about history. I tried to remind my wife when she was a student, everything in the history of America.
"Most of it is a process. There's a couple things that you know about government, when you pay taxes, or who is the President, or when you vote for President, how old you can be. The hard questions are the history of this country, something that I don't learn [in school] and I have to study and prepare for."
Though it was a group ceremony, Sanchez was selected to stand at the podium as he took the oath of allegiance. He also made a short speech. For someone who's used to performing in front of big crowds, it shouldn't be a big deal. But for someone who remembers his first days in America -- he was signed out of Venezuela at age 16 and pitched in the New York-Penn League at age 20 -- he admitted he was nervous.
"My first day that I came here, I couldn't even say a word in English. I couldn't order food, all that stuff," Sanchez said. "To be able to be there and talk and say a couple words for those people, a lot of people you don't know, and you see all the people's faces, people crying, everybody gets a different feeling. For some people, it's really hard at that point. …
"Being a citizen, it's a process, but when you can see those feelings on those faces, it's really hard, and I'm proud to be an ambassador."