Fulmer to open Grapefruit slate Friday at renovated park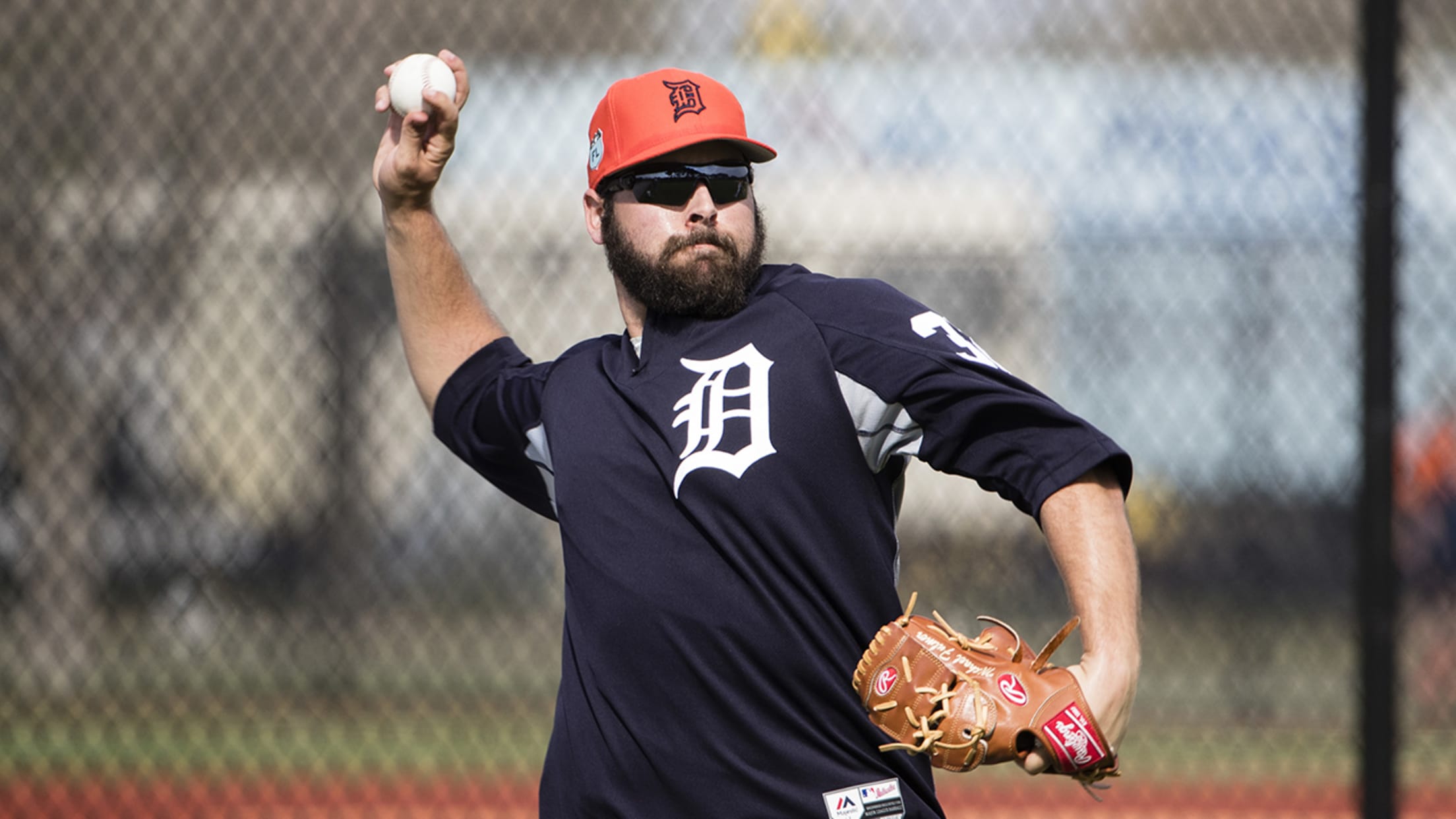 Michael Fulmer went 11-7 with a 3.06 ERA during his American League Rookie of the Year Award-winning season. (AP) (Matt Rourke/AP)
LAKELAND, Fla. -- The Tigers held a dress rehearsal for Publix Field at Joker Marchant Stadium on Thursday with their annual exhibition against their neighbors from Florida Southern College. Come Friday, the renovated complex makes its official debut with the Tigers' Grapefruit League opener at 1:05 p.m. ET (live on
LAKELAND, Fla. -- The Tigers held a dress rehearsal for Publix Field at Joker Marchant Stadium on Thursday with their annual exhibition against their neighbors from Florida Southern College. Come Friday, the renovated complex makes its official debut with the Tigers' Grapefruit League opener at 1:05 p.m. ET (live on Gameday Audio) against the Orioles.
It'll be more of a full house for a stadium that underwent a massive update, part of a $48 million project to the facility that ensured a 20-year lease for the Tigers to remain in Lakeland. It'll also be the first tuneup for Michael Fulmer as he begins his sophomore season coming off his American League Rookie of the Year Award campaign.
Spring Training:Schedule | Tickets | Gear
A year ago, Fulmer went to Tigers camp lighting up radar guns while trying to win a spot on the big league roster. He didn't get it, but he made enough of an impression to earn a callup by the end of April. This year, Fulmer doesn't have to wow anybody, only build up his game to be ready for April.
Expect another heavy dose of fastballs, but with more focus on location than velocity.
"I can work on a bunch of feel things, especially command, fastball command, working all parts of the plate now," Fulmer said. "I remember last year I'd get a bullpen [appearance] and honestly just throw as hard as I could, try to get some eyes going my way. But hopefully this spring's a little different story and I can actually take the time to work on my changeup and my slider and obviously fastball command."
Fulmer is expected to throw one inning. Mike Pelfrey, who's stretching out as a starter as an option for a back-end rotation spot, will follow Fulmer in relief, likely throwing a similar amount as he begins the process of trying to put a rough 2016 season behind him. Bruce Rondon is also scheduled to pitch, along with non-roster relief candidate Edward Mujica. Tyler Wilson is scheduled to start for the O's.
Worth noting
• Considering Thursday's first pitch took place with the fire alarm blaring, the warm-up event was useful. But it also showed off a ballpark that should be enjoyable for fans all spring.
"One of the top stadiums in all of Spring Training, not only in Florida," manager Brad Ausmus said. "Maybe the top."
• The Tigers will hold a pregame ceremony, which is expected to include a remembrance of owner Mike Ilitch, who passed away earlier this month. The team is also expected to unveil a patch that players and coaches will wear on their jerseys to honor him.