Tigers deliver positive message at luncheon
Players, GM Avila believe club will turn around up-and-down season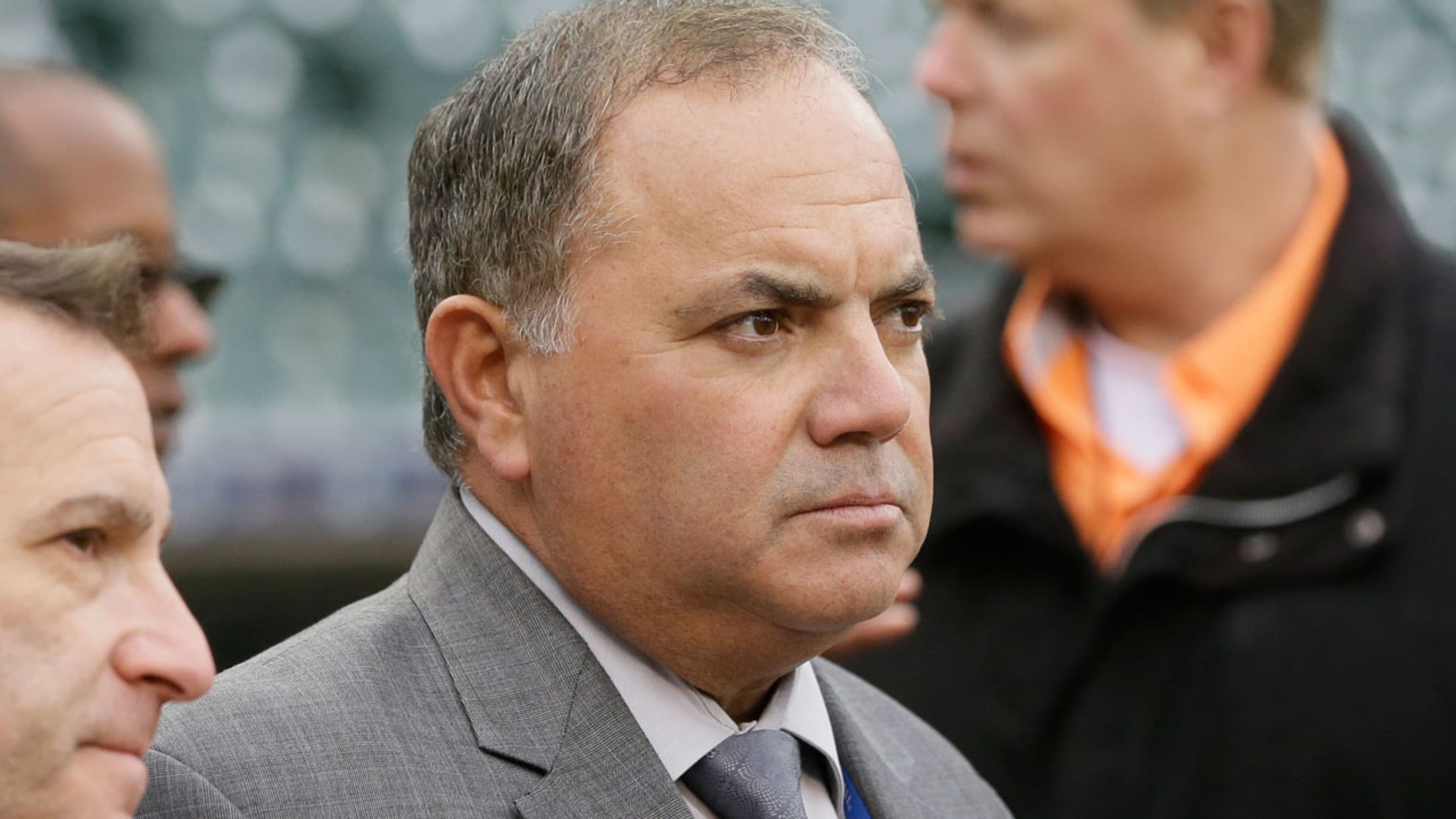 GM Al Avila said he is not happy with the team's performance through the first part of the season, but remains optimistic. (AP)
DETROIT -- "Off to an uneven start." It was the phrase of the day as members of the Tigers attended the Detroit Economic Club luncheon on Tuesday.While the Tigers entered Tuesday four games under .500, manager Brad Ausmus said the season is still young, and vowed the club will turn
DETROIT -- "Off to an uneven start." It was the phrase of the day as members of the Tigers attended the Detroit Economic Club luncheon on Tuesday.
While the Tigers entered Tuesday four games under .500, manager Brad Ausmus said the season is still young, and vowed the club will turn it around.
"The game is played by humans, they're going to make mistakes," Ausmus said. "I played on a team in 2005 that started the season 15-30. We were 15 games under .500, right about this time, mid-May. We went to the World Series."
Tigers general manager Al Avila said he is not happy with the team's performance through the first part of the season, but remains optimistic.
"Right now, we're very disappointed," Avila said. "We don't like the outcome so far, but we know that we're on the right track, and just a few minor adjustments, we should be able to turn this around, and not too long down the road."
Players and coaches addressed the team's up-and-down season, but also took time to keep things light and answer questions from fans.
Tigers second baseman Ian Kinsler called Justin Verlander the best-dressed member of the team, and first-base coach Omar Vizquel the worst-dressed, causing Vizquel to place a napkin on his head as the room erupted in laughter.
Miguel Cabrera explained what he does when he frequently chats with opponents on first base. He said with a smile, he is not trying to distract them, he just wants to ask them questions.
"It depends on how the game is going," Cabrera said. "I just want to say, 'Hi' and ask how their family is doing. 'How are you doing? Want to be friends?' That's it."
It was the 11th annual team trip to the luncheon. Chris Illitch, president of Illitch Holdings, and son of Tigers owner Mike Illitch, said the event is their way to "say thank you, and to show our sincere appreciation for your support of our organization."
Illitch briefly addressed the construction of the new home of the NHL's Detroit Red Wings, which will be called Little Caesars Arena. He said the construction is rapidly moving forward. Illitch said the arena and surrounding district will be "wonderful for Tigers fans, and all Detroiters."
Kyle Beery is a reporter for MLB.com based in Detroit.