Tigers hire McClendon as hitting coach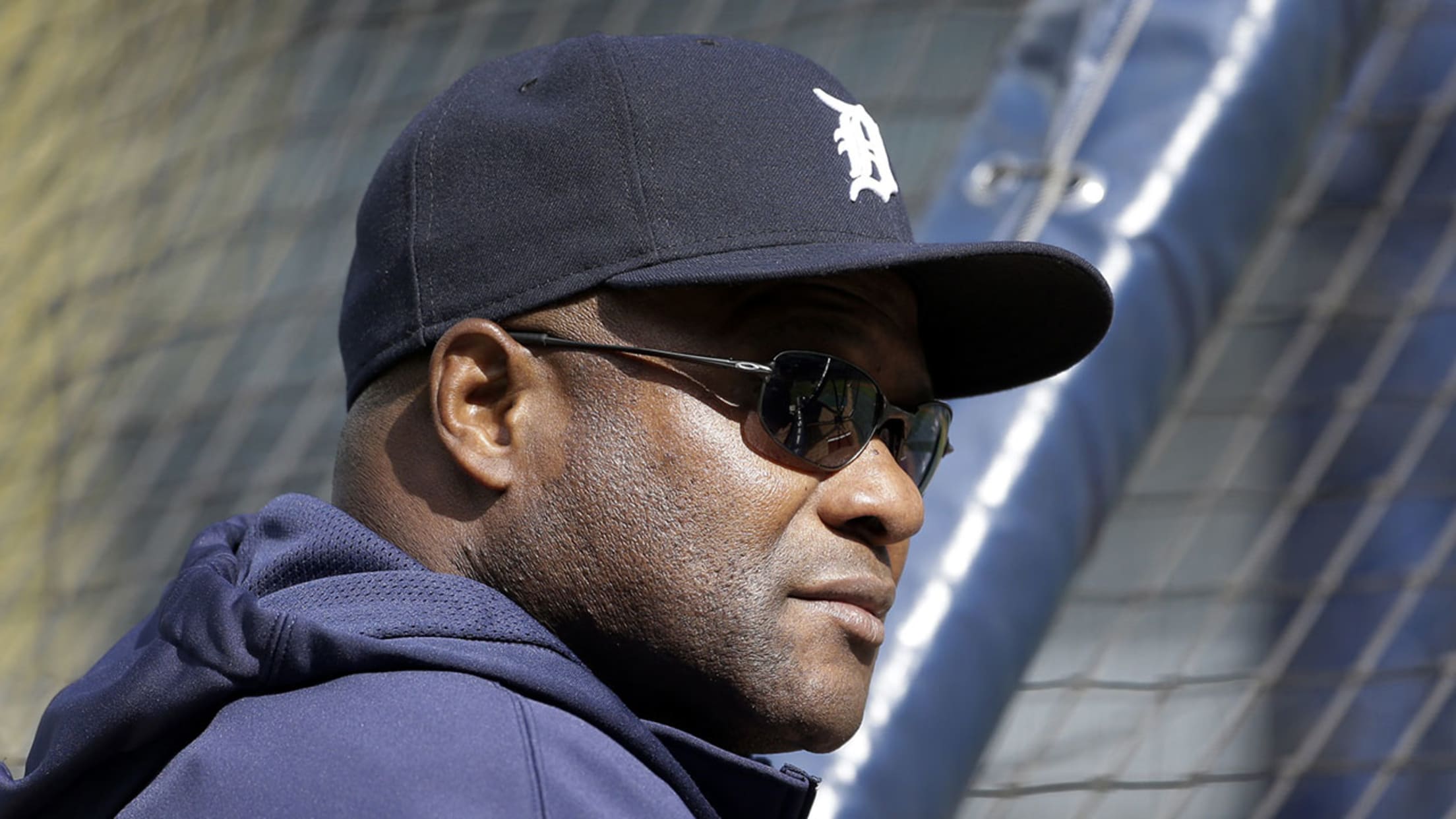 Lloyd McClendon managed the Pirates and Mariners in addition to serving on the Tigers' coaching staff from 2006-13. (AP)
DETROIT -- Lloyd McClendon is back as the Tigers' hitting coach. The team announced Friday that Jim Leyland's longtime assistant will reprise his old role under current skipper Brad Ausmus.Meanwhile, Leon "Bull" Durham will get his long-awaited opportunity as a Major League coach. The longtime hitting coach at Triple-A Toledo
DETROIT -- Lloyd McClendon is back as the Tigers' hitting coach. The team announced Friday that Jim Leyland's longtime assistant will reprise his old role under current skipper Brad Ausmus.
Meanwhile, Leon "Bull" Durham will get his long-awaited opportunity as a Major League coach. The longtime hitting coach at Triple-A Toledo is being promoted to serve as assistant hitting coach under McClendon.
The moves fill out the Tigers coaching staff for 2017. McClendon replaces Wally Joyner, who stepped down at season's end to pursue other opportunities. Durham, meanwhile, replaces David Newhan, who spent the last two seasons as Joyner's assistant. Newhan's future with the club is unclear.
McClendon served as a coach on Leyland's staff for all eight years of the former manager's tenure, including as hitting coach from 2007 to 2013. He interviewed for the Tigers managerial opening after Leyland retired, then became Mariners manager once the Tigers hired Ausmus.
After two years in Seattle, McClendon returned to the Tigers organization this past season to manage Toledo, guiding the Mud Hens to a 68-76 record. His familiarity with Tigers prospects there included outfielders JaCoby Jones, Tyler Collins and Steven Moya, along with shortstop Dixon Machado, all of whom spent time in Detroit this season.
McClendon joined the Tigers staff as an extra coach in September once the Mud Hens' season ended.
Add in McClendon's previous relationship with Detroit's veteran hitters, especially Miguel Cabrera, and the in-house hire made sense for an easy transition.
"Mac knows our personnel well and has worked with a number of current hitters, so we're fortunate to have him as part of our staff," Ausmus said in a statement. "Bull's experience and familiarity with our Triple-A players is a plus for us, too."
Virtually any position player that has come up through the Tigers system has worked with Durham, who served as hitting coach under five different Mud Hens managers from 2001-16. The former Major League first baseman interviewed for big league coaching jobs over the years, including in Seattle for McClendon three years ago, but he hasn't gotten his opportunity until now.
McClendon and Durham are the first coaches promoted to Detroit from the Tigers farm system under Ausmus. Detroit's last internal promotion was Mike Rojas, whom Leyland called up from the Tigers' player development department to work as his bullpen coach midway through the 2011 season once Jeff Jones became pitching coach.
The promotions mean the Tigers will be hiring a new manager and hitting coach in Toledo. Former Tigers great Lance Parrish is expected to remain as manager at Double-A Erie along with hitting coach Phil Clark, while Andrew Graham was promoted earlier this week from West Michigan to Class A Lakeland. Former Tigers catcher Mike Rabelo is taking over as West Michigan skipper after managing at short-season Class A Connecticut.