Fulmer scratched from start due to sprained ankle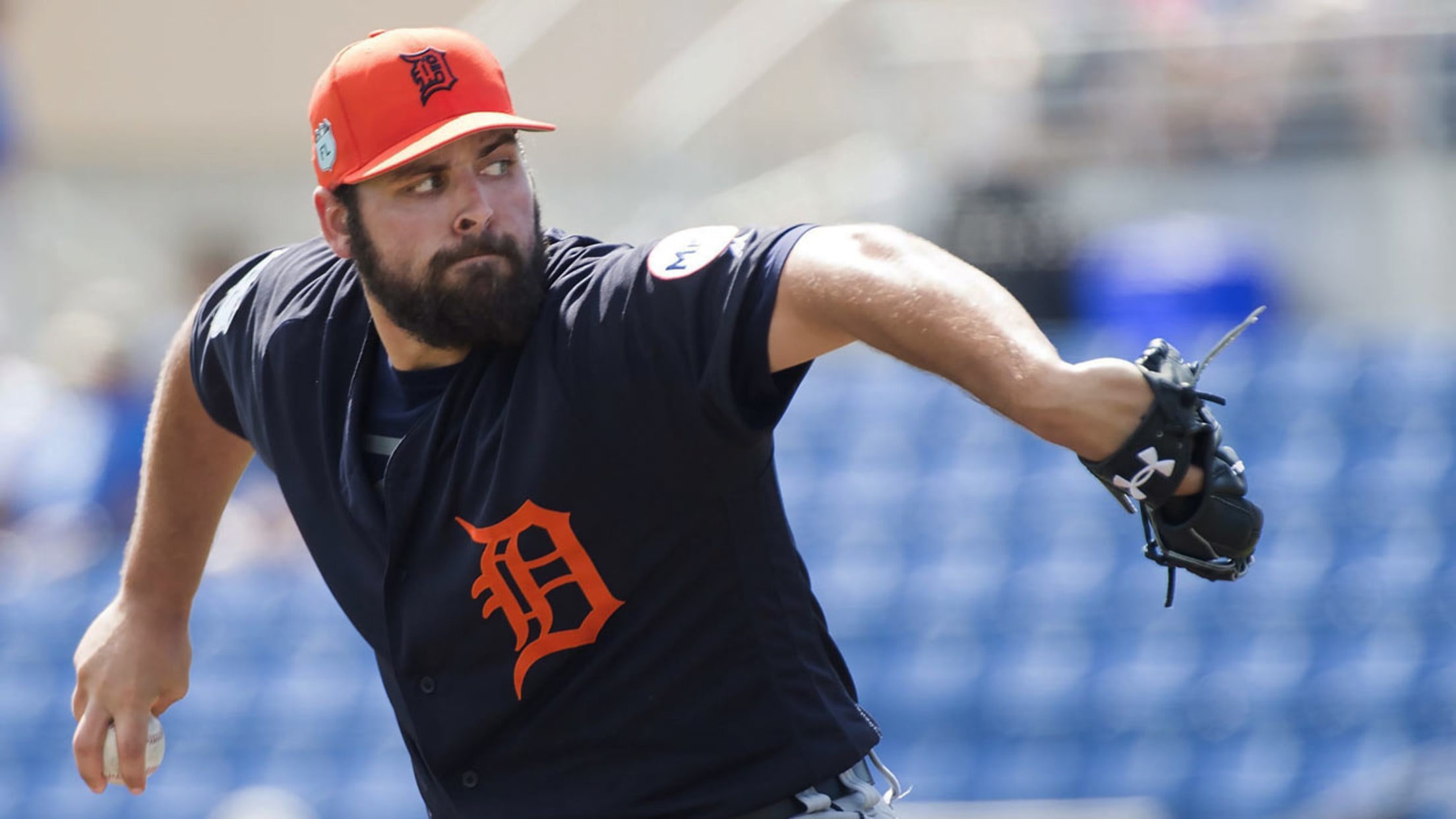 Michael Fulmer rolled his right ankle during agility drills on Saturday. (AP)
CLEARWATER, Fla. -- Michael Fulmer will miss his scheduled start for the Tigers on Monday, and he won't pitch in at least the first two rounds of the World Baseball Classic after spraining his right ankle during workouts on Saturday.Fulmer was slated to make his third start of the spring
CLEARWATER, Fla. -- Michael Fulmer will miss his scheduled start for the Tigers on Monday, and he won't pitch in at least the first two rounds of the World Baseball Classic after spraining his right ankle during workouts on Saturday.
Fulmer was slated to make his third start of the spring against the Orioles on Monday, matching up against Dylan Bundy in a showcase of talented young arms. However, he rolled his ankle during agility drills on Saturday. Mike Pelfrey will step in for his third spring appearance and second start.
"He's going to miss a start," manager Brad Ausmus said on Sunday morning. "We don't expect it to be more than one start."
Ausmus described the injury as a Grade 1 sprain. Fulmer did not undergo an MRI exam, according to Ausmus.
One missed start won't affect Fulmer's readiness for the regular season. The Tigers have been progressing him slowly anyway to keep an eye on his innings. However, a missed start now is a missed opportunity to build up his pitch count before the World Baseball Classic.
Fulmer is not on Team USA's roster for first-round play next week, but he's in the Designated Pitcher Pool -- meaning he's eligible to be added for subsequent rounds if the team advances.
"It probably affects his ability to pitch for the USA team in the WBC," Ausmus said. "Just from a pitch-count perspective, he won't be up enough."
Pitchers can throw up to 65 pitches in the first round, progressing to 80 pitches for the second round and 95 for the third. Fulmer threw two innings in his last start on Wednesday against the Blue Jays, and has logged three innings over two starts so far this spring.