Impact of Tigers as revenue-sharing receivers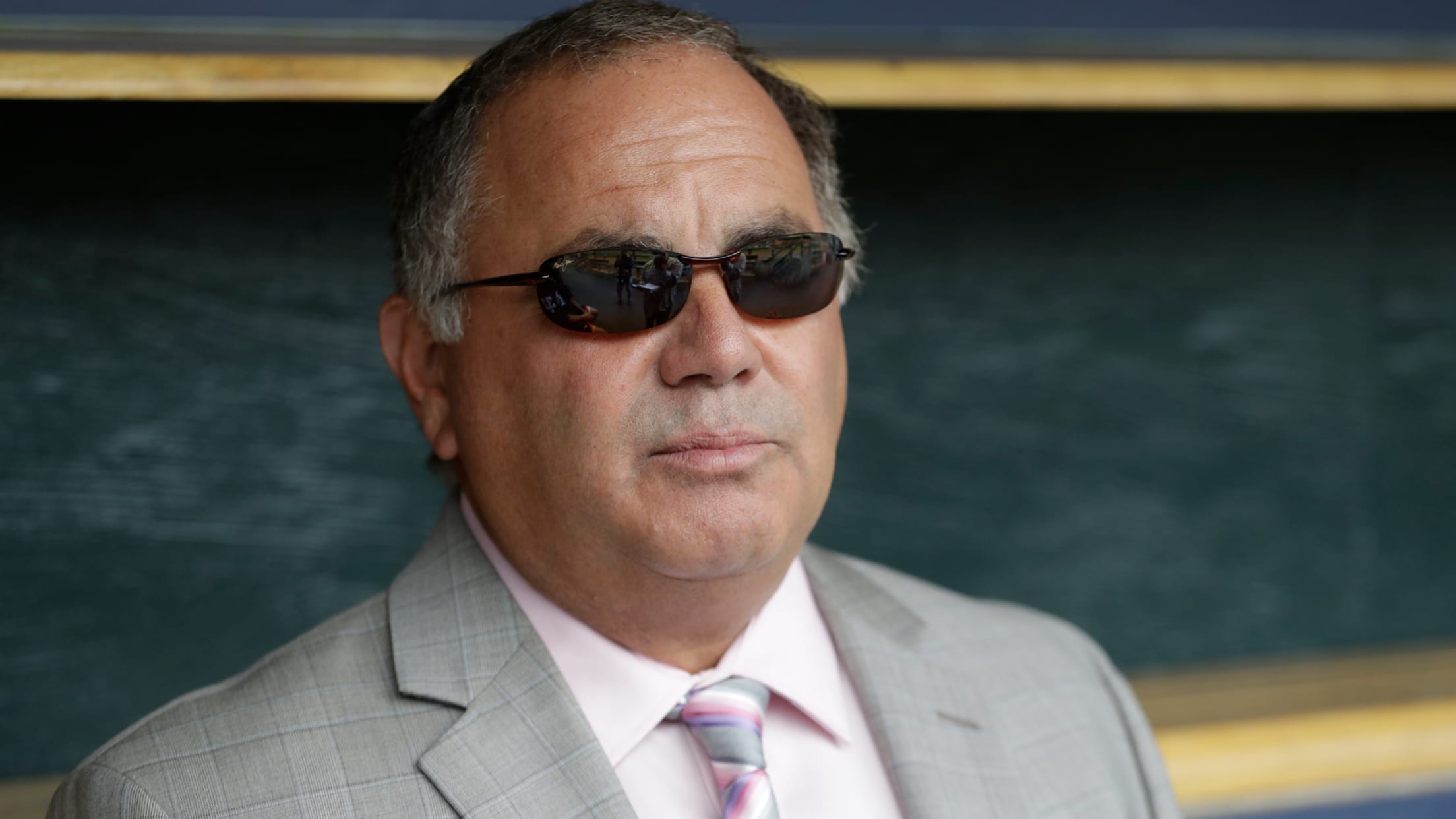 DETROIT -- The revelation came up at season's end in reference to Nicholas Castellanos' future with the Tigers and what Detroit's options are with their slugging right fielder before he's eligible for free agency next offseason. The parallels were drawn to the Tigers' conundrum with J.D. Martinez a year and
DETROIT -- The revelation came up at season's end in reference to Nicholas Castellanos' future with the Tigers and what Detroit's options are with their slugging right fielder before he's eligible for free agency next offseason. The parallels were drawn to the Tigers' conundrum with J.D. Martinez a year and a half ago, at which point general manager Al Avila noted one major difference.
"We should be [revenue-sharing] receivers at that point," Avila said, "and that'll be a whole different situation."
That transition happened sooner than some expected. A year after Detroit paid out luxury tax based on their 2017 payroll, the Tigers now qualify as revenue-sharing recipients based on team revenues and market size. It could have a sneaky impact on the club's free-agent dealings, this offseason and next.
The impact on the Tigers' dealings with Castellanos is the biggest difference. When Detroit weighed its options regarding Martinez ahead of his free agency last winter, they carried a payroll over the luxury-tax threshold. As a result, had the Tigers kept Martinez until the end of the season, made him a qualifying offer and let him walk as a free agent, the compensation pick they would've received in the 2018 Draft would've been at the end of the fourth round.
By contrast, if the Tigers hold onto Castellanos through next season, make him a qualifying offer and watch him sign with another club for at least a contract worth at least $50 million, their compensation pick in the 2020 Draft would be after the first round. The last time the Tigers had a comp pick so early in the Draft, they used it on University of Tennessee slugger Christin Stewart, who's on the cusp of becoming a key part of Detroit's lineup.
That gives Avila and his front-office team a baseline by which to measure offers on Castellanos, and a little bit of leverage they lacked when negotiating with the D-backs when negotiating the trade for Martinez.
Detroit's newfound status has an impact on the market this offseason, too. Under the current Collective Bargaining Agreement, any free agent who receives and turns down a qualifying offer to sign elsewhere not only nets his old team a compensation pick if he signs for at least $50 million, he costs the team that signs him a Draft pick no matter what the contract size, plus potentially money from their international prospect signing pool.
For many teams, that lost pick would be their second-highest selection, plus either $500,000 or $1 million in international signing money. For teams that receive revenue sharing, however, the cost would be their third-highest selection, in many cases a third-round pick, and no international money.
Just seven free agents received the one-year, $17.9 million qualifying offer this year. Among them were three starting pitchers -- Houston's Dallas Keuchel, Arizona's Patrick Corbin and Dodgers lefty Hyun-Jin Ryu. Another is D-backs center fielder A.J. Pollock, who has an .805 OPS but has played in just 237 games over the last three seasons. Dodgers catcher Yasmani Grandal, who struggled defensively in the playoffs, is another. Ryu was the only one to accept it.
The Tigers are focused on building through the Draft, as well as international signings. Their days of giving up picks for veterans who can help win now ended a few years ago. If Avila and his staff find a free agent lingering on the market come February, however, there's at least a case for a one-year contract if they believe they could trade the player for prospects at midseason.
Detroit has the fifth overall pick in next year's Draft and would have the same in the third round if nothing changed. The fifth pick in the third round of the most recent Draft was the 83rd overall selection. Detroit picked first in that round in June and selected infielder Kody Clemens, now the Tigers' No. 16 prospect according to MLB Pipeline.
It's an unlikely route for the Tigers to take, since it carries the risk of the player not netting quality prospects in a trade -- or worse, not being traded at all, a challenge Detroit realized with Francisco Liriano this year. But if Detroit wanted to take the risk, it's in a better position for it than last year.
Even if they don't, the Tigers are in a better spot on the market than a year or two ago.