TA follows LeBron's example off the court
Anderson continues to elevate League of Leaders foundation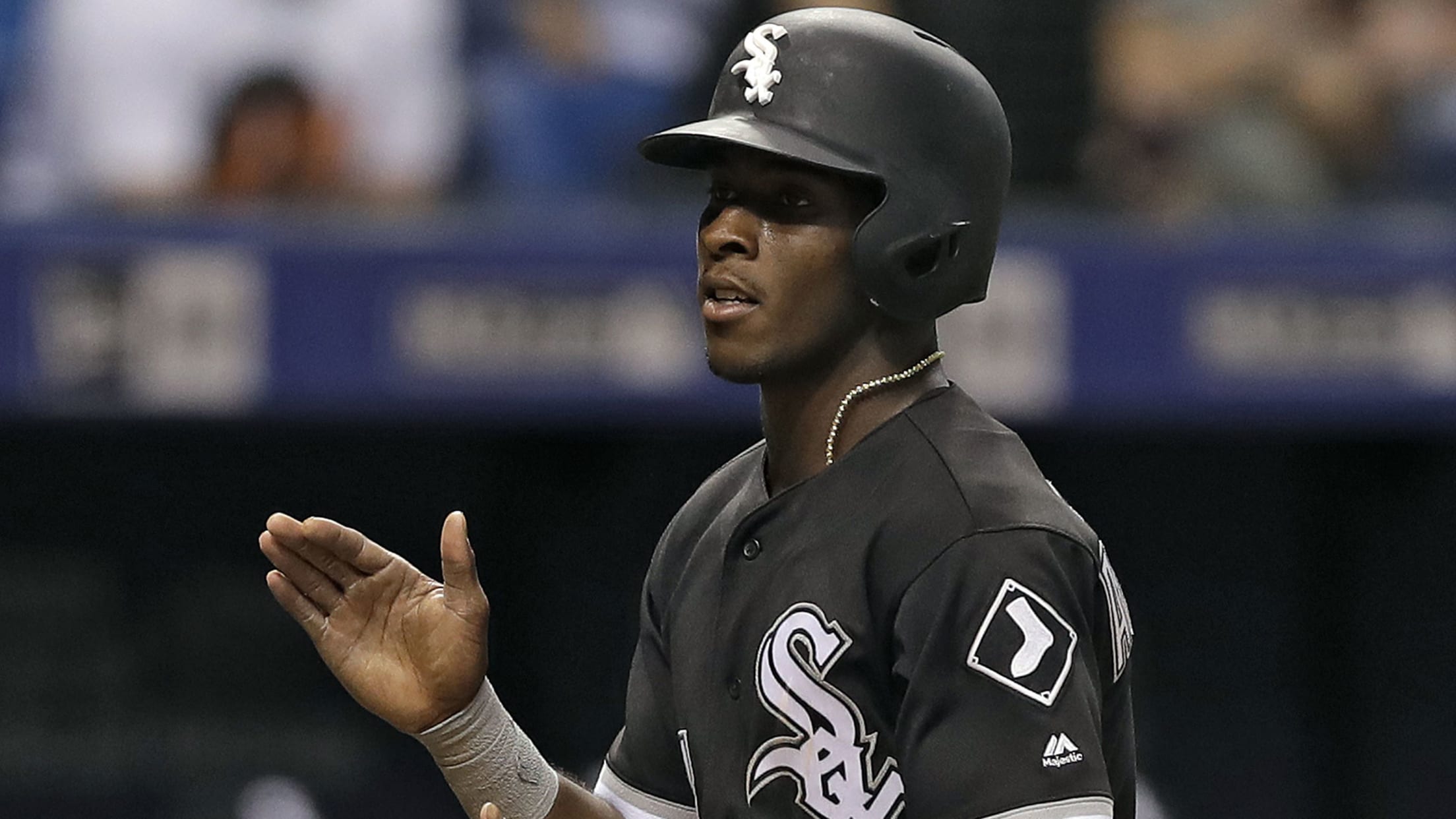 CHICAGO -- Tim Anderson and LeBron James play different sports and rate at different levels of professional stardom.But it's not the newest Lakers star's crossover dribble or knack for game-winning shots that impresses the White Sox shortstop."I've been following him forever, and I'm just more impressed with what he does
CHICAGO -- Tim Anderson and LeBron James play different sports and rate at different levels of professional stardom.
But it's not the newest Lakers star's crossover dribble or knack for game-winning shots that impresses the White Sox shortstop.
"I've been following him forever, and I'm just more impressed with what he does off the field than what he does on the court," Anderson said. "He's winning on both ends. He's doing a great job. I'm just proud to watch.
"Definitely a role model. Somebody I look up to and go about my business the way he does. Helping people is big, especially when you have that platform that he does. He's doing a great job with it. It's cool to watch, and helping kids get their education is big because they are our future."
James recently opened his "I Promise" school to 240 at-risk third and fourth-graders in Akron, Ohio. According to numerous reports concerning the school, James also will provide free tuition, free uniforms, free breakfast, lunch and snacks, free transportation within two miles, a free bicycle and helmet, access to a food pantry for their family and guaranteed tuition for all graduates to the University of Akron.
Anderson's League of Leaders foundation -- which he runs with his wife, Bria, and assistance from the White Sox -- isn't quite at that grandiose level. But through the Andersons' goal of giving back, they hope to get there someday.
124 kids received haircuts, backpacks and school supplies yesterday at @LeagueAnderson's Cuts for Kids in Alabama! #SoxServe pic.twitter.com/LEKOf3GRIY

— Chicago White Sox (@whitesox) August 6, 2018
On Sunday, 124 kids received haircuts, backpacks and school supplies at the League's Cuts for Kids at Hillcrest High School, Anderson's old school in Alabama. Helping others drives the Andersons, but it's also the meaning behind it, which is the memory of Branden Moss, Anderson's close friend who was tragically murdered last year, really driving them.
"We like to put smiles on people's faces, but he's the one that drives us," Anderson said. "It's all for him and I know he would want it this way. It's going good so far. Kind of excited for the next couple of events that we are planning. It's going to be great."
At some point, Anderson also would like to meet his charitable role model in James.
"He's been a great example to the community, and he's giving back," Anderson said "He's done a great job."
When will Eloy arrive?
Eloy Jimenez did not play in Sunday's game for Triple-A Charlotte due to flu-like symptoms, per the White Sox. But with Leury Garcia going on the disabled list Monday due to a left hamstring strain, the thought was that MLB Pipeline's No. 1 White Sox prospect could be on his way to Chicago for Monday's nationally televised contest against the Yankees.
But as of pregame Monday, Jimenez was nowhere to be found in Chicago and outfielder Ryan LaMarre had joined the team.
"Ultimately, it's when the organization at the top says, 'Let's make this move,'" said White Sox manager Rick Renteria of Jimenez's arrival. "He's continuing to have a nice run, continuing to show he's capable of performing.
"He'll be here in due time. I'm sure everybody will be happy to see him. Now we'll continue to work with the guys who are here and what they're doing. They deserve that. It's important. They don't need any secondary obstacles or influences invading their space."
Lucas Giolito got to know Jimenez and right-handed pitcher Michael Kopech, the organization's No. 2 prospect, during Spring Training. He knows they possess special talent.
"But as far as like getting into it, I'm not going to sit here and analyze Twitter and what people are saying, 'When's this guy coming up? What's this guy doing?'" Giolito said. "It's not really my position on the team. I'm a starting pitcher, so I just take the ball every fifth day and compete to the best of my ability."
Welcome to the family, Wyatt Daniel Smith! Congrats to parents, Kevan and Jess. 💙 pic.twitter.com/yGmUX5zJbI

— Chicago White Sox (@whitesox) August 6, 2018
Proud father returns
Catcher Kevan Smith returned from paternity leave on Monday after his wife, Jessica, gave birth to their son, Wyatt Daniel, on Thursday night. Their son was named after Daniel Webb, Smith's close friend and former White Sox teammate, who tragically passed in an ATV accident this offseason.
"Kind of funny, he has two webbed toes," said Smith of his son. "I kind of laughed when we saw those because that was Webby kind of putting his stamp on him a little bit.
"Just kind of something unique to him, and I love it. [Webb] just keeps showing me ways he's watching over him and keeping his eye on all of us down here."