Grieve, Jones part of Rangers' Opening Day
Ceremonial first pitches highlight list of festivities planned for Monday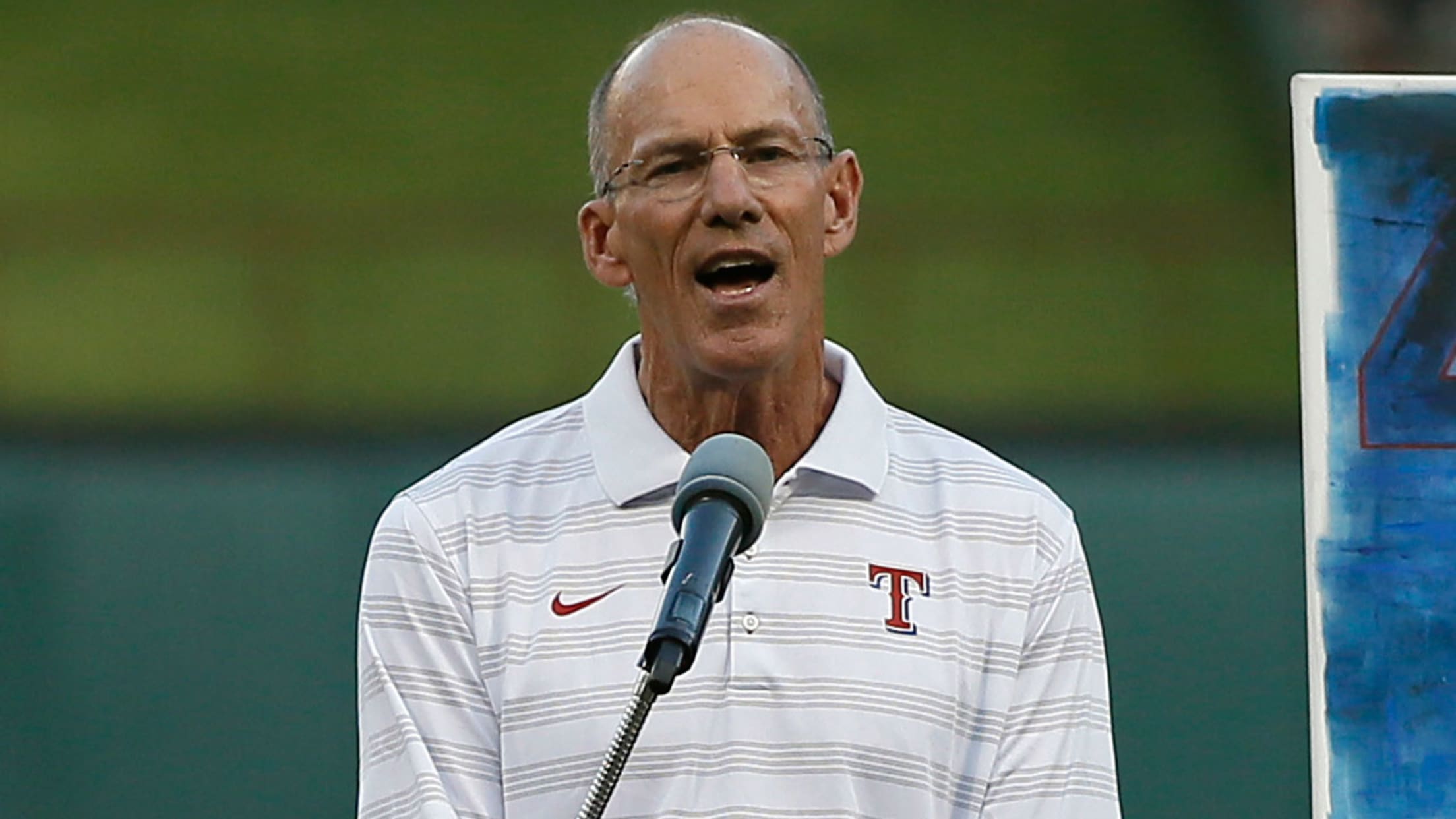 Tom Grieve was a player and front office executive before serving as general manager for 10 years. (AP)
SURPRISE, Ariz. -- Tom Grieve and Bobby Jones, who are celebrating 50 years in professional baseball, will throw out the ceremonial first pitch on Opening Day against the Mariners. The game, which is scheduled for 3:05 p.m. CT on Monday, is a sellout.Grieve and Jones started their careers together in
SURPRISE, Ariz. -- Tom Grieve and Bobby Jones, who are celebrating 50 years in professional baseball, will throw out the ceremonial first pitch on Opening Day against the Mariners. The game, which is scheduled for 3:05 p.m. CT on Monday, is a sellout.
Grieve and Jones started their careers together in 1967. Grieve was a first-round Draft pick by the Washington Senators in '66 and Jones was taken in the 36th round in '67. They began at Geneva (N.Y.) in the New York-Penn League in '67. Most of their 50 years has been spent in the Senators/Rangers organization.
Grieve was a player and front office executive before serving as general manager for 10 years. He moved into the broadcast booth in 1995 and has been there ever since.
Jones played three Minor League seasons before serving 14 months in Vietnam, winning a Bronze Star as an artilleryman. Upon his return, he appeared in 314 games in the Majors as an outfielder. After he retired, Jones spent 24 years as a manager in the Rangers farm system. He has also served as a coach at the big league level and is currently the Rangers replay coordinator.
Other Opening Day highlights:
• Country music star Neal McCoy will sing the Star-Spangled Banner before the game and God Bless America during the seventh-inning stretch.
• The 301st Fighter Wing, based out of Naval Air Station Fort Worth Joint Reserve Base, will do the flyover.
• The official raising of the 2015 American League West championship banner will take place.
• Seven-time World Wrestling Entertainment heavyweight champion Big Show will deliver the game ball and members of the Rangers Hall of Fame will be introduced.