Hunter (right forearm strain) to 10-day IL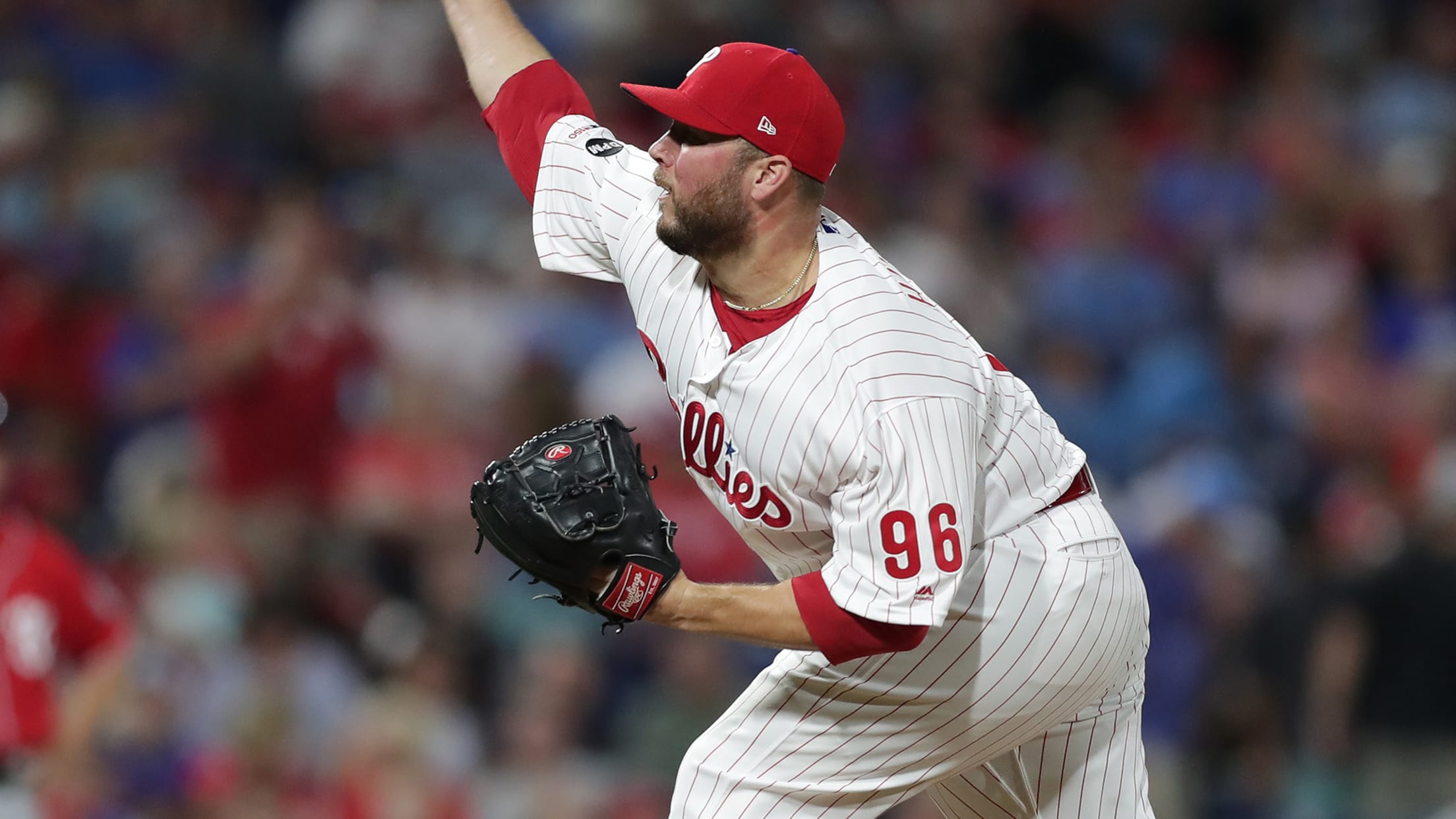 PHILADELPHIA -- The Phillies have been banking that they would have a healthy bullpen this season. It's unlikely it will happen at this point. The team placed right-hander Tommy Hunter on the 10-day injured list Sunday because of a strained right forearm, possibly the same injury that kept him on
PHILADELPHIA -- The Phillies have been banking that they would have a healthy bullpen this season.
It's unlikely it will happen at this point. The team placed right-hander Tommy Hunter on the 10-day injured list Sunday because of a strained right forearm, possibly the same injury that kept him on the IL from March 28 until June 28. They recalled right-hander Edubray Ramos to take his place.
"It was quick," Hunter said about his time on the active 25-man roster.
Hunter allowed two hits and struck out five in 5 1/3 scoreless innings in five appearances since rejoining the team. But he said he felt something "grab" in his right elbow, when he threw his second-to-last pitch in the seventh inning Saturday night in a 4-3 loss to the Nationals at Citizens Bank Park.
Does Hunter think there is a chance he pitches again this season?
"Optimistically, yes," he said. "I'm not going to try not to. It's definitely in the same area. It's taut, it's taut. So there's a pretty specific spot.
"I really can't give too much. I really don't know. I know that there's definitely something wrong. You spend two and a half months trying to get back and you feel really good. You're in a good spot. You're throwing the ball well. Then you're back in it. There's no other way to put it. It's just disappointing. I feel bad for everyone involved because it's a group effort to get back. I don't feel like there was any decision made that was harmful in any way. We did everything we could. Now, we'll just take a step back and reassess and see where we go from there."