Ranking the top 50 players in the 2018 postseason
Star-studded cast of Majors' top talent set for October stage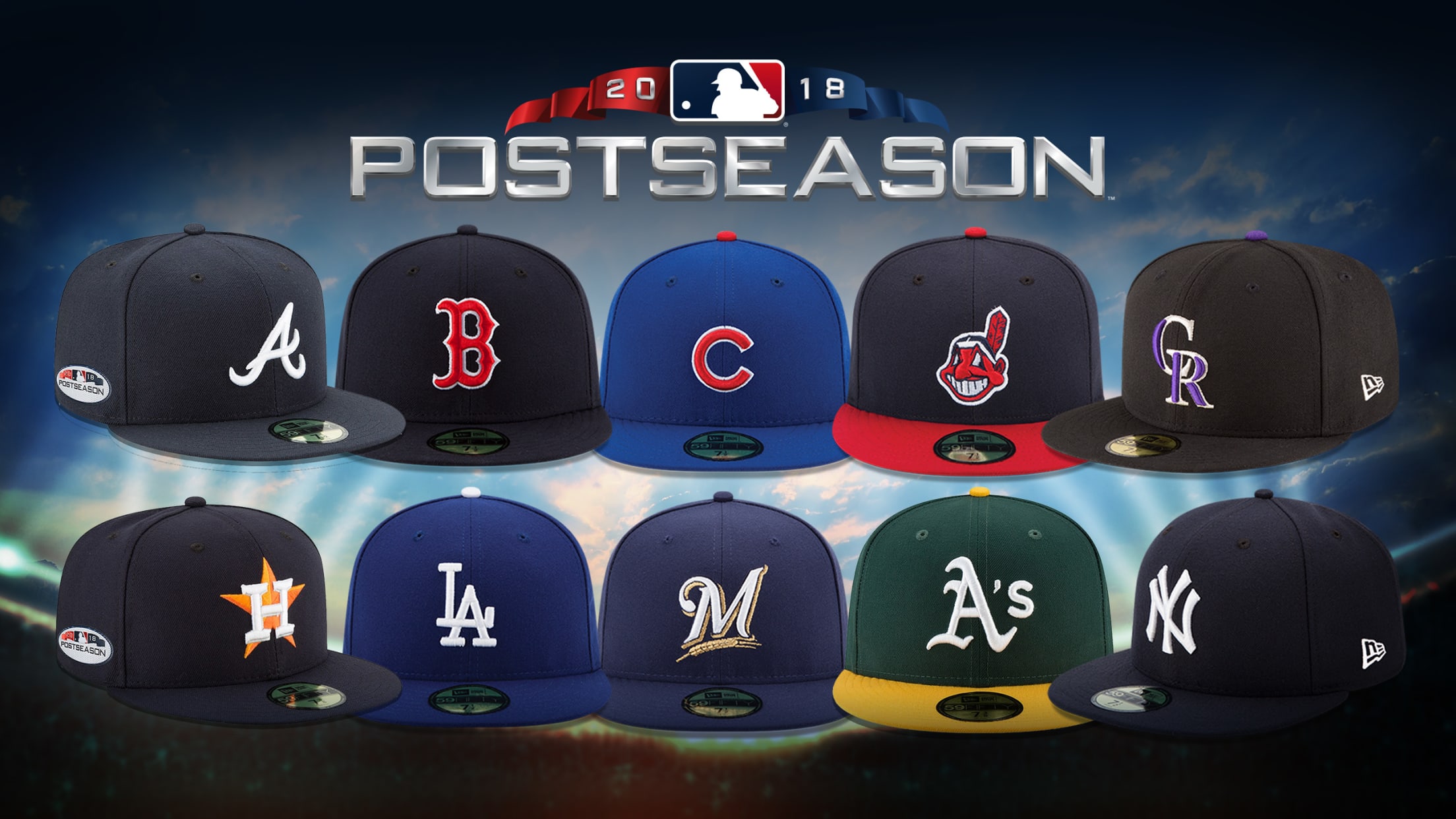 October is always the most thrilling month for Major League Baseball. The drama, the intensity of every pitch, the late nights that leave you giddily staggered the whole next day. This is baseball's month to strut its stuff. The game is at its absolute best.And, more than that, it's a
October is always the most thrilling month for Major League Baseball. The drama, the intensity of every pitch, the late nights that leave you giddily staggered the whole next day. This is baseball's month to strut its stuff. The game is at its absolute best.
And, more than that, it's a chance for stars to truly shine. Baseball's greatest players have had their most indelible moments in October, from Reggie Jackson's (and Jose Pujols') three World Series homers to Madison Bumgarner's dominance to Derek Jeter turning into Mr. November. This is the month when you want to see the best baseball has to offer.
Thus, as the postseason kicks off, we rank the top 50 players competing in this year's tournament. Some of these players have been great for years; some have emerged in recent weeks. But all of them are absolutely pivotal for their team's success. And they are the players baseball wants to show off the most in October. These guys are as good as it gets. If you were picking a team based on trying to win in October, these are the guys you'd pick.
(Note: We are accounting for injury here, which is why, say, Aaron Judge and Kristopher Bryant might be a little lower than you might like.)
1. Mookie Betts, Red Sox RF
Either Betts or Michael Trout will win the AL MVP Award, but, as usual, Betts is here in the postseason while Trout is not. So while that debate is a fascinating one … with no Trout here, there's no question who tops this list.
2. Christian Yelich, Brewers LF
Remember when there was a legitimate debate about who should win the NL MVP Award? Yelich has left no doubt that he's one of the best all-around players in the sport and that he can carry his team for long stretches, particularly when it matters most.
3. Jose Ramirez, Indians 2B/3B
Ramirez does everything well and can absolutely electrify the Indians, though he slumped in September. He might be the player most likely to introduce himself to casual fans in a spectacular way this October.
4. Chris Sale, Red Sox SP
Sale hasn't yet had his true postseason moment, but he should have plenty of opportunities this year.
5. Alex Bregman, Astros 3B
With all of the Astros' talent, it's Bregman who emerged this year as their top all-around player.
6. Corey Kluber, Cleveland Indians SP
You may remember what Kluber pulled off last October. He'll have more help this time.
7. Jose Altuve, Astros 2B
The reigning AL MVP Award winner hasn't had his best season this year, but he's still the leader of this team and one of the most exciting players in the sport.
8. J.D. Martinez, Red Sox DH
Dinged for not paying the field … but the absolute best pure hitter in baseball this year, hands down.
9. Manny Machado, Dodgers SS
One fancy thing to show off for free-agent suitors is a championship ring.
10. Clayton Kershaw, Dodgers SP
Here we are again with Kershaw, looking for that perfect October moment and the ultimate breakthrough.
11. Javier Baez, Cubs INF
In a year in which so much has gone wrong for the Cubs, Baez has been a constant delight and force all season.
12. Francisco Lindor, Indians SS
Adding power to his game has elevated him to the next grade of superstar.
13. Justin Verlander, Astros SP
Every postseason inning he pitches makes his Hall of Fame case that much stronger.
14. Justin Turner, Dodgers 3B
He's the engine that makes the Dodgers' whole team go -- the central figure that the team, when rolling, rallies around.
15. Josh Hader, Brewers RP
How often can the Brewers deploy Hader? It wouldn't be a surprise to see him in just about every postseason game they play, no?
16. Nolan Arenado, Rockies 3B
Some shoulder issues have popped up for Arenado of late, but the world is finally understanding just how perfect of a ballplayer he truly is.
17. Aaron Judge, Yankees RF
Judge's health is obviously a concern, but if he can stay on the field, Judge can turn this Yankees team back into the monster we all thought it would be.
18. Matt Chapman, A's 3B
If he were playing in a year in which there weren't so many ridiculously well-deserving candidates, Chapman could have sneaked away with the AL MVP Award this year.
19. Ronald Acuna Jr., Braves LF
The kid might be the most viscerally exciting and eminently marketable guy MLB has on display this October.
20. Blake Treinen, A's closer
Treinen is actually the MLB leader in Win Probability Added among pitchers this season.
21. Craig Kimbrel, Red Sox closer
Remember when everyone was worried Kimbrel had lost a little velocity on his fastball? He just went out and wiped everybody out again this year, just like every other year.
22. Trevor Bauer, Indians SP
You look at all these Indians starters and you wonder how in the world they only won 91 games.
23. Freddie Freeman, Braves 1B
Freeman slowed a bit in the second half, but he is the one Brave who has been in the postseason before with this organization.
24. Lorenzo Cain, Brewers CF
The stealth down-ballot NL MVP Award candidate -- look at his defensive numbers -- has been the other key offseason acquisition for Milwaukee.
25. Anthony Rizzo, Cubs 1B
Rizzo regressed slightly this year, but only slightly. The guy has been here plenty of times before.
26. Kyle Freeland, Rockies SP
It is possible that Freeland just had the best pitching season in the history of the Rockies' franchise.
27. Jed Lowrie, A's 2B
There may be no player more perpetually overlooked than Lowrie.
28. Giancarlo Stanton, Yankees DH
It's great to have a good old-fashion basher in the playoffs.
29. Khris Davis, A's DH
Speaking of which … can we turn the AL Wild Card Game into a Home Run Derby?
30. Gerrit Cole, Astros SP
Cole has turned out to make the exact improvements upon coming to Houston that many predicted he would.
31. Mike Clevinger, Indians SP
How many teams in the playoffs would Clevinger -- probably Cleveland's third starter in the American League Division Series -- be the ace for? More than half, right?
32. Aaron Hicks, Yankees CF
Hicks might have been the most underrated Yankee for a few years now, but he finally hit enough homers this season (27) that everyone seems to have noticed him.
33. Mike Foltynewicz, Braves SP
To win the NL East this year, maybe a year earlier than they might have expected, the Braves needed certain players to ascend from "solid" to "spectacular." Folty did precisely that.
34. Kris Bryant, Cubs 3B
Bryant's health (left shoulder and left wrist) is obviously a major concern, but if he can get right, Bryant is obviously one of the best hitters in baseball. But he hasn't really been right all year.
35. Trevor Story, Rockies SS
Story went from "out for the season" with a UCL injury in his right elbow last week to "hitting homers while leading his team on a crazy win streak" in a matter of days.
36. Didi Gregorius, Yankees SS
Considering how the Yankees have played without Gregorius, there may be no player whose health is more important this entire postseason.
37. Chris Taylor, Dodgers INF/OF
Last year's surprise star is another invaluable Swiss army knife for the most versatile team in baseball.
38. Ozzie Albies, Braves 2B
With all the Acuna fun this year, it has been easy to forget the Braves' other young potential superstar.
39. Cody Bellinger, Dodgers 1B/CF
Bellinger's numbers have been down slightly from his NL Rookie of the Year Award-winning season, but his talent is massive, and we know he's motivated to make us forget last year's World Series.
40. Luis Severino, Yankees SP
Severino hasn't quite been the pitcher he was last year, but he is the best strikeout starter the Yankees have and is the one guy capable of shutting an entire team down by himself.
41. Player Page for Max Muncy, Dodgers 1B
Out of all the home run hitters in baseball, it's still Muncy who leads the Majors with a home run every 11.6 at-bats.
42. Marcus Semien, A's SS
One of the most underappreciated players in the game, Semien is one of the two major cogs of Oakland's incredible infield defense.
43. Albertin Chapman, Yankees closer
There has been a slight step back this season, thanks partly to injuries, but it's still a rather small step back. Chapman, after all, remains the hardest-throwing hurler in the postseason.
44. Walker Buehler, Dodgers SP
At one point, the Dodgers were nervous to even call up Buehler. Now you can make an argument he has been their best starter, and maybe even the guy who saved their season.
45. Xander Bogaerts, Red Sox SS
The Red Sox have been so good that it's almost been easy to overlook Bogaerts having his breakthrough season. And he's still only 25 years old.
46. David Price, Red Sox SP
Price hasn't had so much a bounce-back season as he has simply stayed healthy, but as he knows, none of that will matter if he struggles in October.
47. Carlos Carrasco, Indians SP
Carrasco might be the ace on some other teams, but here, he's maybe the Indians' fourth starter. What a nice one to have.
48. Cole Hamels, Cubs SP
The initial surge Hamels gave the Cubs after they acquired him ahead of the non-waiver Trade Deadline has abated, but Hamels is still a former World Series MVP Award winner we're talking about here.
49. Jesus Aguilar, Brewers 1B
Aguilar cooled down a bit in the second half, but he has been one of baseball's best stories this year, and he's a linchpin of the hottest lineup in the game.
50. Wade Davis, Rockies closer
Davis has certainly has some issues this year, but he's settled down to be excellent in September, and there's no question he's proven he can be counted on in October.
Will Leitch is a columnist for MLB.com.