Here are Wednesday's 10 best prospect performers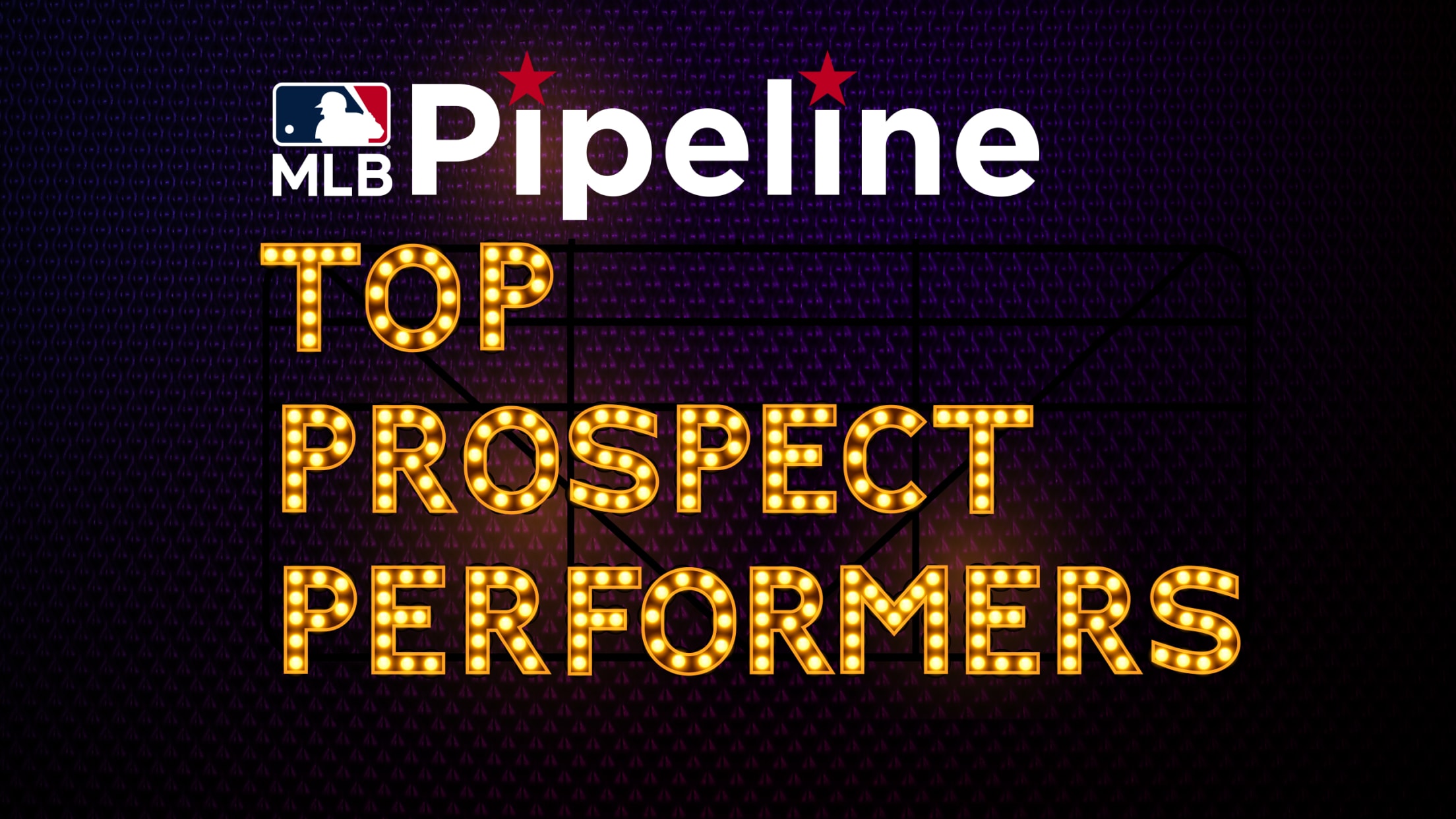 Here are the 10 best performances by players on team Top 30 Prospects lists from across the Minor Leagues on Wednesday:
Here are the 10 best performances by players on team Top 30 Prospects lists from across the Minor Leagues on Wednesday:
AL East
BAL, BOS, NYY, TB, TOR
AL Central
CLE, CWS, DET, KC, MIN
AL West
HOU, LAA, OAK, SEA, TEX
NL East
ATL, MIA, NYM, PHI, WSH
NL Central
CHC, CIN, MIL, PIT, STL
NL West
ARI, COL, LAD, SD, SF
Top prospect performers
Alex Kirilloff, 1B/OF, Twins No. 2; Royce Lewis, SS, No. 1
Kirilloff and Lewis hit back-to-back home runs as Double-A Pensacola rallied to score five runs in the ninth inning to take the lead, only to get walked off by Biloxi, 11-10, in 10 innings to open the best-of-five Southern League semifinals.
The first three batters for Pensacola reached base to open the ninth ahead of Kirilloff, who deposited a 1-0 pitch over the wall in right field for a game-tying grand slam. After a Biloxi pitching change, Lewis lined the second pitch he saw from the Shuckers' reliever out to left field to give the Pensacola the lead.
Lewis finished the game 2-for-5 with a double and two RBIs, while Kirilloff drove in four runs as part of a 3-for-5 performance from the leadoff spot. Twins prospect stats »
GRAND SLAM @AKirilloff19!

We have ourselves a 9-9 TIE in the 9th Inning thanks to the @Twins no. 2 prospect! pic.twitter.com/0rwUtGWruT

— The Southern League (@SLeagueBaseball) September 5, 2019
Spencer Howard, RHP, Phillies No. 4
Howard set a career high in strikeouts and carried a no-hit bid into the sixth inning for Double-A Reading in a dominant start against Trenton in Game 1 of the Eastern League semifinals. The 23-year-old racked up 12 strikeouts and allowed one run on two hits and two walks over seven innings while throwing 66 of 99 pitches for strikes. He ultimately took a no-decision, as the Thunder rallied to score three runs in the eighth inning to win the opener, 5-4.
Howard's double-digit strikeout performance was his third of the season and second in seven starts with the Fighin Phils. He generated whiffs (22, to be exact) with each of his four pitches in the outing, mixing a mid-90s fastball that reached 98 mph with a 12-to-6 curveball, tight slider and fading changeup. He was particularly effective in neutralizing Trenton's left-handed hitters with the latter.
Howard's outstanding playoff outing followed a injury-shortened regular season in which he recorded a 2.03 ERA, 0.83 WHIP and 94/16 K/BB in 71 innings (15 starts) across three levels. Phillies prospect stats »
Howard's final line is a thing of beauty:
7 IP, 2 H, 1 R, 2 BB, 12 K (career high)

— MLB Pipeline (@MLBPipeline) September 5, 2019
Michael Baumann, RHP, Orioles No. 9; Yusniel Diaz, OF, No. 5
Baumann allowed just one hit over his first five innings for Double-A Bowie but struggled in the sixth, allowing back-to-back walks and a single to open the frame before departing the game. Two of those baserunners would come around to score, giving the 23-year-old right-hander a final line of two runs on three hits in five-plus innings. Baumann struck out six and walked three in the no-decision, as the Baysox rallied for three runs in the eighth to beat Harrisburg, 5-1, in Game 1 of the Eastern League semifinals. Diaz tied the game with sixth-inning solo shot after a regular-season campaign in which he hit exactly 11 homers for a third straight year. Orioles prospect stats »
Yusniel Diaz ties things up for @BowieBaysox in the sixth with this solo 🚀.

First postseason homer for the #Orioles prospect after hitting 11 in regular season.

Here he is on the @Orioles' Top 30 list: https://t.co/tr2nCP2rje pic.twitter.com/kRGkD1iGMo

— MLB Pipeline (@MLBPipeline) September 5, 2019
Clarke Schmidt, RHP, Yankees No. 5
Schmidt threw 13 2/3 scoreless innings over his final two starts of the regular season and carried that momentum into the playoffs with Double-A Trenton. The 23-year-old, a first-round pick from the 2017 Draft, helped lead the Thunder to a win in Game 1 of the Eastern League playoffs with six solid innings out of the bullpen. Schmidt yielded just one unearned run, struck out four and gave up a pair of hits. Yankees prospect stats »
Tyler Callihan, RHP, Reds No. 5
Callihan's sixth home run of the season, and first in the Rookie Advanced Pioneer League, was a big one. Callihan hit a grand slam to highlight his 2-for-5 night at the plate for Billings. This was Callihan's third game with Billings after spending most of his first professional season with Greeneville in the Appalachian League. Signed away from his college commitment for $1.5 million in the third round of the 2019 Draft, Callihan has an advanced feel for hitting and the potential to be one of the better hitting prospects in the organization. Reds prospect stats »
Noah Song, RHP, Red Sox No. 15
Song struck out six batters over three innings of one-run ball for Lowell in Game 1 of the semifinals for the Class A Short-Season New York-Penn League. Lowell fell 4-1, though, and now needs to take the remaining two games of the three-game series at home. Song was the top college senior selected in the 2019 Draft (fourth round). Red Sox prospect stats »
Jhon Torres, OF, Cardinals No. 7; Malcom Nunez, 3B, No. 16
The Johnson City Cardinals won the Rookie Advanced Appalachian League Championship on Wednesday night with an 8-6 win over the Burlington Royals. Torres and Nunez opened the scoring with a pair of RBI singles in Johnson City's three-run first inning.
Nunez finished the night 2-for-5 with three RBIs after driving home another run on a groundout in the fifth and adding another RBI single in the seventh. Torres also added another hit to finish 2-for-4 with an RBI and a walk. Right-hander Dylan Pearce, a 31st-round pick in the 2019 Draft, closed things out with two shutout innings, where he walked one batter and struck out three.
The Cardinals dropped the opening game of the Appalachian League Championship 9-2 on Monday before storming back with 7-2 and 8-6 wins to take the best-of-three series. In the regular season, the Cardinals posted a 35-33 record in a tight Appalachian League West division. Cardinals prospect stats »