Monday's top prospect performers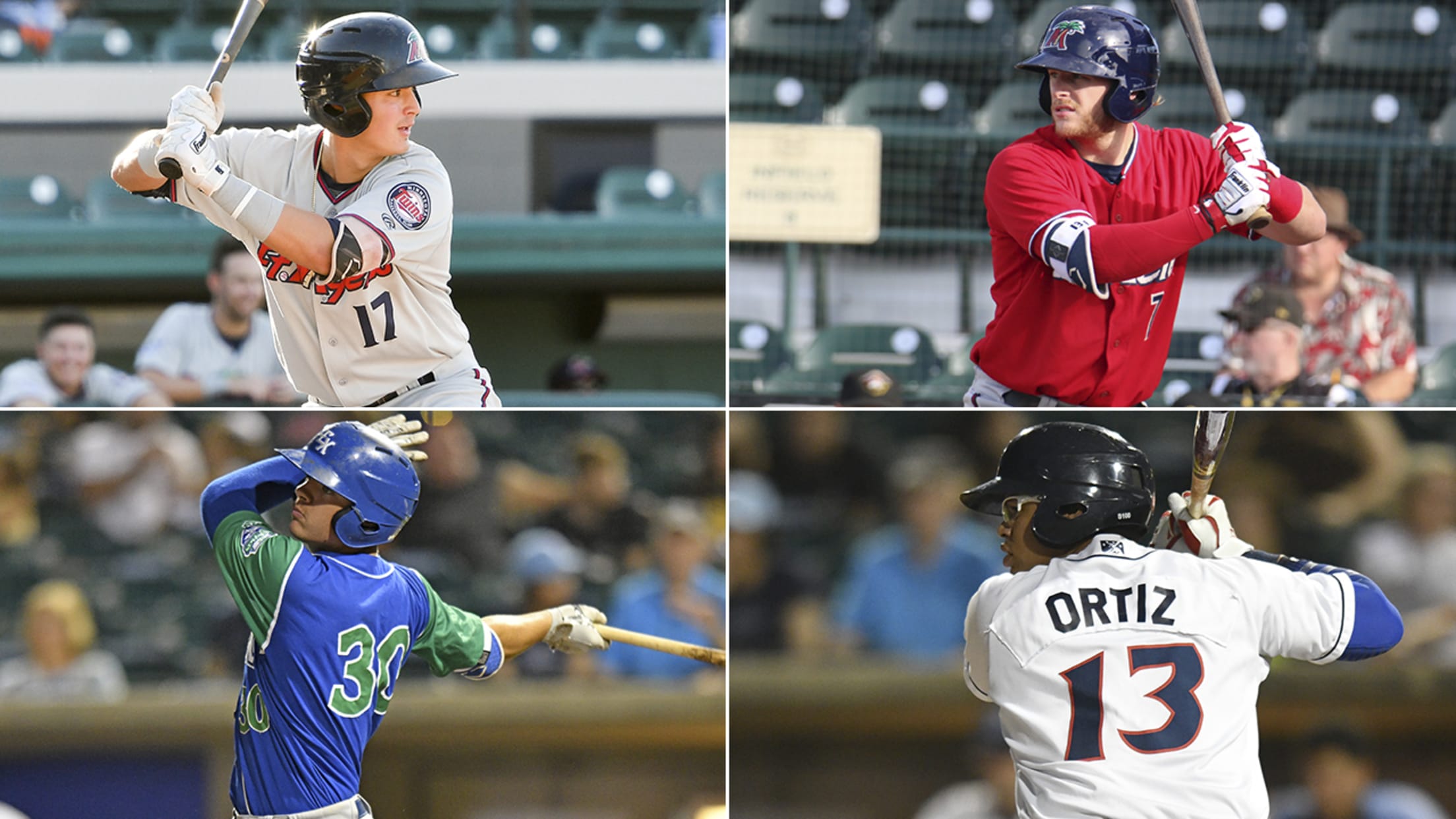 Here's MLB Pipeline's roundup of the Minor League playoffs on Monday.:: Complete prospect coverage ::Florida State League Finals Game 4: Fort Myers 8, Daytona 5Twins prospects Ryan Costello and Shane Carrier combined for five RBIs as Fort Myers claimed the Florida State League championship with its win over Daytona. While
Here's MLB Pipeline's roundup of the Minor League playoffs on Monday.
:: Complete prospect coverage ::
Florida State League Finals Game 4: Fort Myers 8, Daytona 5
Twins prospects Ryan Costello and Shane Carrier combined for five RBIs as Fort Myers claimed the Florida State League championship with its win over Daytona. While Costello and Carrier did the heavy lifting, a number of the Twins top prospects contributed as well. Daytona jumped out to an early 3-0 lead, but Jose Miranda (Twins' No. 29) put the Miracle on the board with an RBI single in the third. Travis Blankenhorn (No. 18) followed that up with a run-scoring single of his own and then Costello came through with a three-run homer.
After the Miracle took the lead with a five-run third, it was smooth sailing. The club tacked on three in the fifth and the outcome was never truly in doubt. Royce Lewis (Twins' No. 1, No. 10 overall) finished 1-for-4 with a run scored, but did the bulk of his damage earlier in the series as he hit a trio of homers in games two and three.
South Atlantic League Finals Game 1: Lakewood 6, Lexington 5
The Blueclaws pulled off a stunning victory in Game 1 as they scored five runs on three consecutive homers in the ninth to tie the game and then won it via a Madison Stokes RBI single in the 11th.
Lexington got off to a fast start as Brewer Hicklen (Royals' No. 21) hit a two-run homer in the first and then Nick Pratto (No. 6) tacked on another run with a solo blast in the third. MJ Melendez (No. 5) and Kyle Isbel (No. 14) added run-scoring singles in the fourth and sixth innings, and with Yefri Del Rosario (No. 24) -- who carried a no-hitter through four innings and threw six scoreless frames -- on the mound, the game appeared to be in control.
MILB Video - Title: Pratto hits solo homer - Url: http://www.milb.com/r/video?content_id=2481418983
However, trailing 5-0, Lakewood came out swinging in the ninth. After a pair of singles to start the inning, Rodolfo Duran hit a three-run homer to get the scoring started. The next batter, Jhailyn Ortiz (Phillies' No. 7), homered to right, and Nick Maton (No. 29) capped the back-to-back-to-back outburst with a game-tying long ball.

A trio of Lakewood pitchers held the Legends' offense in check over the final five frames, and after a scoreless 10th, Lakewood completed its comeback in the 11th.
MILB Video - Title: Watch: BlueClaws back-to-back-to-back - Url: http://www.milb.com/r/video?content_id=2481497083
Northwest League Finals Game 2: Eugene 4, Spokane 0
The Emeralds cruised to a 4-0 win and took a commanding 2-0 lead in the best-of-five Northwest League Finals. The Emeralds, the Cubs' Class A Short Season affiliate, struck for three runs in the first on the strength of Levi Jordan's two-run double and Grant Fennell's RBI single. Eugene picked up another run in the seventh, but that was simply insurance as a trio of pitchers were lights out. Jack Patterson got the start for the Emeralds and gave up three hits in four innings before passing the baton to Eugenio Palma who spun three frames of his own. Sean Barry took it from there and closed out the game, bringing Eugene within a win of a championship.