Here's how prospects are faring in winter leagues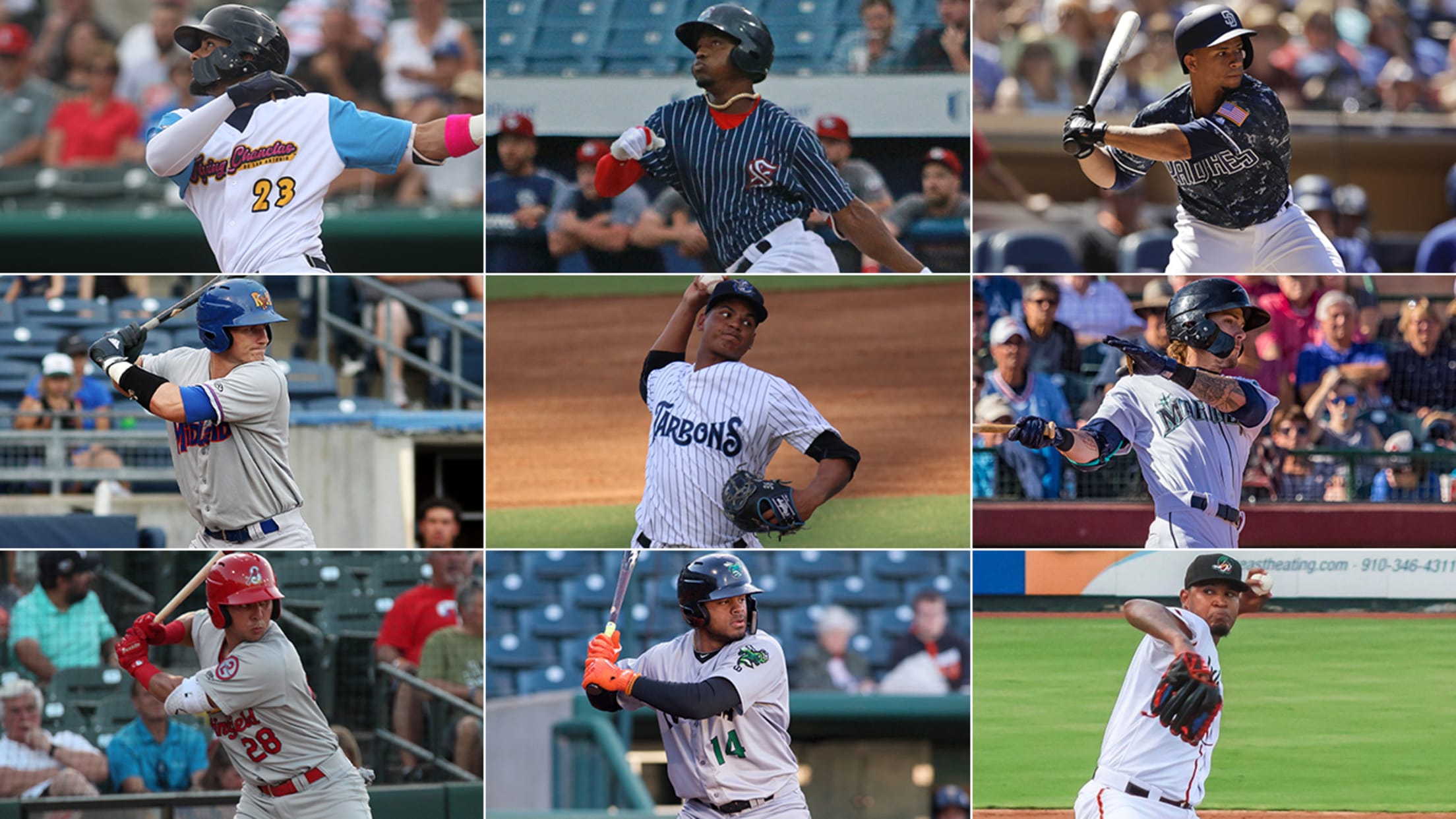 After the Minor League season, many top prospects take part in the Arizona Fall League. Others participate in one of the various offseason winter leagues, which are currently taking place.Prospects are playing in the following leagues: The Dominican Winter League, the Mexican Pacific League, the Puerto Rican League, the Venezuelan
After the Minor League season, many top prospects take part in the Arizona Fall League. Others participate in one of the various offseason winter leagues, which are currently taking place.
Prospects are playing in the following leagues: The Dominican Winter League, the Mexican Pacific League, the Puerto Rican League, the Venezuelan Winter League and the Australian Winter League.
:: Complete prospect coverage ::
The leagues feature some top talent. Padres shortstop Fernando Tatis Jr., MLB's No. 2 overall prospect per MLB Pipeline, is playing for Estrellas de Oriente of the Dominican Winter League. The Nationals' Victor Robles (No. 4), the Padres' Francisco Mejia (No. 26), the A's Sean Murphy (No. 47), the Giants' Heliot Ramos (No. 74) and the Yankees' Albert Abreu (No. 85) are the other Top 100 prospects currently playing in a winter league.
Here's a look at how those players, as well as some other top prospects, are performing in offseason leagues.
Dominican Republic
• Fernando Tatis Jr., SS, Padres' No. 1 -- After Tatis' Minor League season ended early due to a thumb injury in July that required surgery, the No. 2 overall prospect is batting .263/.364/.553 with three homers and seven RBIs in 38 at-bats for Estrellas de Oriente. He's also 4-for-5 in stolen bases through 11 games. Prior to his injury, Tatis hit .286/.355/.507 with 16 homers and 43 RBIs in 88 games for Double-A San Antonio this past season.
• Victor Robles, OF, Nationals' No. 1 -- Playing for Aguilas Cibaenas, Robles is batting .265/.345/.316 with a home run and six RBIs in 98 at-bats. He's also 4-for-5 in stolen bases through 25 games. Robles hit .276 across three Minor League levels this past season, then hit .288 in 59 at-bats with the Nationals in September.
• Francisco Mejia, C/OF, Padres' No. 3 -- Mejia is playing alongside Tatis for Estrellas de Oriente. He is batting .257/.243/.286 with a double and four RBIs in 35 at-bats.
• Sean Murphy, C, A's No. 3 -- One of the best defensive catching prospects in baseball, Murphy leads the Dominican Winter League in throwing out base stealers, having nabbed 11 of 19. He's batting .185/.275/.272 with two home runs and 13 RBIs in 81 at-bats for Toros del Este. This comes after a strong Minor League season in which he hit .285 with eight homers and 43 RBIs across three levels.
• Albert Abreu, RHP, Yankees' No. 3 -- Through five starts for Tigres del Licey, Abreu is 0-2 with a 1.50 ERA and 1.17 WHIP. He has 10 strikeouts and eight walks over 18 innings. Abreu posted a 4.16 ERA over 13 starts in Class A Advanced this past season.
Mexico
• Ian Miller, OF, Mariners' No. 23 -- Miller's season didn't end after the Arizona Fall League. Now, he is playing for Tomateros de Culiacan in the Mexican Pacific League. Miller is batting .355/.412/.548 with three doubles, a homer and four RBIs in 31 at-bats. Prior to this, he batted .246/.368/.351 with two home runs and eight RBIs in 18 AFL games.
• Ramon Urias, IF, Cardinals' No. 20 -- Urias has been perhaps the best hitter in the Mexican League this winter, batting .346/.464/.519 with six homers and 25 RBIs in 39 games for Caneros de Los Mochis. He leads the circuit in OPS (.983) and is tied for third in homers and RBIs. Though limited to 90 games during the Minor League season, Urias had a strong year, batting .300/.356/.516 with 13 home runs and 44 RBIs between Triple-A and Double-A.
Puerto Rico
• Heliot Ramos, OF, Giants' No. 2 -- Ramos has gotten off to a strong start for Cangrejeros de Santurce in the Puerto Rican League, batting .333/.360/.625 with a homer and four RBIs in his first seven games. He's also only struck out three times in 24 at-bats (once every eight at-bats) after whiffing 136 times in 485 at-bats during the regular season (once every 3.6 at-bats). Ramos batted .245 with 11 homers and 52 RBIs in 124 games in his first season at the Class A level this year.
Venezuela
• Yohander Mendez, LHP, Rangers' No. 16 -- Pitching for Navegantes del Magallanes, Mendez is 2-0 with a 1.80 ERA through three starts. The lefty has seven strikeouts and three walks over 15 innings, pitching to a 0.67 WHIP. He went 2-10 with a 4.71 ERA in 23 starts across three levels during the Minor League season. Mendez also reached the Majors, going 2-2 with a 5.53 ERA in eight games (five starts) for Texas.
Jake Rill is an editorial producer for MLB.com based in Phoenix.