Who is -- and isn't -- untouchable in AL Central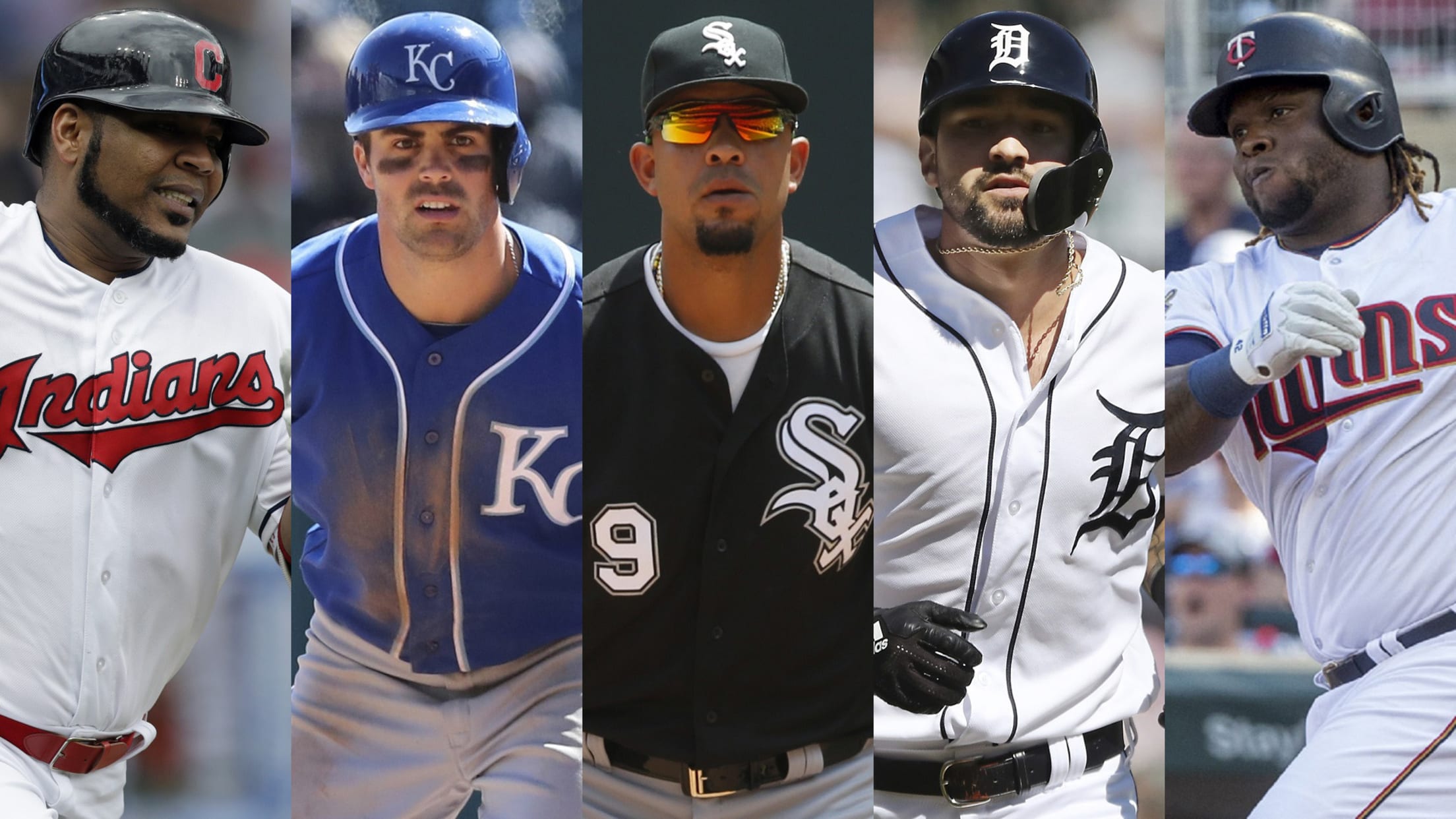 As Tuesday's non-waiver Trade Deadline nears, some more big names seem bound to get moved.Mike Moustakas? James Dozier?Yet there are plenty of big names around Major League Baseball who aren't going anywhere. Each team has at least one of these untouchables in the organization.• Catch up on the latest Trade
As Tuesday's non-waiver Trade Deadline nears, some more big names seem bound to get moved.
Mike Moustakas? James Dozier?
Yet there are plenty of big names around Major League Baseball who aren't going anywhere. Each team has at least one of these untouchables in the organization.
• Catch up on the latest Trade Talk
Here's a look at the American League Central untouchables, and perhaps some surprising names who aren't so untouchable.
Indians
Who is untouchable: Francisco Lindor
Why: You can put Jose Ramirez in this category as well and this one goes without saying. Lindor and Ramirez are arguably the best one-two punch in the Majors right now and they are young (Lindor, 24; Ramirez, 25) and controllable (Lindor won't be eligible for free agency until 2022; Ramirez is signed through '21 with club options for '22 and '23). There might come a day when they are big names on the trade market, but that is years away.
Who isn't: Edwin Encarnacion
Why not: The Indians' lineup is top-heavy at the moment, so dealing Encarnacion would be a more realistic scenario over the winter than in-season. That said, his name popped up in trade rumors last offseason. Encarnacion is set to earn $20 million in '19 and has a team option for '20. Freeing up that much salary could potentially in turn help the Tribe make a blockbuster addition.
Royals
Who is untouchable: Salvador Perez
Why: One of the most talented catchers in the game, Perez certainly would be desirable for almost any team. He is a six-time All-Star, four-time AL Gold Glove Award winner and he was the Most Valuable Player of the 2015 World Series. But Perez is not going anywhere. Royals general manager Dayton Moore made that pretty clear at the Winter Meetings in December when he noted that they would listen to any offers as his team launches its rebuild but conceded he couldn't conceive of any return big enough to validate trading Perez. Moore hasn't budged from that stance since. The Royals view Perez as a valuable veteran leader as they go through this rebuild, and they also recognize his immense popularity with the fan base. A trade wouldn't be worth it from many angles.
Who isn't: Whit Merrifield
Why not: Here's the Royals' dilemma: All the reasons to keep Merrifield -- he's a young 29 who hasn't reached his prime yet, he's under club control for four more years, he's a bargain financially as a pre-arbitration player, he can play multiple positions and he has speed and some pop -- are the same reasons you could get a nice return in a trade. It's a tricky situation for a rebuilding team like the Royals, because he could be in his prime when the Royals get competitive again, yet they need to beef up their farm system.
Tigers
Who is untouchable: Joe Jimenez
Why: Though Tigers general manager Al Avila has made it clear he'll listen on most any trade interest, they're not parting with Jimenez, whose breakout season has made him one of the AL's bright young relievers. Detroit expects to build its bullpen around Jimenez in the coming years, moving him into the closer role if and when Shane Greene is traded. Manager Ron Gardenhire has made a point to limit the 23-year-old right-hander's use to try to ensure his arm holds up for the long term.
Who isn't: Nicholas Castellanos
Why not: The Tigers need all the young hitting they can find, and Castellanos is just beginning the prime years of his career at age 26. However, he's a year and a half away from free agency, and an offseason inquiry into a long-term contract didn't go far. The two sides could revisit the topic at season's end, but if the Tigers can acquire badly needed hitting prospects from another club for him, they'd take a long look at it.
Twins
Who it is: Royce Lewis
Why: Lewis, the No. 1 overall pick in the 2017 MLB Draft, has lived up to the expectations and more for the Twins, as he's rapidly moving through the system, getting promoted to Class A Advanced Fort Myers. The 19-year-old has been on fire offensively since joining the Florida State League earlier this month and his defense at shortstop has been improving. He's become one of the top prospects in baseball, and the Twins have no intentions of moving him.
Who isn't: Miguel Sano
Why not: The Twins were hopeful Sano would be a cornerstone player at third base with his immense power, but it hasn't worked out that way since being named an All-Star for the first time last season. He dealt with a shin issue that resulted in offseason surgery that limited his ability to properly condition. He's struggled this season and is currently at Triple-A Rochester trying to get his swing right after a stint at Class A Advanced Fort Myers. The Twins still believe he can turn it around and be a productive player, but he's not untouchable given the way this season has gone.
White Sox
Who is untouchable: Eloy Jimenez
Why: The biggest question surrounding Jimenez is why hasn't he yet arrived at the big leagues, where he certainly would be capable of competing? Since coming to Triple-A Charlotte from Double-A Birmingham, the White Sox No. 1 prospect per MLB Pipeline had an OPS of .983 in his first 22 games. Jimenez was slowed recently by an adductor strain, but there's little doubt the outfielder resides as the centerpiece of the White Sox rebuild and what they hope is their window of contention for many years to come.
Who isn't: Jose Abreu
Why not: Remember the White Sox traded away Chris Sale, arguably the best starting pitcher in the game today. So as solid of a player and as solid of a person as Abreu truly is, there are virtually no untouchables on this roster, especially with the White Sox holding one more year of contractual control over Abreu after '18. Ultimately the White Sox high value placed upon Abreu probably won't be matched by other teams.