Bauer allows 2 HRs, lacks spark; Francona notices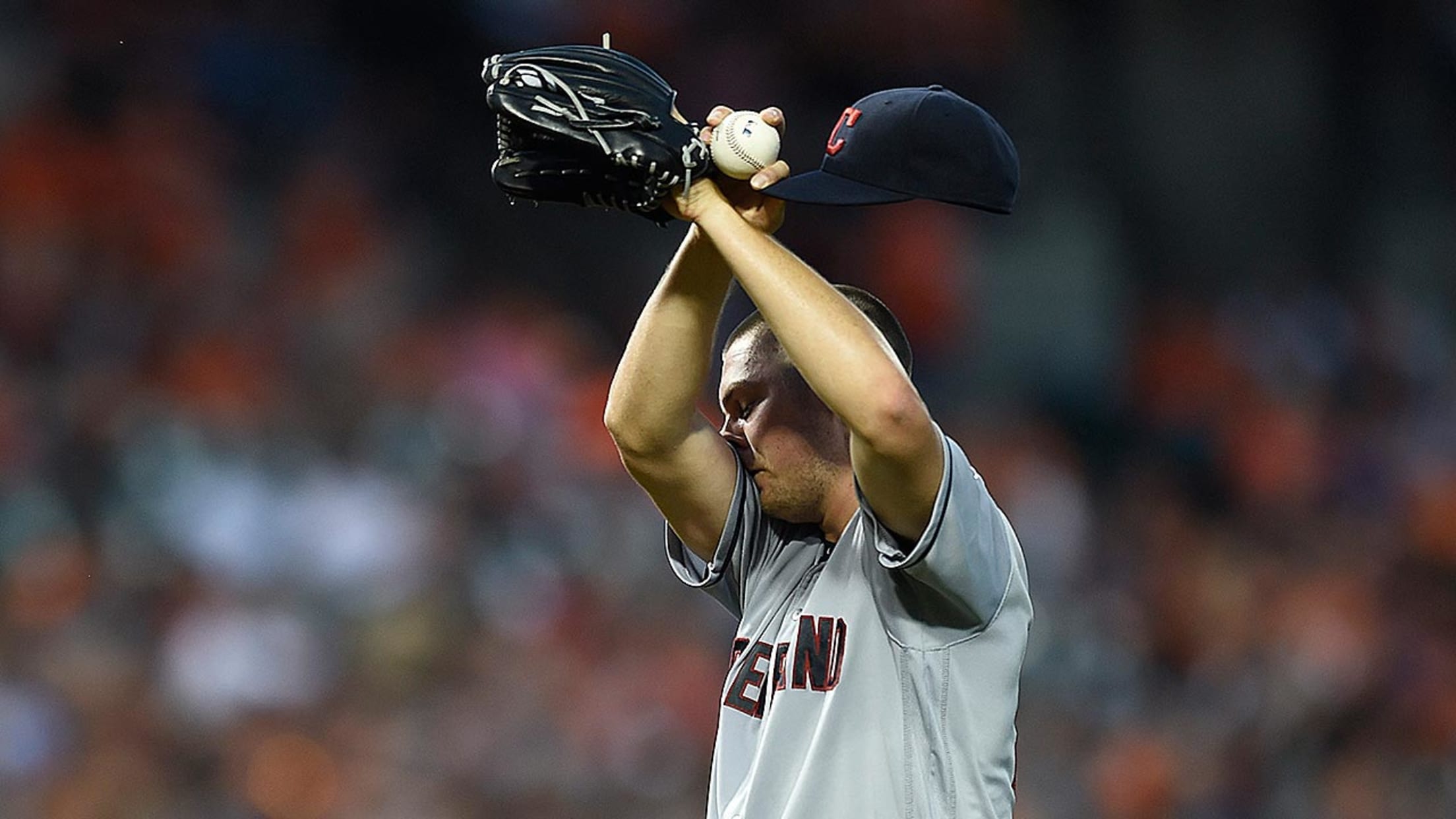 "He just didn't seem to have a lot of life, even in his body," Terry Francona said of Trevor Bauer. (AP)
BALTIMORE -- The overall 2016 version of Trevor Bauer remains impressive. The recent vintage, not so much. Facing an Orioles club known for the long ball didn't help in his latest start. Neither did the Indians right-hander's lackluster performance.Bauer allowed five runs, five hits and four walks in four-plus innings
BALTIMORE -- The overall 2016 version of Trevor Bauer remains impressive. The recent vintage, not so much. Facing an Orioles club known for the long ball didn't help in his latest start. Neither did the Indians right-hander's lackluster performance.
Bauer allowed five runs, five hits and four walks in four-plus innings with five strikeouts as Cleveland dropped the series opener to Baltimore, 5-1, Friday night.
On the season, Bauer is 7-4 with a 3.65 ERA. Over his last three starts, 0-2 with a 7.47 ERA. The trend is troubling beyond the numbers.
"He just didn't seem to have a lot of life, even in his body," Indians manager Terry Francona said. "It seems like it's been that way for a couple of starts now. Got to try and fight through that."
Not one but two homers from Baltimore staked the home side to a quick 4-0 lead in the third inning, with Mark Trumbo's three-run blast in the first hurting most. Manny Machado added a solo blast in the third.
That marked the first time this season Bauer allowed multiple homers in a game. He entered Friday with eight dingers allowed in 107 innings.
"Got in a hole early. Hung a breaking ball to Trumbo," Francona said. "In the first inning he pitched behind in the count so much, it caught up [with him]."
Bauer offered little explanation after the game. Asked if he felt whether he had good command in the game, Bauer glumly responded, "Nope, sure didn't."
Facing the Orioles typically puts a frown on Bauer's face. In four career starts, he is 0-3 with a 6.82 ERA.
"Whenever I pitch against them, it doesn't seem to matter what I throw," the pitcher said. "Good for them."
The Indians remain comfortably atop the American League Central, but are battling several teams, including the Orioles, for the top overall record and the postseason home-field advantage that comes with it. Plenty of time remains, but August is just more than a week away, and with it, more pressure. Cleveland needs more life from Bauer with that scenario on deck.
"It's getting to that point in the season," Francona said. "It looked when [Bauer] got mad, he started to rear back and throw like he can, but not until then."
Ben Standig is a contributor to MLB.com and covered the Indians on Friday.