Brantley, Chisenhall to rehab in Double-A
Players will continue assignment on Thursday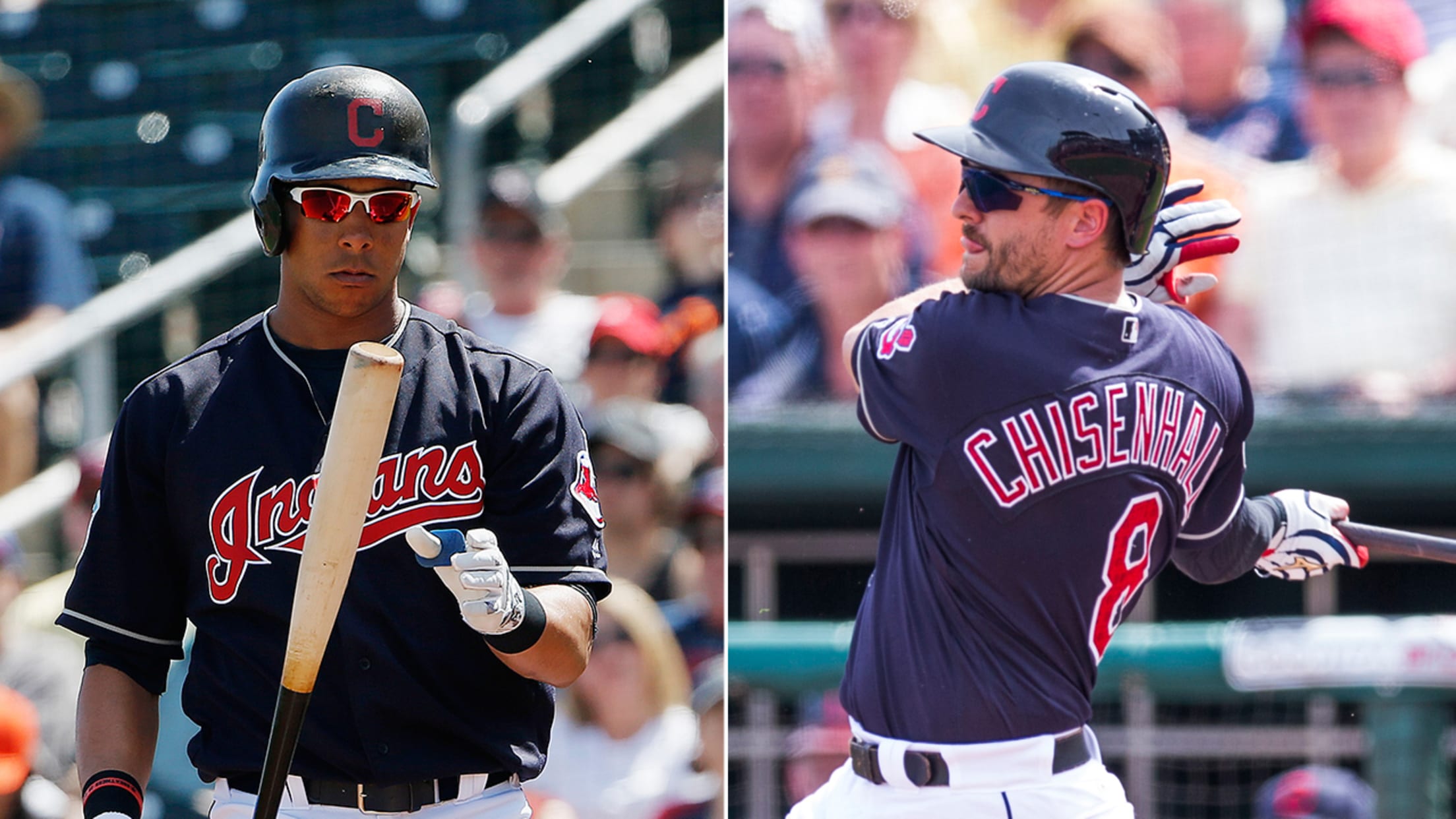 Michael Brantley and Lonnie Chisenhall have been rehabbing in the Minors. (AP)
ST. PETERSBURG, Fla. -- Lonnie Chisenhall (left wrist impingement) and Michael Brantley (right shoulder surgery) will join Double-A Akron on Thursday with Columbus starting a seven-game road trip.Brantley began his rehab assignment with Columbus on Tuesday night, going 1-for-2 against Louisville with a double and a run scored."Brant had two
ST. PETERSBURG, Fla. -- Lonnie Chisenhall (left wrist impingement) and Michael Brantley (right shoulder surgery) will join Double-A Akron on Thursday with Columbus starting a seven-game road trip.
Brantley began his rehab assignment with Columbus on Tuesday night, going 1-for-2 against Louisville with a double and a run scored.
"Brant had two at-bats and felt good," manager Terry Francona said. "He'll go about a week going every other day, every-other-day-game stuff. On the other days, some days he'll mix in batting practice, and some days he'll just mix in some of the exercise stuff with the medical people."
Francona said moving Brantley and Chisenhall to Akron was done with convenience in mind.
"We were sending Brantley there, and then we thought, 'You know what? It would be good to keep them together,'" Francona said. "As long as we're not messing up their team too much, I saw some value in kind of keeping them together."
Chisenhall and right-handed reliever Tommy Hunter received more work with Triple-A Columbus on Wednesday in Columbus, Ohio, as part of their respective rehab assignments.
Chisenhall went 0-for-3 with one RBI, one walk and two strikeouts as the designated hitter in a 5-4 loss to Louisville in the first game of a doubleheader. In the second contest, Hunter (core-muscle surgery) allowed one run on three hits in one inning as part of a 6-1 loss. He threw 19 pitches, 12 for strikes.
"He has done a really good job of trying to be ready since the first day of Spring Training," Francona said of Hunter. "He's going to be a nice addition to our bullpen at some point."
Andrew Astleford is a contributor to MLB.com.