0-6 start prompts Molitor to call team meeting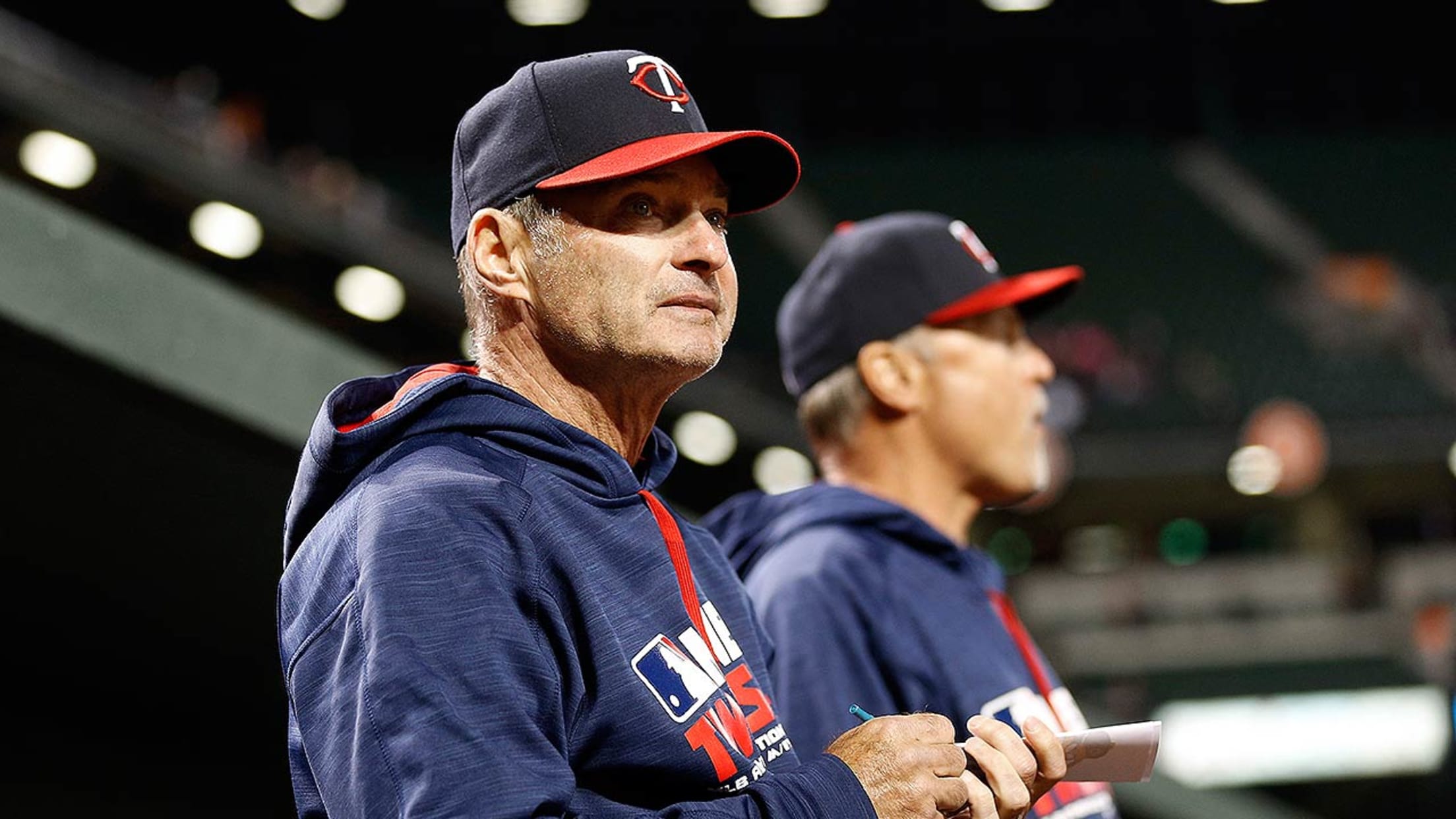 "I think we do have outstanding character on our roster," Paul Molitor said. (AP)
MINNEAPOLIS -- After the Twins fell to 0-6 with their 10-inning loss to the Royals on Sunday, manager Paul Molitor held a team meeting before the club flew home to Minnesota for Monday's home opener against the White Sox.Molitor said he stressed the importance of showing character despite the rough
MINNEAPOLIS -- After the Twins fell to 0-6 with their 10-inning loss to the Royals on Sunday, manager Paul Molitor held a team meeting before the club flew home to Minnesota for Monday's home opener against the White Sox.
Molitor said he stressed the importance of showing character despite the rough start, as the Twins did last year when they opened with a 1-6 record and were able to bounce back and win 83 games.
"I thought it was time for a little chat after the game yesterday," Molitor said. "I was hoping we wouldn't have to endure another start like last year, but the reality is we have. The frustrating part is that some of these games have been winnable, as opposed to last year when we were relatively outmatched that first week of games. When you play this many games, there are going to be times where you're not playing well, and you have to get through those times."
Molitor, though, said he doesn't want to bank on the fact the Twins were able to overcome a rough start last year, as they can't get complacent and believe things will simply turn around. The Twins did play better baseball the rest of the way, but their slow start was a factor in them missing the postseason by three games.
"I think we do have outstanding character on our roster," Molitor said. "They understand you have to play through that. Hopefully last year's experience helped them realize the importance of persevering through the challenging parts of the season. We all understand 0-6 is a not a good feeling. There's a heaviness to not getting off to a good start everyone is burdened by. But I did feel like yesterday was a good time to reiterate some of the things I said early in spring."
All-Star second baseman Brian Dozier, the club's leader in the clubhouse after the retirement of Torii Hunter, said Molitor's message was heard loud and clear.
"It's pretty evident we're not happy with the start, but at the same time, it reminds it was six games, so there's no panic in here," Dozier said. "There's no panic in here, and I'm speaking for everybody in here. I can guarantee you that. We're very confident we're a good team. Baseball has a funny way of testing your character during the long season. It just so happens the last two years, it's the first six games. But we're very confident it'll turn around."