Perkins' tweet airs out injury frustration to fans
Twins closer set for season-ending surgery on left shoulder on Thursday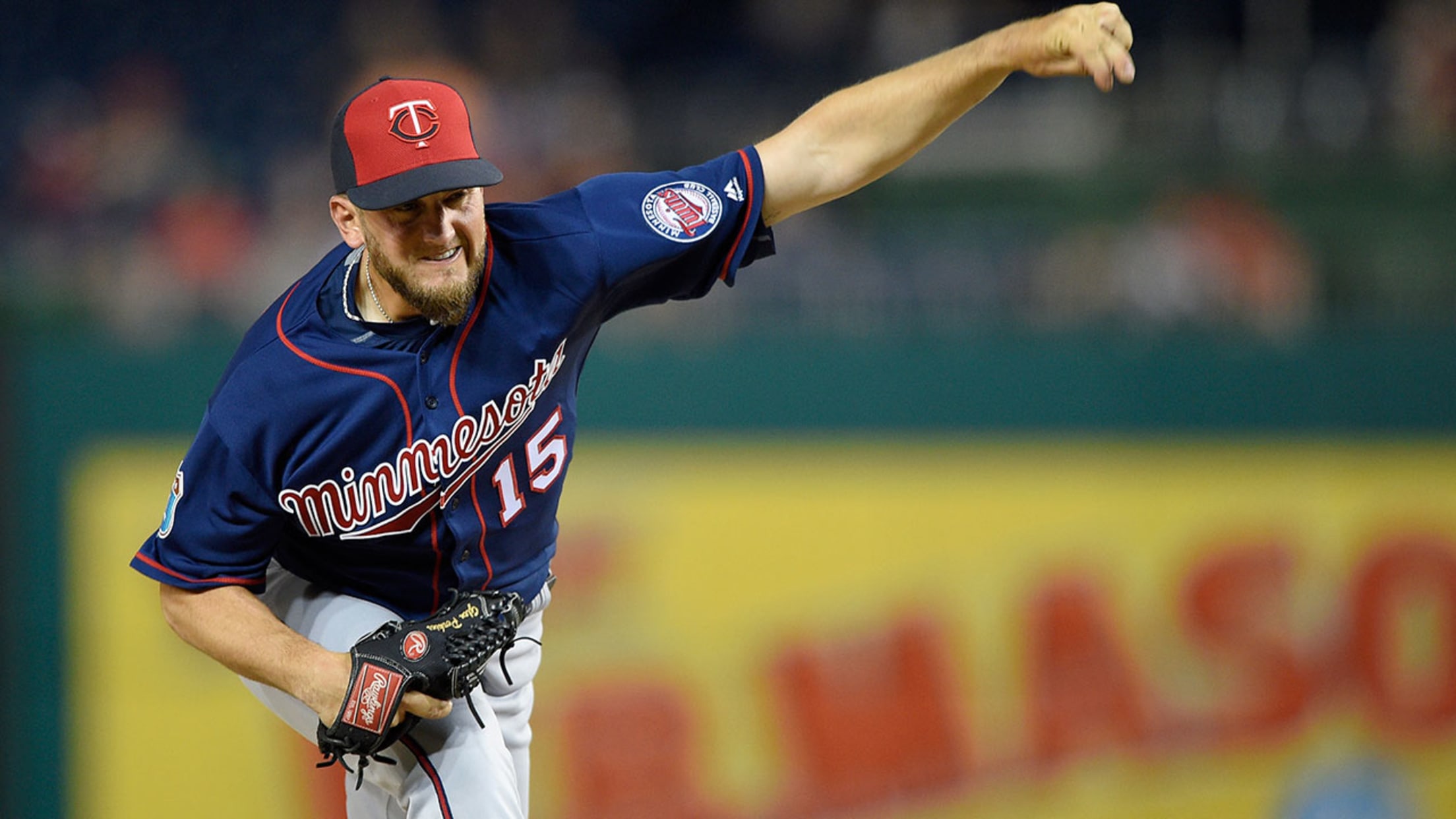 Having appeared in at least 60 games over the previous five seasons, a torn labrum has ended Glen Perkins' season after just two. (AP)
MINNEAPOLIS -- Twins closer Glen Perkins just can't catch a break right now -- first learning he would require season-ending left shoulder surgery for a torn labrum and now having to deal with messages from fans on Twitter frustrated with the left-hander's lack of production despite his lucrative contract.On Wednesday
MINNEAPOLIS -- Twins closer Glen Perkins just can't catch a break right now -- first learning he would require season-ending left shoulder surgery for a torn labrum and now having to deal with messages from fans on Twitter frustrated with the left-hander's lack of production despite his lucrative contract.
On Wednesday afternoon, he answered his critics with a long tweet in which he expressed his own frustration with his current situation and assured fans that he will work relentlessly in his rehab to return to the team next season and earn his keep.
"Getting paid for not doing anything to help was the thing I feared most when I signed my contract," Perkins wrote. "I didn't want to be the overpaid guy. Well, now I am. The only thing I can control is how hard I rehab.
"So, from [Thursday] until I am back pitching in MLB know that nobody will be working harder than me to get there."
Perkins' operation is scheduled to begin at 3 p.m. CT on Thursday and will be performed by Dr. Neal ElAttrache, a Los Angeles-based orthopedic surgeon who serves as the head team physician for the Dodgers.
The Minnesota native had signed a four-year, $22.18 million contract season following his first All-Star season in 2013, in which he recorded 36 saves and a 2.30 ERA while striking out 77 and walking 15.
Perkins totaled 66 saves over the next two seasons, earning his second and third consecutive All-Star honors in 2014 and 2015 and getting the opportunity to close the American League's 5-3 victory in 2014 in front of his hometown fans at Target Field.
Perkins, 33, had recorded only two appearances in 2016, his 11th season with the club, before being placed on the 15-day disabled list with what was then diagnosed as a shoulder strain on April 13 and getting transferred to the 60-day disabled list on May 25. Every season from 2011-15 saw Perkins appear in at least 60 games.
He had originally tried to avoid the surgery, which he described as a "last resort," but the team announced on June 16 that Perkins had opted for the surgery in order to target a return by the start of the 2017 season.
Perkins, the team's second-longest-tenured player behind only Joe Mauer, has recorded 120 saves with a career 3.83 ERA.