Inbox: Is Escobar too valuable to move?
Twins beat reporter Rhett Bollinger responds to fan questions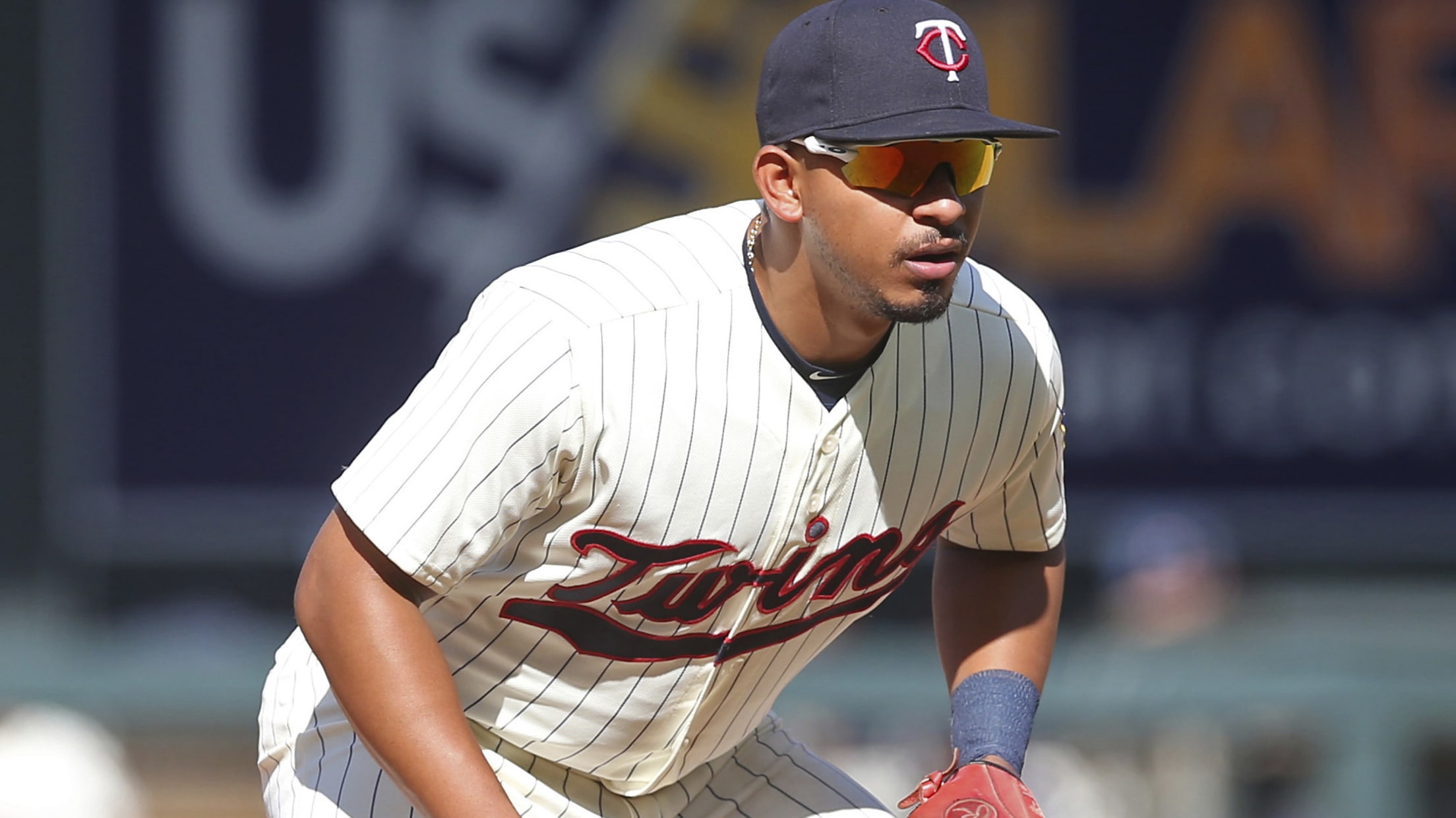 Minnesota Twins' Eduardo Escobar plays third base against the Cleveland Indians in a baseball game Saturday, June 2, 2018, in Minneapolis. (AP Photo/Jim Mone) (Jim Mone/AP)
MINNEAPOLIS -- After avoiding a three-game sweep at the hands of the Angels with a win on Sunday, the Twins enter Monday's off-day 5 1/2 games back of the Indians in the American League Central, with a pair of important three-game series looming in Detroit and Cleveland.• Submit a question
MINNEAPOLIS -- After avoiding a three-game sweep at the hands of the Angels with a win on Sunday, the Twins enter Monday's off-day 5 1/2 games back of the Indians in the American League Central, with a pair of important three-game series looming in Detroit and Cleveland.
• Submit a question to the Twins Inbox
The Twins have yet to really get it going this season, and they have to turn it around before next month's non-waiver Trade Deadline or else the front office could have some interesting decisions to make. They are expected to get some help soon, though, with the returns of Joe Mauer, Ervin Santana and Jorge Polanco, which brings us to the first question of this week's Inbox.
What will the infield look like when polanco is back from suspension and Mauer is healthy. You can't take Escobar out of the everyday lineup with how well he's hitting

— Nate Gunderson (@ngunder2) June 11, 2018
Eduardo Escobar has been huge for Minnesota, hitting .288/.340/.568 with 12 homers, 39 RBIs and a Major League-leading 26 doubles in 59 games and was just named the AL Player of the Week. He's absolutely earned everyday playing time thanks to his bat.
Mauer, who has dealt with concussion-like symptoms, is getting close to returning, as he's starting a rehab assignment with Triple-A Rochester on Tuesday and could be back as soon as this weekend if all goes well. And Polanco can also officially begin a rehab assignment on Tuesday, as he's eligible to return from his 80-game suspension on July 2.
Polanco is expected to return as the club's regular shortstop because he's a better defender than Escobar and is coming off a strong second half offensively. The odd-man out could be third baseman Miguel Sano, unless he starts to pick it up offensively, because Escobar is currently a better option at third than Sano.
Sano has All-Star talent but has looked lost at the plate this season, striking out in a career-worst and Major League-high 40.6 percent of his plate appearances. It's important to note that Polanco is still three weeks away, and things can change for a variety of reasons such as injury, but at this point, it's not Escobar who should be worrying about playing time once Polanco returns.
Will Trevor May be in the bullpen or in the starting rotation if he makes it back to the Twins. Who's place would he take in the rotation, or do you start him in the bullpen as the long reliever?

— Doug Doescher (@DsrdDoescher) June 11, 2018
Right-hander Trevor May has completed his Tommy John rehab at Triple-A Rochester, but now he needs to prove he has the command to return to the Majors. He's been pitching in relief at Rochester, posting a 6.48 ERA with 16 strikeouts and 12 walks in 16 2/3 innings. May walked three batters in 1 2/3 innings on Saturday, so it's clear he needs better control before the Twins bring him up.
Is the lack of offense as simple as Buxton, Sano & Polanco being out of the lineup so much or is there a missing intangible ingredient? Sometimes it seem Rosario & Escobar are the only 2 enjoying playing. Which comes first winning > playing loose or playing loose > winning?

— Corbett Berg (@Pengy65) June 10, 2018
The offense has not lived up to expectations this year, as Minnesota ranks 22nd in runs scored with 265 while averaging 4.27 runs per game. The Twins scored 5.03 runs per game last season.
Injuries to Bryon Buxton, Sano and Mauer have played a role as well as Polanco's suspension, but others such as Logan Morrison and James Dozier haven't matched expectations. Eddie Rosario and Escobar have mostly carried the offense, and they need the rest of the lineup to join them. I don't think it's because of a lack of looseness among the club, but it's obviously easier to appear loose when things are going well.
Are you getting a sense of All-Star candidacy for Escobar and Rosario from other teams, whether it's players, management, scouts, writers, and/or broadcasters? Thanks, Rhett!

— Geoff Kim (@geoff_kim) June 11, 2018
Rosario and Escobar are the club's best two candidates to be All-Stars, but things can always change with about a month to go until the All-Star Game at Nationals Park on July 17. Rosario has really emerged as an offensive threat and he's hard to pitch around, as he leads the Majors in both hits and homers on pitches out of the zone, per Statcast™. And Escobar has that sneaky power for his stature. They're both fun to watch, and it'll be interesting to see if either is an All-Star for the first time.
I'm not optimistic at all. Over 10 games out in the WC and I can't see a realistic way of passing Cle in the long run. Do you see any chance of a complete overhaul with guys like: Rodney, Reed, Lynn, Odorizzi, Dozier, Escobar, Duke, and Morrison all getting flipped for prospects?

— Eric Walz (@Ewalz85) June 11, 2018
It's too early to say if the Twins will buy or sell at the non-waiver Trade Deadline, but if they do sell, they have several players in the last year of their contract they could decide to move, such as Lance Lynn, Fernando Rodney, Zach Duke, Dozier, Escobar and Morrison. Addison Reed and Jake Odorizzi are both under contract through next year, so they'd be unlikely to get traded, while Mauer has a full no-trade clause. If Minnesota is out of it, it would make sense to try to cash in its assets to help the club compete next season and beyond, but there's still a lot of baseball until the Deadline.