Twins' Berrios finding comfort on mound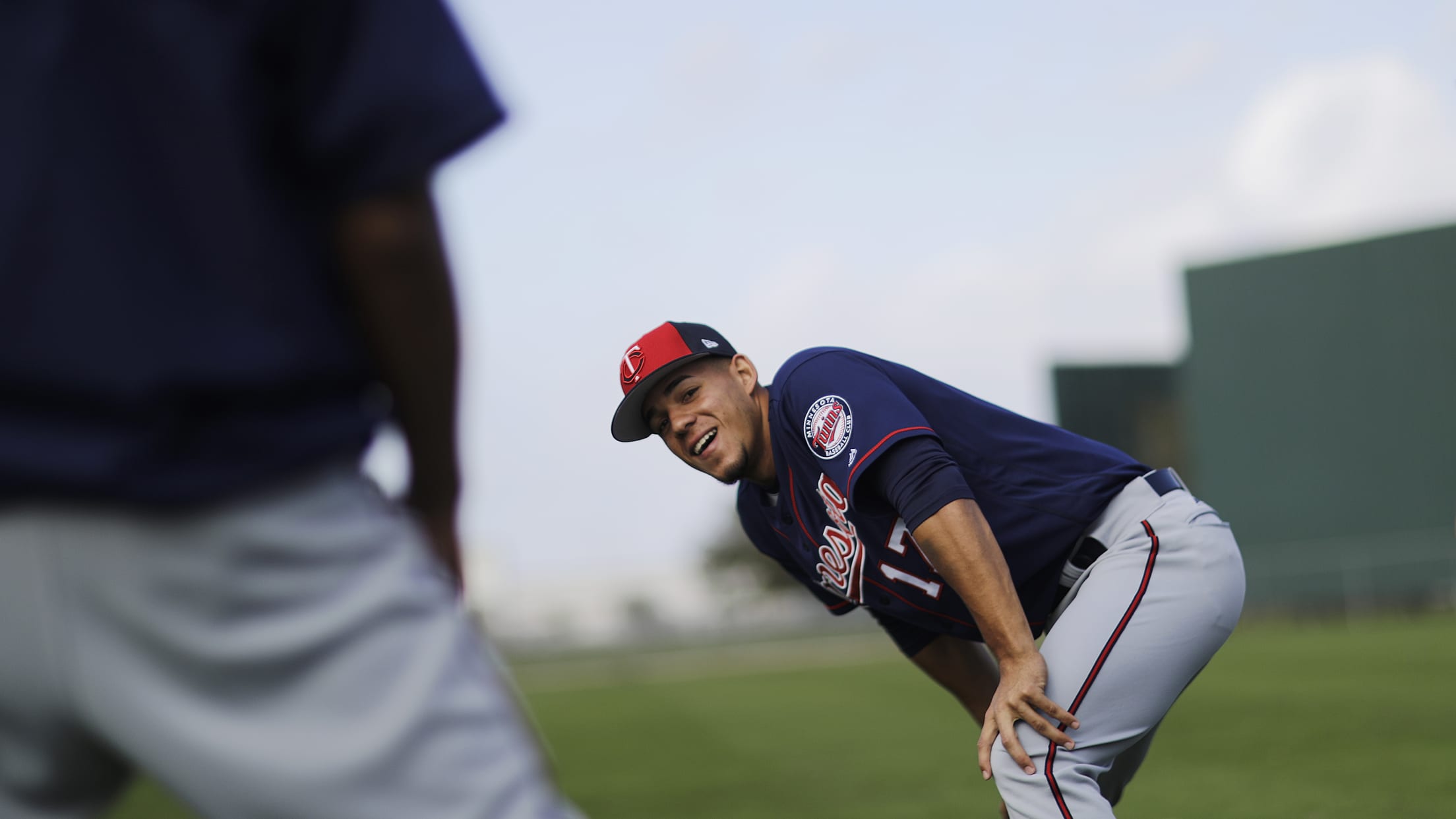 Jose Berrios pitched two innings Sunday, allowing an earned run on one hit and striking out two. (AP) (David Goldman)
FORT MYERS, Fla. -- After a forgettable rookie season that saw him post an 8.02 ERA in 14 starts, right-hander Jose Berrios is staying positive and continuing to work on his mechanics this spring.Berrios, competing for the fifth-starter spot along with candidates such as Trevor May, Tyler Duffey and Ryan
FORT MYERS, Fla. -- After a forgettable rookie season that saw him post an 8.02 ERA in 14 starts, right-hander Jose Berrios is staying positive and continuing to work on his mechanics this spring.
Berrios, competing for the fifth-starter spot along with candidates such as Trevor May, Tyler Duffey and Ryan Vogelsong, had his first test on Sunday against the Nationals, surrendering one run on a hit and a walk over two innings. He piggybacked May, who tossed 1 2/3 scoreless frames in the 5-2 win.
• May hopes to build off momentum from debut
"What I worked on during the offseason, I saw in the game," Berrios said through translator Carlos Font. "I felt comfortable. I felt good out there."
Berrios worked to create a better arm path this offseason, amid concerns he was tipping pitches last year, especially the changeup. His stuff remains impressive, but he's working to harness it and improve his command.
"It's huge," Twins manager Paul Molitor said. "It's something we're trying to emphasize this camp for everybody, but he's one of those prime candidates. It just changes his game by getting into pitchers' counts with his fastball."
• Spring:Tickets | Ballpark | 40-man roster | NRIs
Berrios, 22, also said he's trying not to worry too much about the competition this spring, as the former top prospect knows that the decision will ultimately be out of his control.
"I'm not trying to put pressure on myself," Berrios said. "I'm just going out there trying to work. I know there's a spot open, and there are a lot of us competing for it. But I'm just going to do my job and compete every day, and it'll take care of itself."
Berrios, though, will be away from camp for an extended period, as he leaves camp on March 6 to join Team Puerto Rico for the World Baseball Classic. He'll make one more start before he leaves to train in Arizona but said he'll start for Puerto Rico and should be on a normal routine despite the increased intensity.
"In a way, I'm preparing myself for the WBC, but at the same time it's the same routine," Berrios said. "But I definitely worked harder to get ready for the WBC."