Twins load up on catchers, RHPs in Draft
Day 3 sees selection of rejuvenated backstop Casanova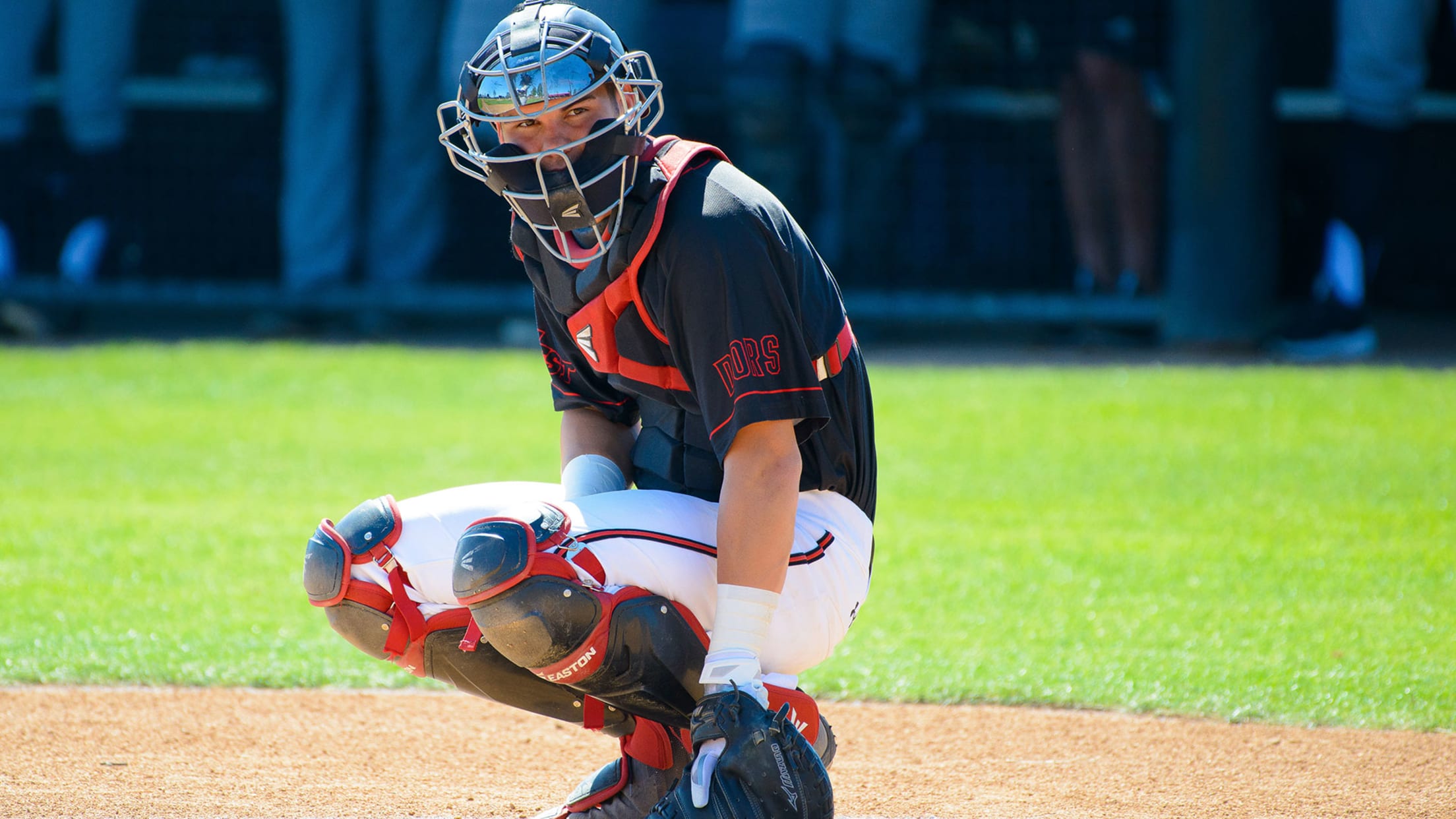 MINNEAPOLIS -- The Twins stuck to their strategy of taking the best player available with each pick Wednesday as they completed their 2018 class on the third and final day of the 2018 MLB Draft.Minnesota has yet to reach agreements with any of their 39 selections, and will wait until
MINNEAPOLIS -- The Twins stuck to their strategy of taking the best player available with each pick Wednesday as they completed their 2018 class on the third and final day of the 2018 MLB Draft.
Minnesota has yet to reach agreements with any of their 39 selections, and will wait until the end of the collegiate season to negotiate with those still in postseason play. But head scouting director Sean Johnson said Minnesota is reasonably expecting to sign at least 32 of the players it selected over the last three days.
• Draft Tracker:Every Twins pick
"We feel confident that we'll sign the guys from the first 10 rounds," Johnson said.
Minnesota ended Day 3 with a large cluster of right-handed pitchers and college catchers. While Johnson said the club wasn't stockpiling on either position by design, he acknowledged that the Twins selected a large crop of backstops because they feel they have the personnel on their developmental staff to help those players.
:: 2018 Draft coverage ::
"That's one thing we thought about a lot in the Draft the last few days," Johnson said. "We haven't had a catching coordinator in many years, and now we do. Tanner Swanson, who has already cleaned up a lot of our guys in the Minor Leagues. … Pretty much everybody has taken a step forward in their pitch-catching and receiving. So Tanner's doing a great job."
Minnesota took 15 right-handed pitchers and just five left-handers. Johnson said this wasn't by design, either, and that the Twins were simply drafting the best arm with each pick. He said that the club does a pitching assessment on each prospect and evaluates a player they would consider drafting from a risk standpoint.
"Regi Grace is one of the same guys from that standpoint," Johnson said of Minnesota's 10th-round pick. "He's got a delivery foundation that we want to see in pitchers, and that kind of gave us some confidence to take those guys. … We have a few checkpoints that we think are historically important. We're still going to make mistakes on that, but we're trying to hedge our bets a little more. That's another thing [chief baseball officer Derek Falvey] brought over from Cleveland."
Cal State Northridge duo will begin pro careers together
Two years ago, this day seemed impossible to Trevor Casanova. The Cal State Northridge catcher, who was taken by the Twins in the 13th round with the 394th overall pick on Wednesday, was working in a furniture warehouse, ready to walk away from baseball and convinced that the steadiness of a regular job was what he needed.
In the summer of 2015, Casanova had just finished his freshman year at Lane Community College in Eugene, Oregon, and decided a move back home to California was a better fit.
"I just didn't really like it in Oregon, to be honest," Casanova said. "It was rainy, it was cold. I just wanted to come back down to California. If I'm playing at the juco level, I wanted to play at home because then there's more exposure. I decided to come back."
But the move home wasn't the immediate solution he thought it would be. At the time, giving up the game he loved seemed like the quickest fix.
"Once I came back home, I don't know what happened," Casanova said. "I wanted to move out of my house and get a job and go live on my own. So I ended up quitting baseball because I wasn't getting paid going to school. I went and worked a nine-to-five.
For a little over half a year, Casanova dropped baseball enitirely and afternoons in the batting cage gave way to days at the warehouse of Jerome's Furniture in Southwest Los Angeles. That time was enough to make him believe that he had more to give to the game.
"It was tough, the same day over and over again," Casanova said. "I mean, I knew there was a future with baseball, so I decided to come back and see what I could make with it."
Casanova enrolled at El Camino College, where he posted eye-popping stats against stiff competition. His ability to hit the ball to all fields from the left side of the plate helped him soar up Draft boards, and the Mariners took him in the 14th round of the 2014 Draft. He opted instead to head to Cal State Northridge with hopes of further improving his Draft stock.
"[Casanova] will definitely stick at catcher," Johnson said. "He actually came to a pre-Draft workout. He's got a solid-average arm and he's one of the top hitters in the Big West."
Casanova slashed .345/.405/.480 this season for the Matadors and was named a Johnny Bench Award semifinalist while leading the Big West in doubles.
The day got even better for him and the Matadors on Wednesday when the Twins double-dipped on Cal State Northridge catchers and took Albee Weiss, who hit .290/.324.592 and led the conference with 20 homers. Weiss was the starting backstop for the Matadors in 2017, but spent most of the 2018 season in the outfield. Johnson said there is a possibility that Weiss sticks at catcher, but he could also end up at first base or a corner-outfield spot.
Casanova has played multiple positions throughout his collegiate career and only began catching full time once he got to El Camino. Weiss eliminated any possibility of a competition for the starting catcher spot this season when he elected to move to the outfield in order to help the team. Now, the power-hitting duo has become nearly inseparable, adopting the moniker "The Bash Brothers" with Weiss hitting behind Casanova in the lineup and sitting behind him on the bus on each road trip.
They hope that journey will continue through the Twins farm system.
"It's a dream come true," Weiss said. "Any time you can have one of your best friends out there to play ball with you. Starting a new journey like this, I'm very fortunate to have one of my great friends out there with me. It's a little added bonus to all this.
Jarrid Denney is a reporter for MLB.com based in Minneapolis.