Twins eyeing more pitching depth at Deadline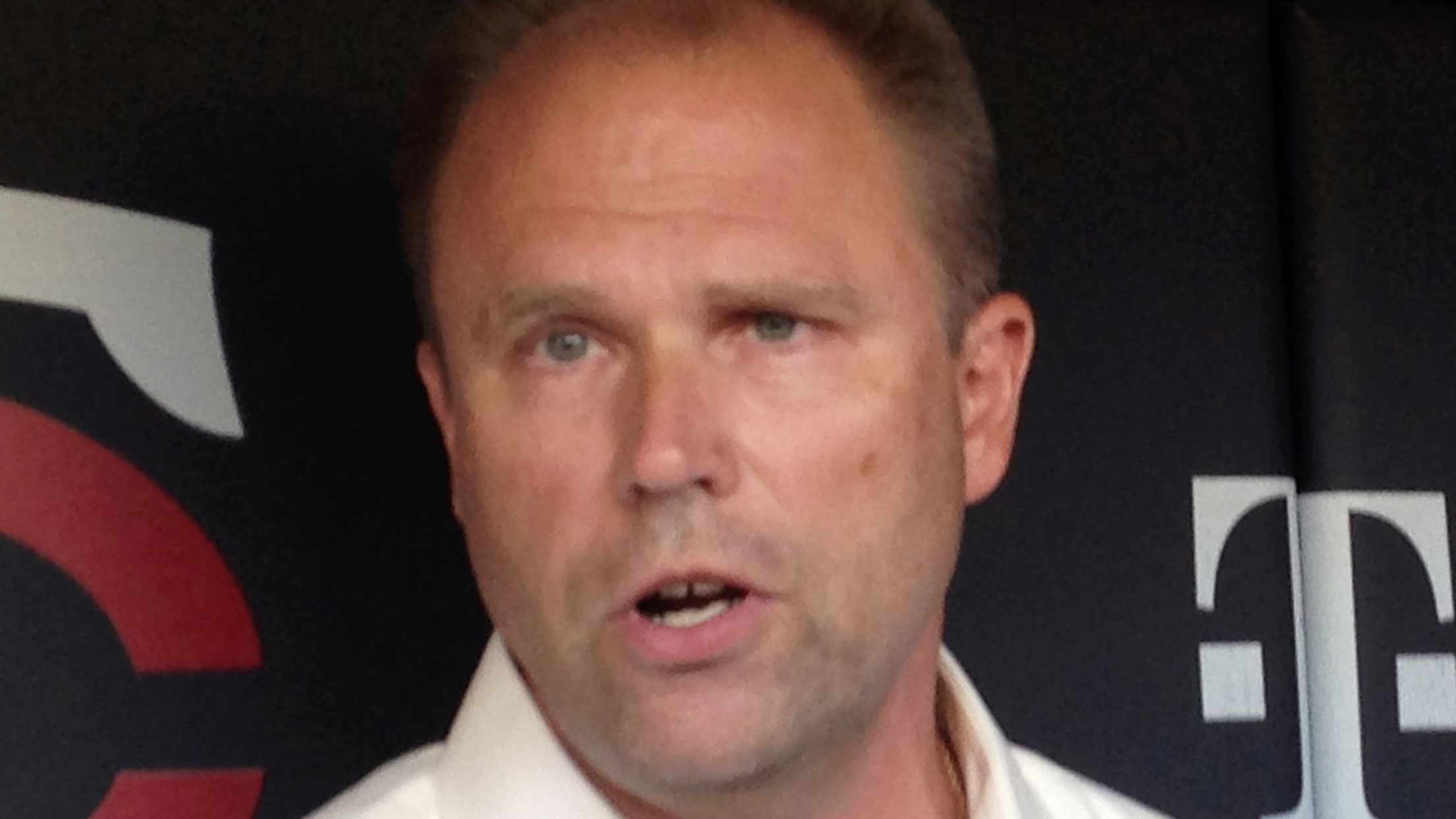 Twins interim GM Rob Antony hopes to make more deals before Monday's non-waiver Trade Deadline. (AP) (AP)
MINNEAPOLIS -- Even after acquiring Triple-A left-hander Adalberto Mejía from the Giants for infielder Eduardo Núñez on Thursday, interim general manager Rob Antony said he's still looking to add more pitching before Monday's non-waiver Trade Deadline.Nunez was the first domino to fall, getting dealt after Thursday's 6-2 win over the
MINNEAPOLIS -- Even after acquiring Triple-A left-hander Adalberto Mejía from the Giants for infielder Eduardo Núñez on Thursday, interim general manager Rob Antony said he's still looking to add more pitching before Monday's non-waiver Trade Deadline.
Nunez was the first domino to fall, getting dealt after Thursday's 6-2 win over the Orioles. But the Twins have several other players who could be moved, such as catcher Kurt Suzuki and relievers Brandon Kintzler and Fernando Abad. Antony was happy to receive a near-Major League-ready pitcher in return for Nunez, but said he's open to acquiring players farther from the big leagues if that's the best return he can get.
"I'm not sure we're satisfied or done with this," Antony said. "We need to increase our pitching depth. I'm not overly particular. I'd like to be able to get some guys who are at the higher levels. But at the same time, if we have the opportunity to get a high-ceiling pitcher in A-ball or a little bit lower, we're not afraid of doing that as well."
Kintzler, who has been one of Minnesota's biggest surprises this year after going from being signed as a Minor League free agent to the club's closer, is starting to draw plenty of trade interest, according to a report from ESPN.com.
Kintzler, who turns 32 on Monday, has posted a 1.99 ERA in 32 appearances with the Twins, converting all eight of his save chances since being named closer in early June. He's only struck out 20 in 31 2/3 innings, but has been helped out by a 63.6 percent ground-ball rate that ranks fifth among relievers.
Kintzler said he's heard his name in trade rumors, but admitted it's weird because it's the first time the seven-year Major League veteran has been mentioned as a trade candidate in his career. He also didn't draw much interest as a free agent in the offseason, indicating the Twins were the only team willing to give him a shot to make the bullpen in Spring Training on a Minor League deal. He ultimately didn't make the team out of camp, but was called up in early May after an impressive stint at Triple-A Rochester.
"It obviously crosses your mind, and my name has never been out there in a trade," Kintzler said. "Teams could've had me for nothing in the offseason. So if it happens, it happens. But if I think about it every day, you're gonna lose focus, especially with the job I'm in. But I like it here. They gave me an opportunity."