Twins announce Minor League managers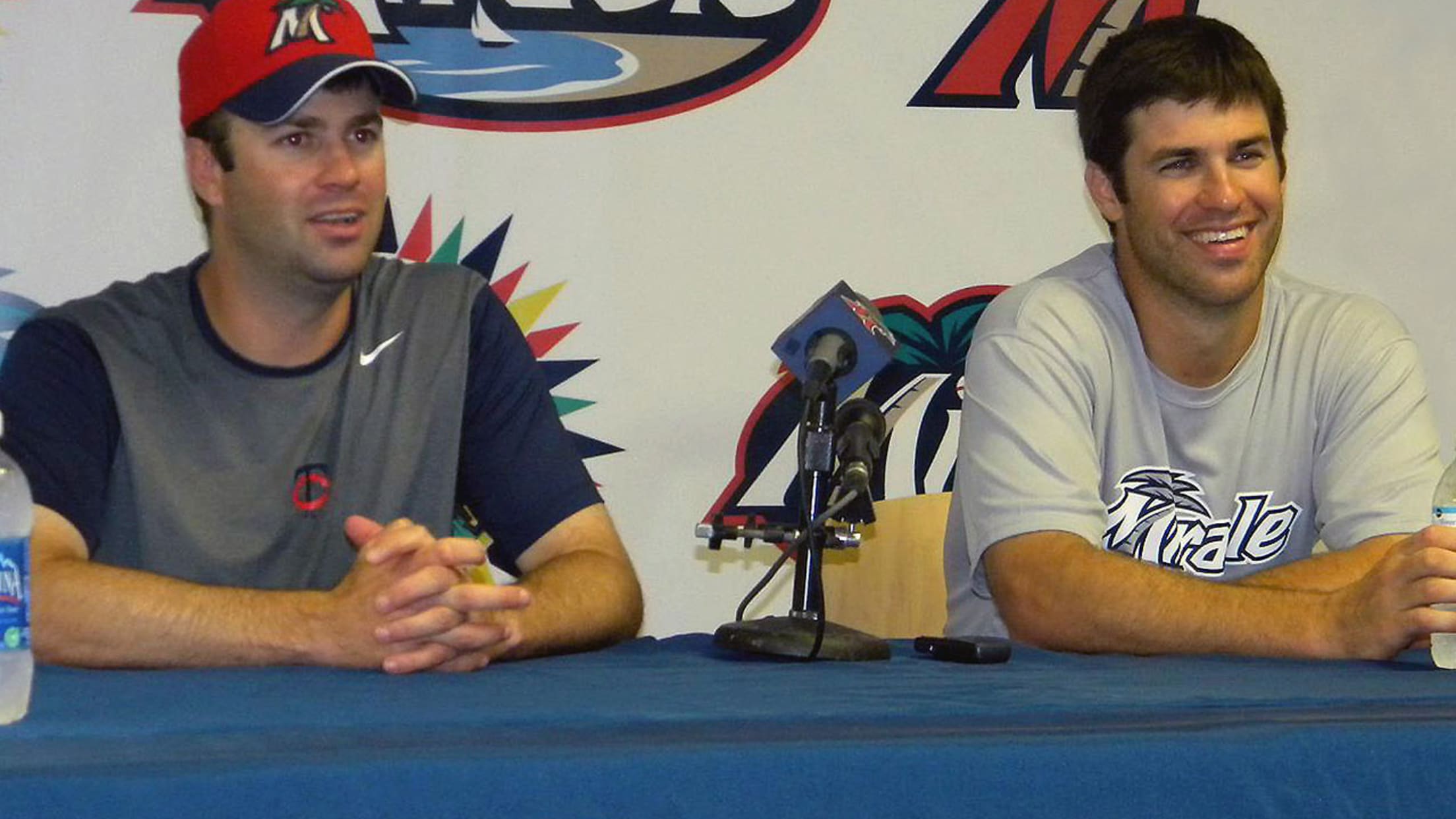 Jake Mauer, Joe Mauer's brother, will manage Double-A Chattanooga. (Miracle)
MINNEAPOLIS -- Jeff Smith's promotion to first-base coach after serving as manager at Class A Advanced Fort Myers for the past two seasons led to a shakeup among Minnesota's Minor League managers.Jake Mauer, the brother of Twins first baseman Joe Mauer, was promoted to manage Double-A Chattanooga after managing at
MINNEAPOLIS -- Jeff Smith's promotion to first-base coach after serving as manager at Class A Advanced Fort Myers for the past two seasons led to a shakeup among Minnesota's Minor League managers.
Jake Mauer, the brother of Twins first baseman Joe Mauer, was promoted to manage Double-A Chattanooga after managing at Class A Cedar Rapids the past four seasons. Mauer, in his 10th year coaching in the organization, replaces former Twins first baseman Doug Mientkiewicz, who returns to manage at Fort Myers to take over for Smith and be closer to home. Mientkiewicz previously managed at Fort Myers from 2013-14 before moving up to Chattanooga for the past two seasons.
Veteran skipper Mike Quade remains Triple-A Rochester's manager, while former Twins infielder Tommy Watkins will replace Mauer as manager at Cedar Rapids. Watkins was previously the hitting coach at Double-A.
Double-A is the fourth and highest level at which Mauer has managed, and the 38-year-old former Minor Leaguer has had success at his previous stops. At Cedar Rapids, he had a winning record all four seasons he was there, posting a combined record of 316-241 (.567 winning percentage).
Mientkiewicz, known for his fiery personality, has also shined as a Minor League manager, leading Fort Myers to the postseason in 2013 and '14, including the Florida State League crown in '14 before guiding Chattanooga to the Southern League title in '15. He also worked heavily with Twins youngsters such as Byron Buxton, Max Kepler and Miguel Sano.
Quade retains his staff at Rochester, including pitching coach Stu Cliburn and hitting coach Chad Allen. The only new hire at Triple-A is Tyler Burkes, who joins the Red Wings as a strength and conditioning coach.
Watkins, 36, receives his first managerial post with the Twins. He's in his seventh season coaching in the organization.
Smith, 42, was hired to be Minnesota's first-base coach in December to replace Butch Davis. He had managed or coached at various levels in the Twins' Minor League system for the past 12 seasons.