Turley set for start in long-awaited MLB debut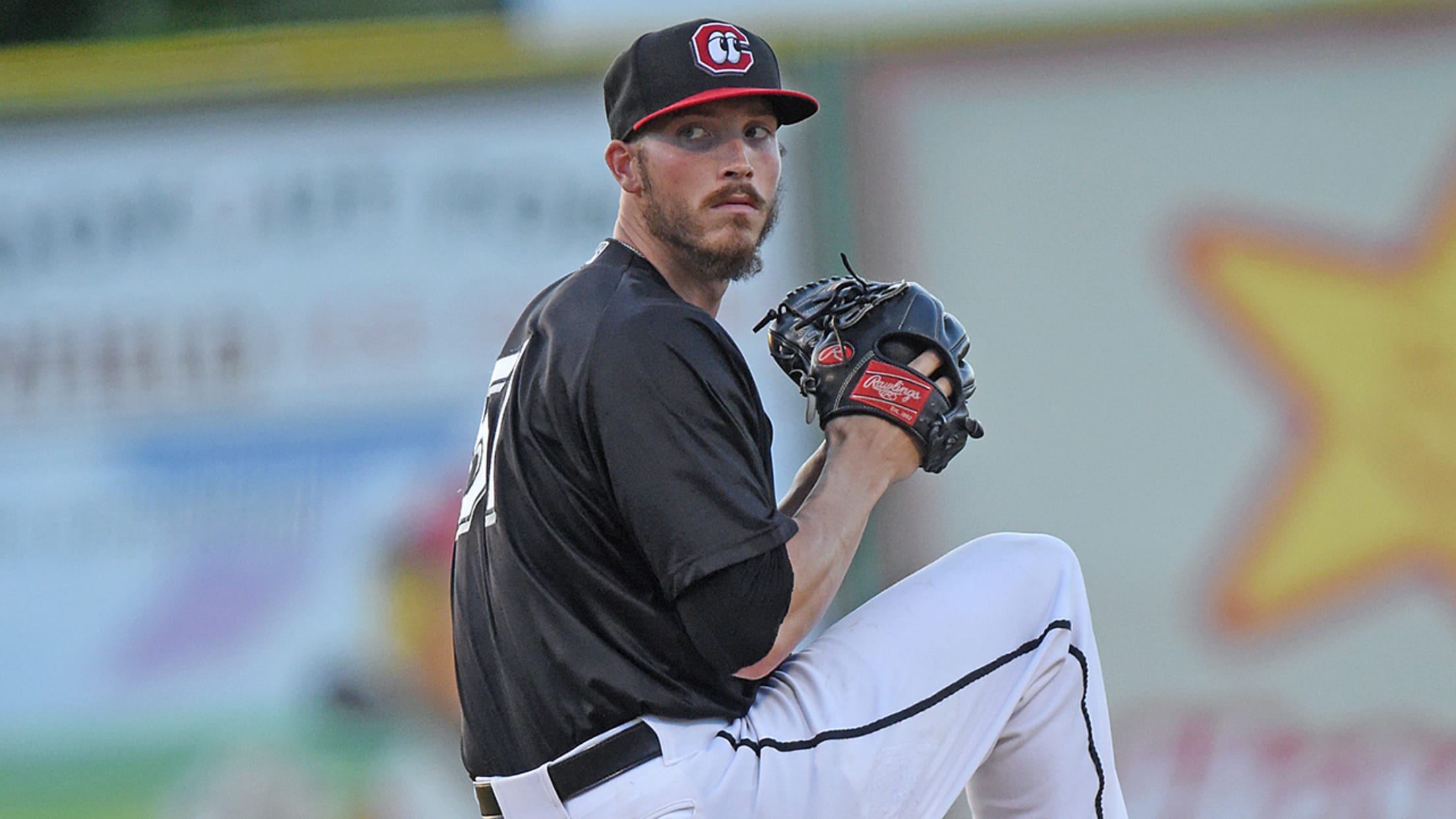 Nik Turley was drafted by the Yankees in the 50th round of the 2008 Draft. (MiLB)
SAN FRANCISCO -- After 10 seasons in the Minor Leagues, including a stint in the independent Atlantic League last year, left-hander Nik Turley will finally realize his dream and make his first Major League start for the Twins on Sunday against the Giants.The Twins needed a fifth starter with lefty
SAN FRANCISCO -- After 10 seasons in the Minor Leagues, including a stint in the independent Atlantic League last year, left-hander Nik Turley will finally realize his dream and make his first Major League start for the Twins on Sunday against the Giants.
The Twins needed a fifth starter with lefty Hector Santiago on the 10-day disabled list with left shoulder soreness, and they turned to Turley, who was signed to a Minor League deal before the season and excelled at Double-A Chattanooga and Triple-A Rochester. After Saturday's 3-2 victory over the Giants, the Twins optioned left-hander Randy Rosario to Rochester but still need to make another roster move Sunday for Turley to be added to the 40-man roster.
"The journey has been a long one, it feels like," said Turley, who was at AT&T Park on Saturday. "It's been pretty bumpy, too. But it's special. Everything about it. I wouldn't change too much about it. I always believed in myself. And I always had people believing in me, like my family and my wife."
Turley's long road to the Majors began when he was selected by the Yankees in the 50th round of the 2008 Draft, as the third-to-last selection of the Draft in a round that doesn't even exist anymore. Turley pitched well enough in the low Minors that he was added to the Yankees' 40-man roster after the 2012 season that saw him win the organization's Minor League Pitcher of the Year honors.
Turley reached as high as Triple-A with the Yankees, but was released early in the 2014 season after experiencing arm tightness. He joined the Giants and Red Sox on Minor League deals over the next two seasons, but spent most of '16 with the independent Somerset Patriots. He pitched well enough that the Twins signed him to a Minor League deal before this season to add to their depth, and he exceeded expectations and now is in the mix in Minnesota's rotation.
"I think everybody around the game loves those stories when they come up," Twins manager Paul Molitor said. "For a guy to be drafted in a round that's not existent and find his way with a couple clubs, including 40-man stints, and then have to go through independent ball, it was a good find for us, obviously."
Turley had a 0.37 ERA with 45 strikeouts in 24 1/3 innings at Chattanooga and a 3.49 ERA with 39 strikeouts in 28 1/3 innings at Rochester this season. He was dominant last time out, striking out 15 batters in six scoreless innings against Scranton/Wilkes-Barre.
"I wouldn't call myself unhittable," Turley said with a laugh. "I've just been staying aggressive and staying within myself. Just being aggressive in the zone and keeping it simple. I changed a couple grips here and there, but it's the same stuff."