Can Twins sluggers exceed expectations?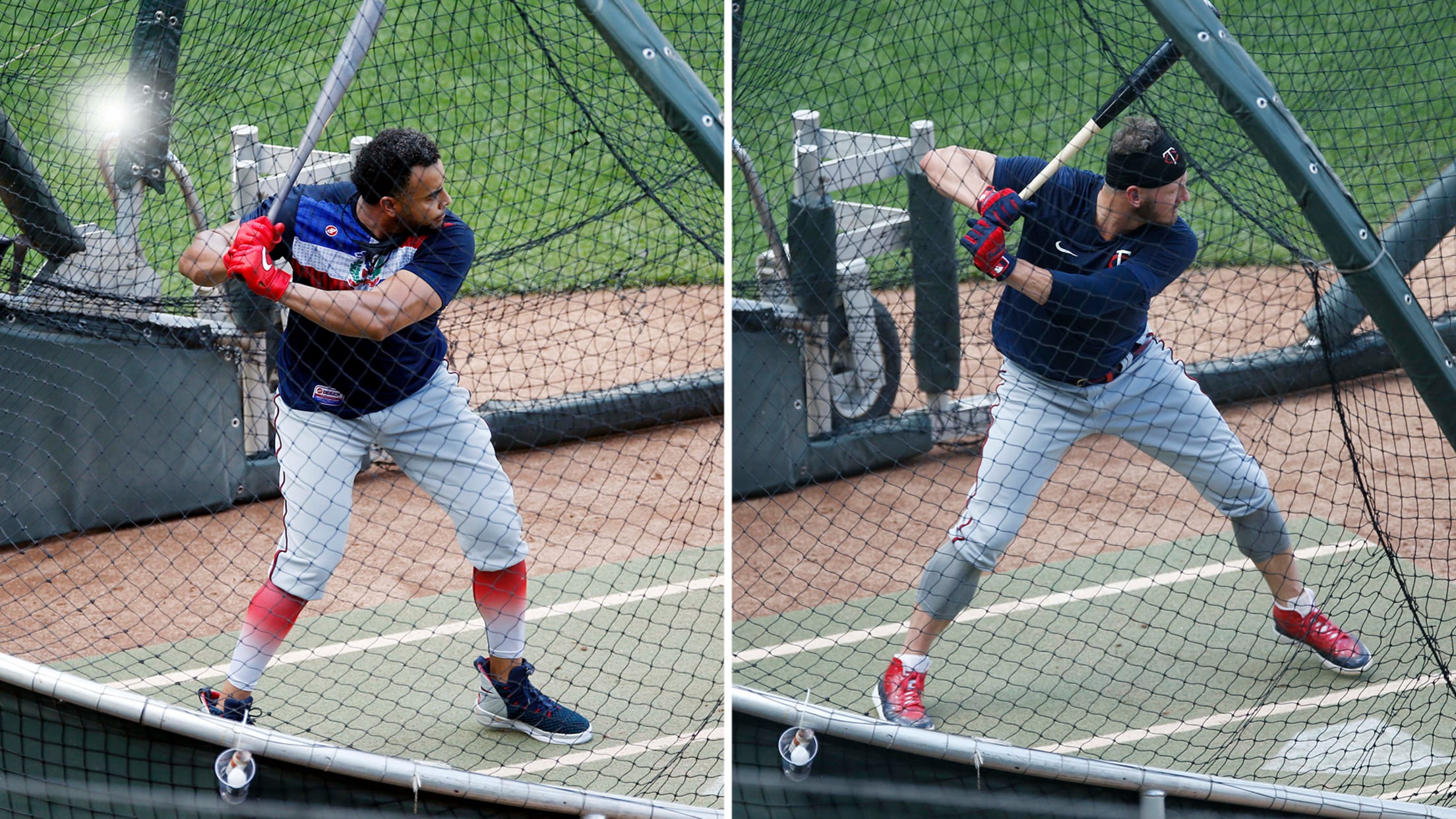 MINNEAPOLIS -- When Summer Camp started up at Target Field last week, the Twins split their batters up into groups of three for many of their batting-practice sessions. There was no need to look up to know when one of those groups was taking its hacks -- the sounds of
MINNEAPOLIS -- When Summer Camp started up at Target Field last week, the Twins split their batters up into groups of three for many of their batting-practice sessions. There was no need to look up to know when one of those groups was taking its hacks -- the sounds of ball meeting bat are just different when Nelson Cruz and Josh Donaldson are hitting back-to-back.
As the pair of sluggers pummeled toss after toss into Target Field's expansive left-field upper deck, the distant clangs of baseball meeting plastic chair served as a loud reminder that, right, Donaldson is also a member of the Twins now.
Keep in mind that the Twins' lineup already set a Major League record with 307 homers last season. And on paper, at least, this group of hitters should be even better. Almost every major piece of last year's lineup is back, with C.J. Cron replaced by Donaldson and Jonathan Schoop gone in favor of a full season of Luis Arraez. In a 162-game season, the Twins would likely have seen more time from both Miguel Sanó (105 games in 2019) and Mitch Garver (93 games).
If this season had started in March, this offense might well have been poised for another run at the record books. That's no longer an option, but the Twins will have to hope that all that firepower can sync up for 60 games to dominate opposing teams all the same.
"I mean, I think we were maxed out last year offensively," Max Kepler said. "And then we added guys like Donaldson and now the sky's the limit. I think we can go out there, I know we have a two-month season, but I think if we had a chance to play a full season, we'd break the record we set last year. Because offensively, power-wise, I mean, I couldn't have imagined a team before I stepped into this one, with more power. I don't think there is."
Touch 'em all @BringerOfRain20! #SummerCamp | #MNTwins pic.twitter.com/pCPrPK9mnZ

— Minnesota Twins (@Twins) July 10, 2020
Considering that last season's Twins established new club records for runs (939), extra-base hits (648), total bases (2,832), slugging percentage (.494), homers (307) and RBIs (906), there's an argument to be made that this could be the best offensive group ever assembled in Minneapolis. There might have been a rather narrow window for that peak potential, though, with an eye toward the impending free agency of both Cruz and Marwin González following the 2020 season.
• Twins' impending free agents face uncertain year
According to revised 2020 projections from Steamer, the Twins are poised to hit 93 homers over the course of the shortened season, led by 14 blasts from the 40-year-old Cruz. (That would put them on pace for roughly 251 team homers in a full 162-game season.) They are projected to score 5.31 runs per game, third in baseball behind the Dodgers and Astros.
"I know on paper we look better than last year, but at the end of the day, you have to go out there and perform," Cruz said. "It doesn't matter how good you look on paper. You have to go out there and do your job and especially be healthy."
With all that said, there's no way yet to tell how that talent level will translate to on-field success over a 60-game season. Every hitter asked thus far has talked about the importance of consistency, since slumps will encompass a relatively larger proportion of the season. Cruz likened the situation to that in the Dominican Winter League, where the season begins with a 50-game round robin and the tolerance for slumps is thus low.
Not even last season's uber-lineup was exempt from that. Recall that the 2019 Twins only had one homer through their first five games -- and seven through their first eight -- before they broke out on April 9 against, of all pitchers, Jacob deGrom.
With that in consideration -- not to mention health -- there is sure to be an unavoidable amount of luck and variance that will impact each club's results this season. With that said, the Twins have likely put themselves in as good a position as possible to mitigate those effects with production from every spot in the order.
"Last year, very talented group," manager Rocco Baldelli said. "This year, very talented group. We added a recent MVP to our lineup, a tremendous offensive player. I wouldn't be surprised by anything I see from our group. We certainly wouldn't want to place any sort of ceiling on the roster and position players we're running out there. I think we could be pleasantly surprised, even though our expectations are already way up there."
Needless to say, expectations are high given the caliber of not only the offense, but also of the entire team that executive vice president and chief baseball officer Derek Falvey and general manager Thad Levine have put together -- shortened season or not.
"Donaldson was a big piece, he's an MVP," González said. "Everybody knows what he is capable to do at home plate. Also, he plays a good defense, too. We're all happy. We got [Kenta] Maeda. We have a really competitive team to win the whole thing if we can get there. We've got to make the playoffs first, that's the first goal. Win the first playoff series and go from there. Game by game, I think we have a good chance. It's a really good team."