May to seek second opinion on ligament tear
Right-hander likely to undergo Tommy John surgery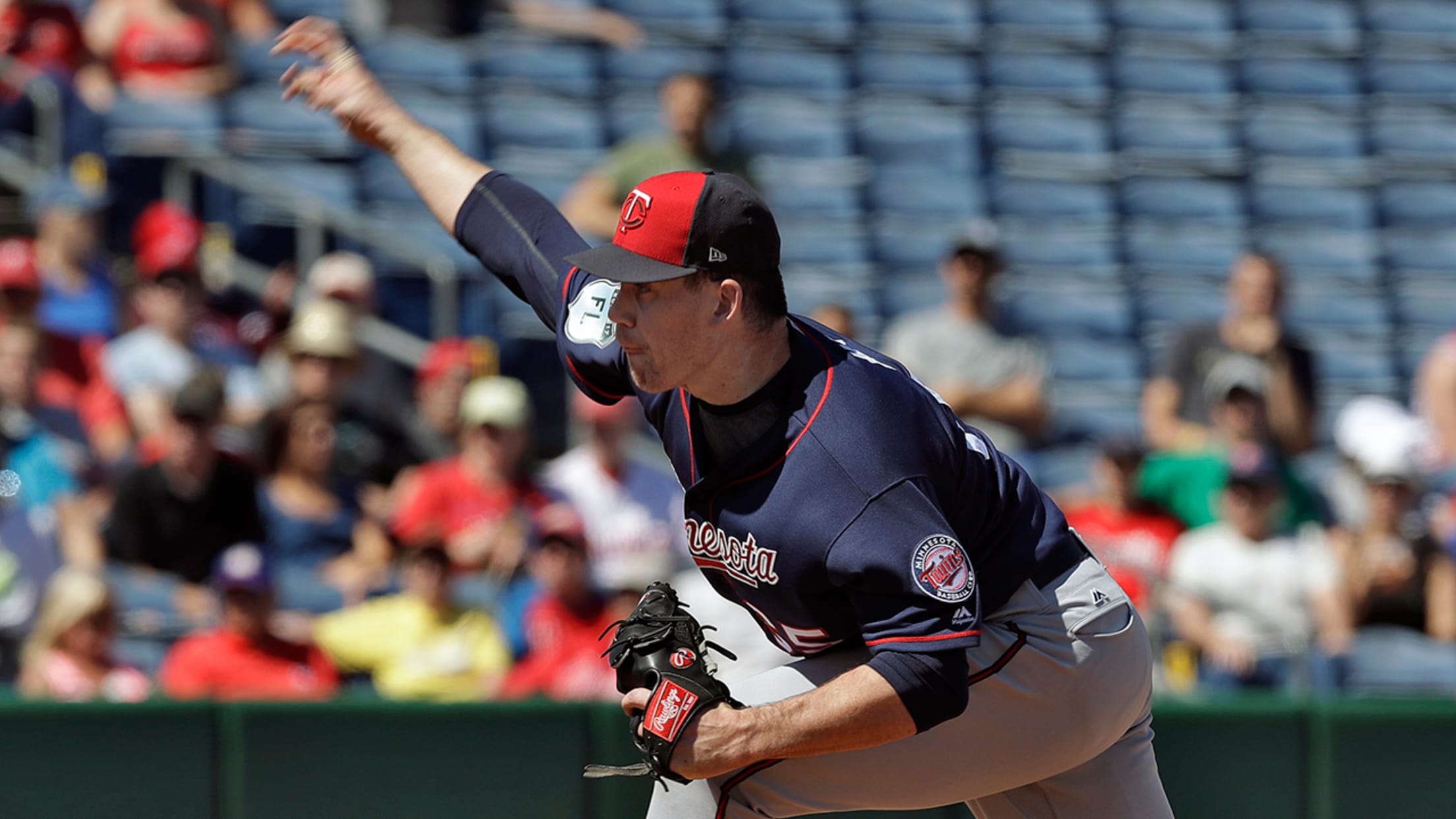 Trevor May is seeking a second opinion from the Rangers' team physician on a torn ligament. (AP)
FORT MYERS, Fla. -- Twins right-hander Trevor May, who was diagnosed with a torn ulnar collateral ligament on March 11, will seek a second opinion from Dr. Keith Meister on Tuesday, per general manager Thad Levine.May suffered the injury while throwing a curveball in an exhibition game against Team USA's
FORT MYERS, Fla. -- Twins right-hander Trevor May, who was diagnosed with a torn ulnar collateral ligament on March 11, will seek a second opinion from Dr. Keith Meister on Tuesday, per general manager Thad Levine.
May suffered the injury while throwing a curveball in an exhibition game against Team USA's Andrew McCutchen on March 8, and the diagnosis was announced three days later by Levine and May. But May will seek a second opinion from Meister, who has been the Rangers' team physician since 2004.
May, who was the frontrunner for the fifth spot in the rotation, remains likely to undergo season-ending Tommy John surgery, but he wants to see if there are alternatives, as other pitchers such as Masahiro Tanaka and Garrett Richards have avoided the surgery with platelet-rich plasma injections and stem-cell injections.
• Spring Training: Info | Tickets | Schedule | Gear
May, though, is believed to have a full tear of the ligament, which would require surgery. It's generally a 12-month rehab process, so the earlier May undergoes the operation, the more likely he would be available for Opening Day 2018.
Worth noting
• Left fielder Eddie Rosario went 0-for-2 with a walk and an RBI sacrifice fly in Team Puerto Rico's 6-5 win over Team USA on Friday night at the World Baseball Classic. Puerto Rico, which also has Twins Jose Berrios, Hector Santiago and Kennys Vargas on its roster, advanced to the semifinals with the win.
• Right-hander Ervin Santana is set to make his Classic debut on Saturday night in a must-win game for both Team Dominican Republic and Team USA, as the winner advances to the semifinals.
• MLB Network held their "30 Clubs in 30 Days" visit at Twins camp on Saturday, interviewing players such as James Dozier and manager Paul Molitor.
• Twins right fielder Max Kepler exited Saturday's game against the Red Sox with an abrasion on his left pinkie when he slid into third base in the first inning. X-rays came back negative, and he's day-to-day.