Injury updates: Liriano, Zimmermann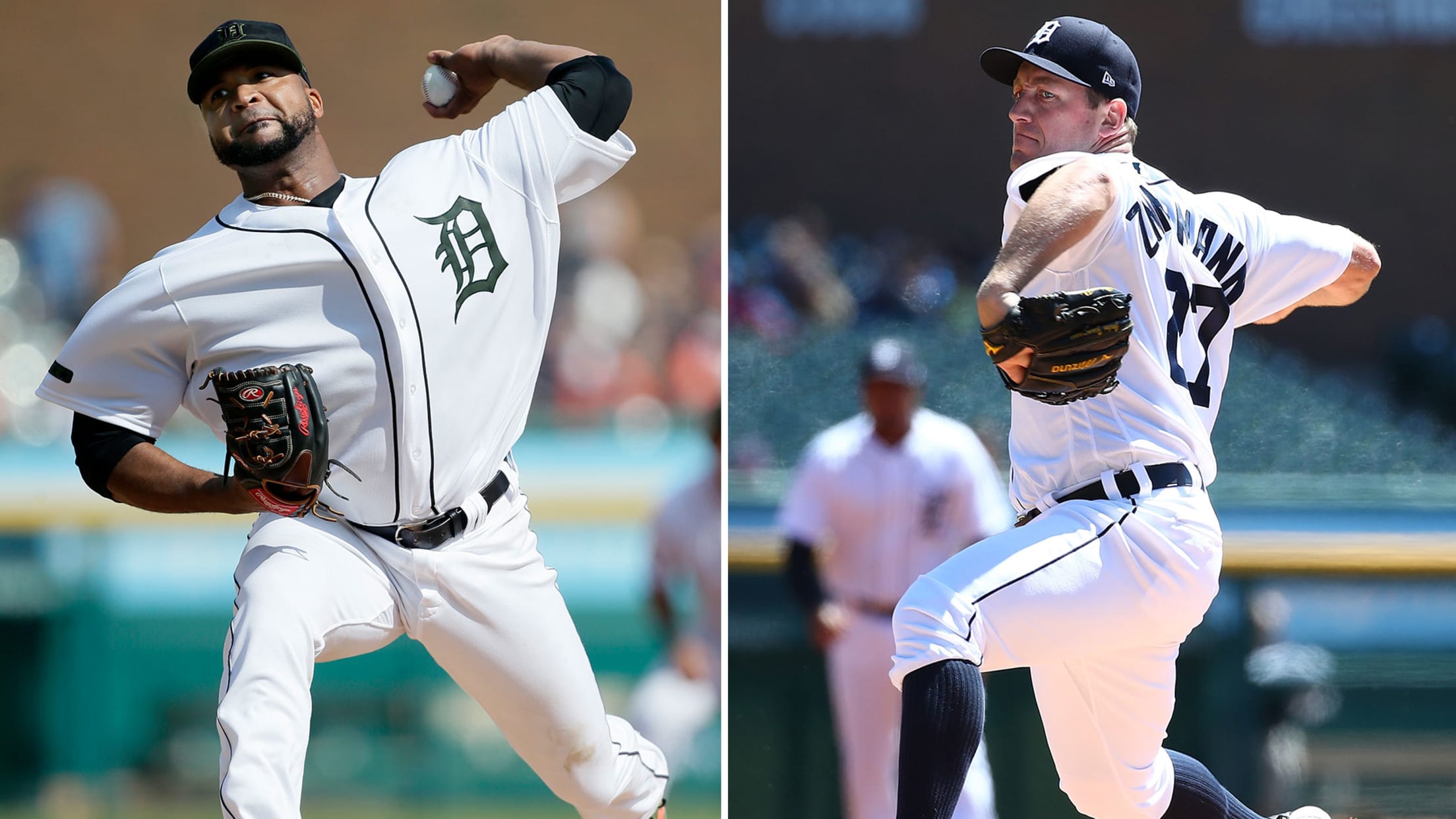 DETROIT -- In searching for positive signs on the injury front before beginning a three-game series with the Twins on Tuesday at Comerica Park, the Tigers didn't need to look far. Francisco Liriano threw a simulated game Tuesday afternoon, and Jordan Zimmermann had a successful rehab outing on Monday at
DETROIT -- In searching for positive signs on the injury front before beginning a three-game series with the Twins on Tuesday at Comerica Park, the Tigers didn't need to look far. Francisco Liriano threw a simulated game Tuesday afternoon, and Jordan Zimmermann had a successful rehab outing on Monday at Class A West Michigan.
Liriano (3-2, 3.90 ERA) has been on the 10-day disabled list since May 29 with a right hamstring strain. He and manager Ron Gardenhire saw positive signs during his simulated game.
"The ball was really coming out of his hand and diving and darting," said Gardenhire. "Now we'll get him probably into a rehab start and get him back here in a couple weeks."
Liriano said his next step will be a rehab start in Toledo on Sunday, where he hopes to throw 75-80 pitches.
"Everything feels normal," said Liriano. "Nothing hurts. It's a good day for me."
Zimmermann went through 5 1/3 innings Monday night in his start at West Michigan. He gave up seven hits and one run, while striking out six.
"Zimmermann did fine, threw the ball well," said Gardenhire. "Had to use his pitches, which was a good thing. He was throwing a lot of fastballs early and they were taking whacks at it. He started spinning it, which he needed to do, using all his pitches. He did that very good."
Gardenhire said Zimmermann will likely return to the rotation in about a week.
If Zimmermann and Liriano stay on track for their respective returns -- and everyone else stays healthy -- it means Detroit will have a stable five-man rotation, something that has been very elusive for the Tigers this season.
"We're getting healthier with those guys," said Gardenhire. "Getting our big boys back, and that's good."
Tyler Fenwick is a reporter for MLB.com based in Detroit.