Nuno limited to bullpen for Classic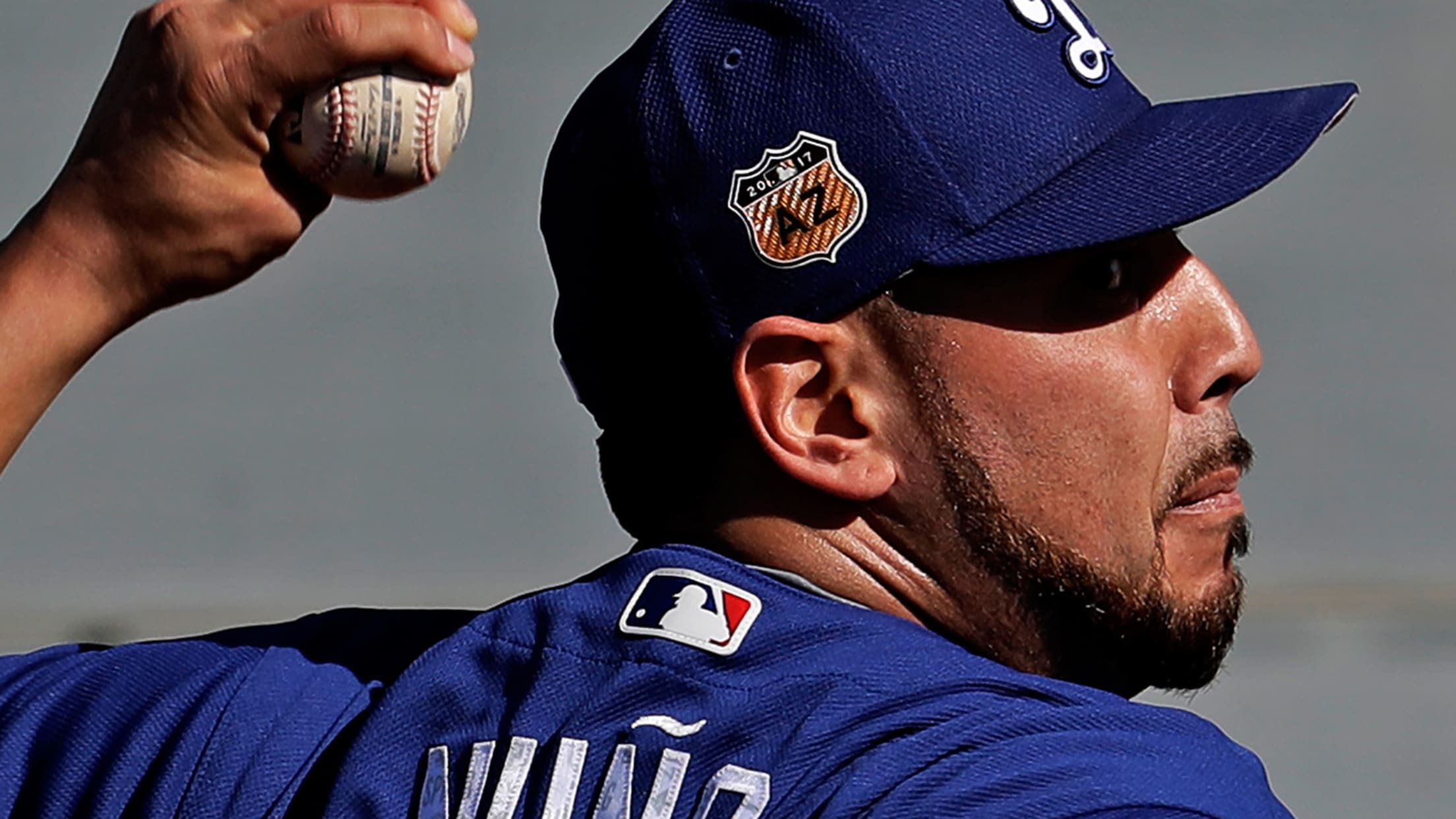 Vidal Nuno, acquired by the O's in a trade with the Dodgers, will only pitch in relief at the World Baseball Classic. (AP)
SARASOTA, Fla. -- Left-hander Vidal Nuno will be limited to relief work while pitching for Team Mexico in the World Baseball Classic, Orioles manager Buck Showalter said Thursday morning.Nuno, acquired on Feb. 19 as part of a three-team trade with the Dodgers and Mariners, was 1-1 with a 3.53 ERA
SARASOTA, Fla. -- Left-hander Vidal Nuno will be limited to relief work while pitching for Team Mexico in the World Baseball Classic, Orioles manager Buck Showalter said Thursday morning.
Nuno, acquired on Feb. 19 as part of a three-team trade with the Dodgers and Mariners, was 1-1 with a 3.53 ERA in 55 appearances, including one start, for Seattle in 2016. Over four Major League seasons, Nuno has made 126 appearances, including 42 starts.
Showalter was concerned about Nuno working as a starter in the Classic.
:: 2017 World Baseball Classic ::
"We talked to him. He's a smart guy," Showalter said. "He said, 'Hey, my priority's here with the Orioles and I know, looking at the tea leaves, where my opportunity's going to be.'"
Pitchers are limited to 65 pitches per game in the Classic. Nuno has made just one Grapefruit League appearance this spring, going two innings.
"The problem with the 65 pitches, it could happen in five innings, it could happen in four innings. And that's too much," Showalter said. "I know that [Team Mexico] had a starting pitcher pull out on them. ... We're trying to help in any way we can."
The World Baseball Classic runs from March 6-22. In the U.S., games will air live exclusively in English on MLB Network and on an authenticated basis via MLBNetwork.com/watch, while ESPN Deportes and WatchESPN will provide the exclusive Spanish-language coverage. MLB.TV Premium subscribers in the U.S. will have access to watch every tournament game live on any of the streaming service's 400-plus supported devices. Internationally, the tournament will be distributed across all forms of television, internet, mobile and radio in territories excluding the U.S., Puerto Rico and Japan. Get tickets for games at Marlins Park, Tokyo Dome, Gocheok Sky Dome in Seoul, Estadio Charros de Jalisco in Mexico, Petco Park, as well as the Championship Round at Dodger Stadium, while complete coverage -- including schedules, video, stats and gear -- is available at WorldBaseballClassic.com.
Maureen Mullen is a contributor to MLB.com.