Vladdy Jr. (knee) scratched; Bichette shut down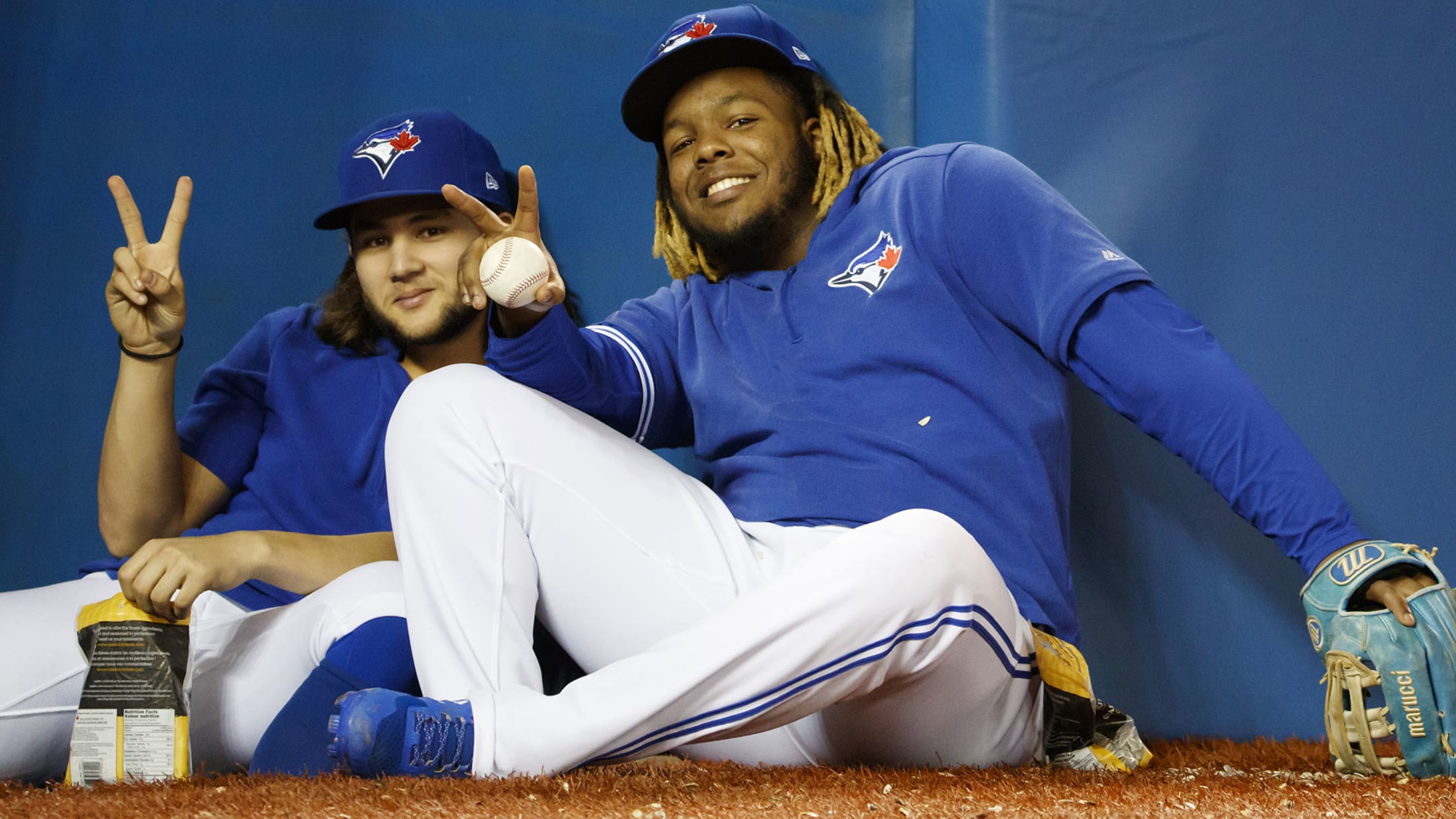 TORONTO -- Vladimir Guerrero Jr. was a late scratch from the Blue Jays' lineup on Saturday afternoon against the Rays at Rogers Centre with right knee soreness, the team announced. In August, Guerrero left a game with discomfort in his other (left) knee, but he missed just one game. Manager
TORONTO -- Vladimir Guerrero Jr. was a late scratch from the Blue Jays' lineup on Saturday afternoon against the Rays at Rogers Centre with right knee soreness, the team announced.
In August, Guerrero left a game with discomfort in his other (left) knee, but he missed just one game. Manager Charlie Montoya described Guerrero's current issue as being "day to day," so the club will reevaluate him on Sunday to see if he'll be available for the season finale.
"He felt it yesterday when he went around second base, so we scratched him," Montoyo said.
Guerrero has dealt with his fair share of bumps and bruises this season, stretching back to an oblique strain in Spring Training. Last week, Guerrero addressed his offseason training plan, which he plans to alter this winter after experiencing the grind of a full Major League season for the first time.
"I'm going to change the entire program, the plan, because I understand now after being here that you've got to maintain all the strength for me to play 162 games," Guerrero said. "Right now, for example, I don't feel 100 percent. I'm a little bit tired right now, and based on that, I'm not going to change my routine that I did before -- I'm just going to add the weight program plan. I'm going to do all that to come back to Spring Training strong, with added strength, because I want to play 162 games."
Through 123 games this season, Guerrero is hitting .272 with 15 home runs, 69 RBIs and an OPS of .772.
In other injury news, shortstop Bo Bichette has been shut down for the remaining two games after he suffered a concussion on Sept. 19 in Baltimore. A source confirmed the original report of TSN's Scott Mitchell. Bichette has made progress recently, but he has not fully completed MLB's concussion protocol.
Bichette was running sprints in the outfield prior to Saturday's game, but the plan throughout has been to exercise extreme caution given the nature of the injury and its timing.
As a rookie, Bichette quickly commanded the spotlight. The 21-year-old appeared in just 46 games, but he hit .311 with 11 home runs, 18 doubles and a .930 OPS. Manager Charlie Montoyo has been quick to praise his defense, too, which was a question mark when Bichette was a prospect.
Bichette will have a full offseason once he is cleared to resume all activities without restriction.