Boggs: Bobblehead night reception 'awesome'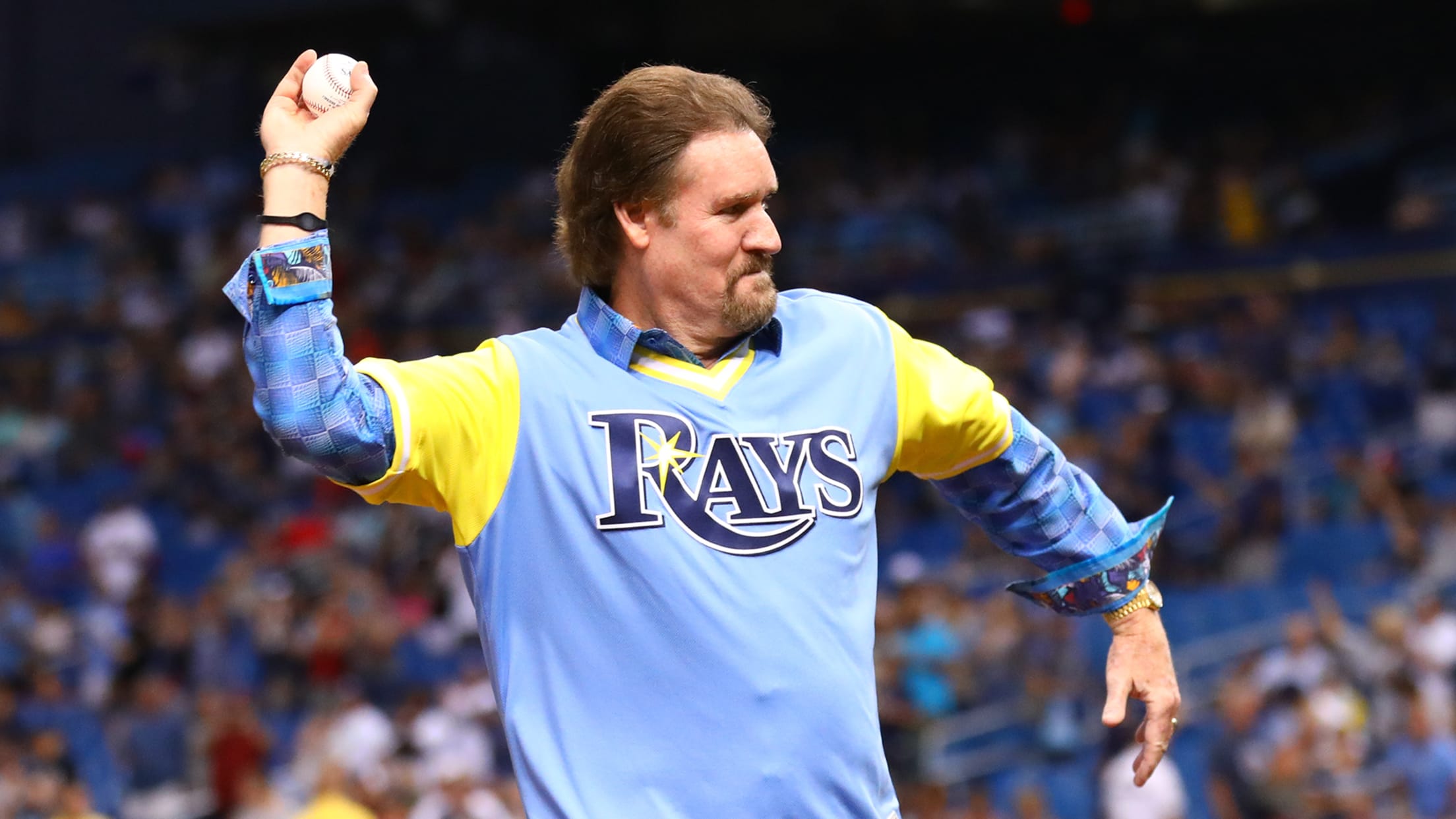 ST. PETERSBURG -- Wade Boggs' bobblehead night saw him throw out the first pitch at Tropicana Field to the applause of the Saturday night crowd -- many of whom had stood in a lengthy line to get the Hall of Famer's autograph prior to the Rays' game against the Red
ST. PETERSBURG -- Wade Boggs' bobblehead night saw him throw out the first pitch at Tropicana Field to the applause of the Saturday night crowd -- many of whom had stood in a lengthy line to get the Hall of Famer's autograph prior to the Rays' game against the Red Sox.
:: Players' Weekend presented by Valspar Stain ::
Wearing a jersey following the Players' Weekend theme, Boggs' jersey read "Chickenman 3000" -- combining his penchant for eating chicken every day with the fact he had more than 3,000 hits during his storied career.
• Shop Rays Players' Weekend gear
Boggs said he was "taking care of grandbabies" Saturday, as six grandchildren accompanied him to the game.
He called his reception by Saturday night's crowd "awesome."
"They haven't forgotten about me," Boggs said. "That's a good thing after 20 years."
Boggs looked trim, noting that he weighs 204 pounds, right around his weight during his playing days.
"I'm getting ready for a moose hunt in September in Quebec," Boggs said. "So I have to be backpack savvy, ready to carry out 1,000 pounds of moose."
Bill Chastain has covered the Rays for MLB.com since 2004.