Friars eager to see how Lockett fares in Majors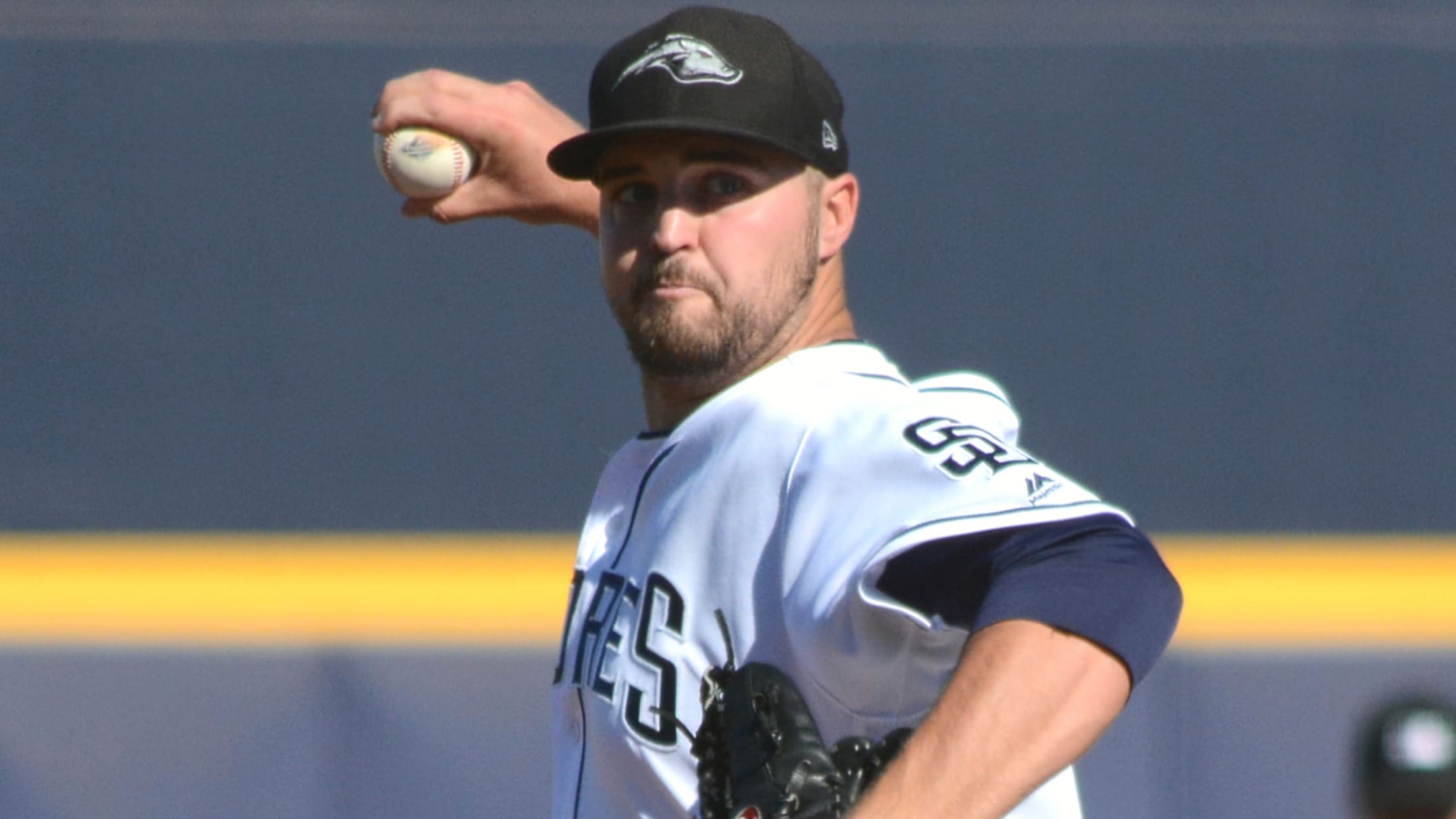 SAN DIEGO -- The Padres have filled their rotation vacancy. Walker Lockett will get the ball Friday for his Major League debut when San Diego opens a three-game series against the Reds at Petco Park.It's unclear how long Lockett will remain in the rotation. That depends, in part, on how
SAN DIEGO -- The Padres have filled their rotation vacancy. Walker Lockett will get the ball Friday for his Major League debut when San Diego opens a three-game series against the Reds at Petco Park.
It's unclear how long Lockett will remain in the rotation. That depends, in part, on how well he pitches. The Padres will make a corresponding move ahead of Friday's game.
"This is the time to start taking looks at guys," Padres manager Andy Green said. "He's got the opportunity to come up here, establish himself and throw the ball well and possibly earn another shot."
Lockett fills the rotation spot left vacant by rookie Joey Lucchesi, who has missed two weeks with a right hip strain. To avoid Lucchesi's turn, the Padres worked around an off-day and used a bullpen day.
Now, however, it appears likely Lucchesi will need a rehab appearance before he comes back. That could clear a path for Lockett to make another start Wednesday against the Braves.
In 10 starts for Triple-A El Paso this season, Lockett compiled a 5.31 ERA with 50 strikeouts in 59 1/3 innings. He has posted a 4.14 ERA in parts of seven Minor League seasons.
Long-relief options Bryan Mitchell and Robbie Erlin were candidates to start, as well, but both have struggled mightily as starting pitchers this season.
"[Erlin] has been so good out of the bullpen, and he's been so valuable in saving arms, preserving guys," Green said. "We like him in that role. In Mitchell's case, we told him when he went down there that you earn your right back to the rotation, and that hasn't happened yet. There's no other way around that."
Lockett's Minors numbers have been poor, too, albeit in mostly hitter-friendly environments. Still, the timing was just right. Triple-A right-handers Luis Perdomo, Brett Kennedy and Kyle Lloyd are all on the disabled list, and the Padres were hesitant to use their big league bullpen arms.
Lockett has been on the 40-man roster for a year and a half (since he was protected from the 2016 Rule 5 Draft). Friday night will be the Padres' first opportunity to see him against big league opposition.
Hedges could need cortisone injection
Padres catcher Austin Hedges played catch Thursday for the first time since last week, when his rehab stint was shut down after his elbow tendinitis flared up.
Should Hedges continue to feel soreness, he could require a cortisone injection. Green noted that tests have revealed no structural damage in Hedges' elbow, and he added that a cortisone shot could be used "to try to knock out the last bit of pain."
If Hedges doesn't require a shot, he could be set for a mid-June return. If he does, that target return date would be pushed back by a few days.
Myers on the mend
Right fielder William Myers took 20 dry swings Thursday, the first time he's swung a bat since he strained his left oblique in late April. Afterward, he said he felt no soreness or pain.
It's an encouraging sign, though Myers remains a long way from a return to the Padres. He is still at least a couple of weeks from a rehab stint, putting early July as the likeliest target.
"We're talking about somebody who's laid off all physical activity for the better part of a month now," Green said. "How quickly his body gets up to speed -- it's going to take some time."