World Baseball Classic round at Petco Park this week
Fourth international tournament underway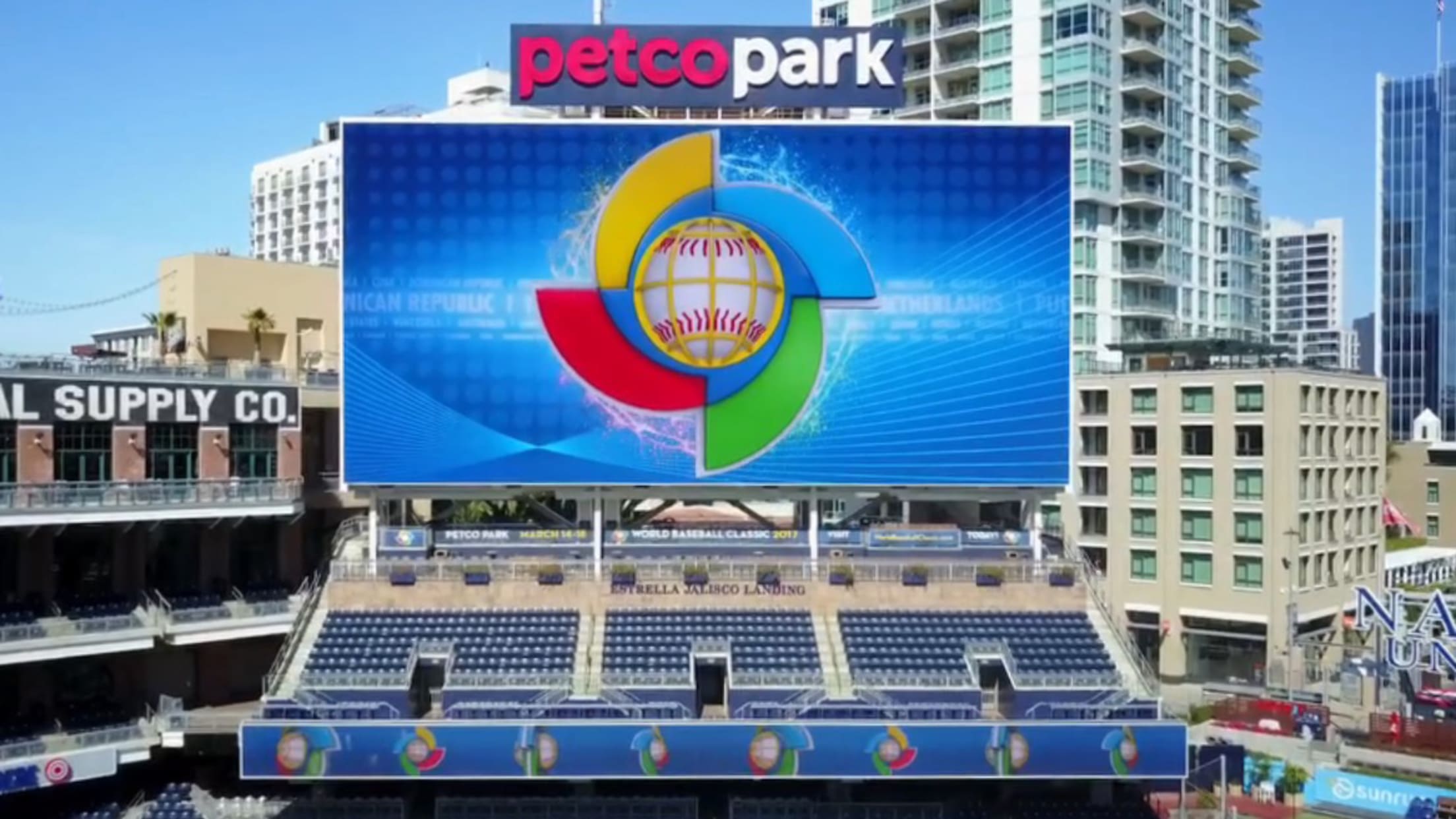 Bill Center, longtime sportswriter for U-T San Diego, is an employee of the Padres.Are you wondering about the significance of the World Baseball Classic?Well, check out the recent celebrations by Israel, Japan and the Dominican Republic as they advanced through the earlier rounds. And read about the disappointment experienced when
Bill Center, longtime sportswriter for U-T San Diego, is an employee of the Padres.
Are you wondering about the significance of the World Baseball Classic?
Well, check out the recent celebrations by Israel, Japan and the Dominican Republic as they advanced through the earlier rounds. And read about the disappointment experienced when Korea failed to advance and when Mexico was upset by Italy in Mexico.
The World Baseball Classic is very much a part of baseball.
And that part is coming to San Diego and Petco Park.
Second round games of the fourth World Baseball Classic will be played at Petco Park from March 14-18 with a possible tiebreaker game on March 19.
San Diego will host up to seven games in six days involving the top two teams from Pools C (United States and the Dominican Republic) and D (Puerto Rico and Venezuela).
The second round games at Petco Park begin Tuesday, March 14 with pool winners Dominican Republic and Puerto Rico playing at 6 p.m. PT. The United States debuts Wednesday, March 15 against Venezuela.
The United States is scheduled to play March 15, 17 and 18. There will be single games Tuesday-Friday with a day-night doubleheader Saturday. The United States and the Dominican Republic play in the second game.
If necessary, there could be a play-in game at Petco Park Sunday at 3 p.m. PT.
The Dominican Republic is the defending WBC champion. Petco Park hosted the finals of the first WBC in 2006 when Japan won the first of its two straight titles. This year's finals will be held at Dodger Stadium in Los Angeles March 20-23.
The top two teams from San Diego will advance to Dodger Stadium along with the top two teams from the other second-round series currently underway in Japan. Host Japan, Cuba, Israel and the Netherlands are playing in that series.
Petco Park is hosting much more than the World Baseball Classic, however.
Fans are invited to participate in the two-day free World Festival at the World Baseball Classic. Additionally, World Baseball Classic ticket holders will have the opportunity to participate in themed pregame happy hours and "KidsFest," a family-friendly day highlighted by a "PLAY BALL" Youth Baseball Challenge.
The World Festival at the WBC will be held in Park at the Park at Petco Park and will be open to the public prior to games on Thursday, March 16 and Friday, March 17. The Festival will feature food offerings from seven of the original participating World Baseball Classic countries, including poutine (Canada), fried rice bowl (China), Cubano sandwiches (Cuba), spicy Italian sausages (Italy), hummus plate (Israel), yakisoba noodle bowl (Japan) and street tacos (Mexico).
There will also be country-specific entertainment, such as Lion Dancers (China), Manny Cepeda Trio (Cuba), Roman Holiday (Italy), Taiko Drummers (Japan), Ballet Folklorico and Mariachi (Mexico) and a "Todo Mundo" performance representing Latin America. Other entertainment activities include flag face painting, air hockey, photo booth, MLB inflatables, soccer kick and more.
The World Festival will begin each day at 11:00 a.m. PT and end at 3:30 p.m. PT. The World Festival is free and open to the public. Neighboring businesses and convention-goers are invited to explore the World Festival and its food options for lunch.
KidsFest will be held on Saturday, March 18 and will feature a full day of youth-focused activities, including the "PLAY BALL" San Diego Youth Baseball Challenge. Four teams comprised of youth from the Boys and Girls Club of Greater San Diego, Tijuana Boys and Girls Club, the local Pony League and Military Families, will play two five-inning plastic bat & ball games at Park at the Park.
The final teams will continue on to the Championship round of the tournament for a chance to be recognized on-field during pregame ceremonies at one of the World Baseball Classic games at Petco Park. All teams will receive WBC uniforms consisting of a t-shirt and a hat. Entrance to KidsFest, as well as the postgame Laser Show following the Saturday evening game, is included in the price of admission.
In addition, there will be a Party in the Park before the March 16 game. Fans are invited to attend a pregame happy hour with live music and drink specials. Thursday is also College Night, with specially priced tickets for college students with a valid student ID at the rooftop of the Western Metal Supply Co. Building.
On Friday March 17, fans 21-and-older are invited to celebrate St. Patrick's Day by enjoying a pregame beer festival featuring beers from around the world. The event will also take place at the Park.
Both events require a game ticket to attend.
Ticket packages and single tickets for the World Baseball Classic in San Diego can be purchased at www.worldbaseballclassic.com. The full six-game package starts at $78.00 ($13 per game) and includes the possible Sunday tiebreak game. A World Baseball Classic Value Package, which includes two tickets, two hot dogs and two beverages for $39.50, is also available.
To complement the WBC experience, noisemakers and flags will be allowed into Petco Park. Permissible items include bongos/congas, buleadors, claves, cowbells, guiros, guitars, rattles and tambourines.