Classic officials address stadium incident in Mexico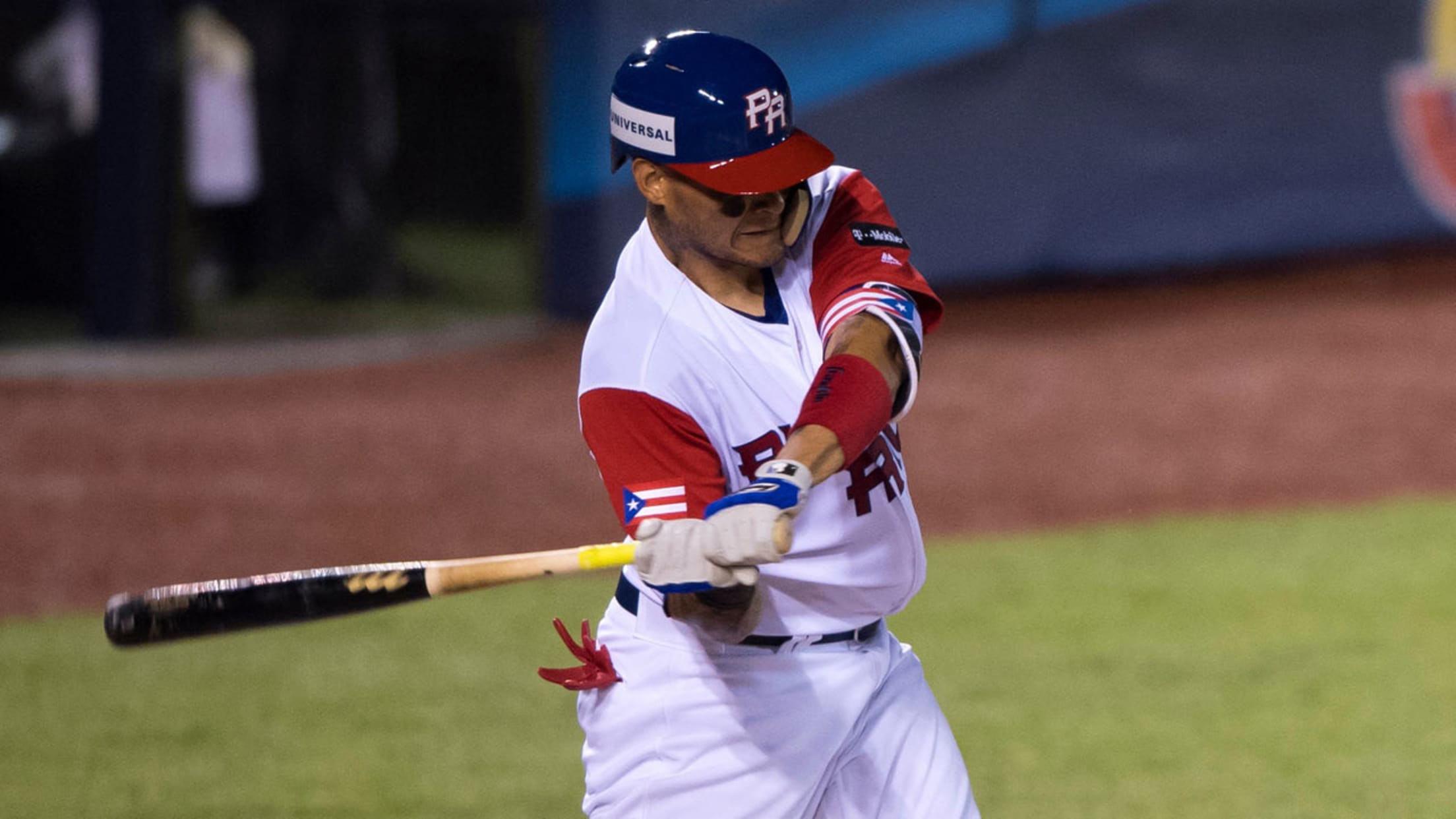 Puerto Rico's Yadier Molina expressed his concern after Saturday's incident. (MLB)
GUADALAJARA, Mexico -- A fracas in the stands between fans near the area designated for family members of Team Puerto Rico brought the entire team out of the dugout and onto the warning track in the outfield near the third-base line during Saturday's matchup between Puerto Rico and Mexico at
GUADALAJARA, Mexico -- A fracas in the stands between fans near the area designated for family members of Team Puerto Rico brought the entire team out of the dugout and onto the warning track in the outfield near the third-base line during Saturday's matchup between Puerto Rico and Mexico at Estadio de Beisbol Charros de Jalisco.
Javier Baez and Yadier Molina were among the most animated players on the field during the disruption in the top of the ninth inning. Molina expressed his displeasure with security around the team's family through social media. He also met with officials from the tournament after the game.
World Baseball Classic Inc., the joint MLB-MLBPA organization that oversees the tournament, released a statement on Sunday morning.
"During last night's game, an incident occurred at Estadio de Beisbol Charros de Jalisco between a fan and family members of Team Puerto Rico," the statement said. "Security staff responded quickly and relocated the families to a new area. Stadium security is always our main priority and we will make every effort to prevent another such situation."
:: 2017 World Baseball Classic ::
Puerto Rico's 9-5 win against Mexico on Saturday night improved the team's record to 2-0 in Pool D play. A Puerto Rico win against Italy in the first game of a doubleheader on Sunday will qualify it for the next round.
"All I heard was [manager] Edwin [Rodriguez] saying go back to the dugout," Baez said. "I thought it was my team, and when I saw the brawl was in the family section, I saw my family and everybody's family trying to separate and [trying] to be safe. Well, I got a little bit desperate, yes, because I hadn't seen what happened, but everything was under control. My family said that everything was OK."
After Saturday's game, Puerto Rico shortstop Francisco Lindor said he and his teammates were simply thinking about their families and friends in the stands. He was relieved nobody was injured.
"I know the fans of Mexico, they are good fans. But, well, the rivalry between Puerto Rico and Mexico is part of the game," Lindor said. "It's too bad that something happens like this, such a beautiful atmosphere, so big and so beautiful. But thank God nobody got hurt, and the [families] didn't get hurt, so that's a good thing."
The World Baseball Classic runs through March 22. In the U.S., games air live exclusively in English on MLB Network and on an authenticated basis via MLBNetwork.com/watch, while ESPN Deportes and WatchESPN provide the exclusive Spanish-language coverage. MLB.TV Premium subscribers in the U.S. have access to watch every tournament game live on any of the streaming service's 400-plus supported devices. The tournament is being distributed internationally across all forms of television, internet, mobile and radio in territories excluding the U.S., Puerto Rico and Japan. Get tickets for games at Marlins Park, Tokyo Dome, Estadio Charros de Jalisco in Mexico, Petco Park, as well as the Championship Round at Dodger Stadium, while complete coverage -- including schedules, video, stats and gear -- is available at WorldBaseballClassic.com.