Hawk alarm clock headlines Sox '17 promotions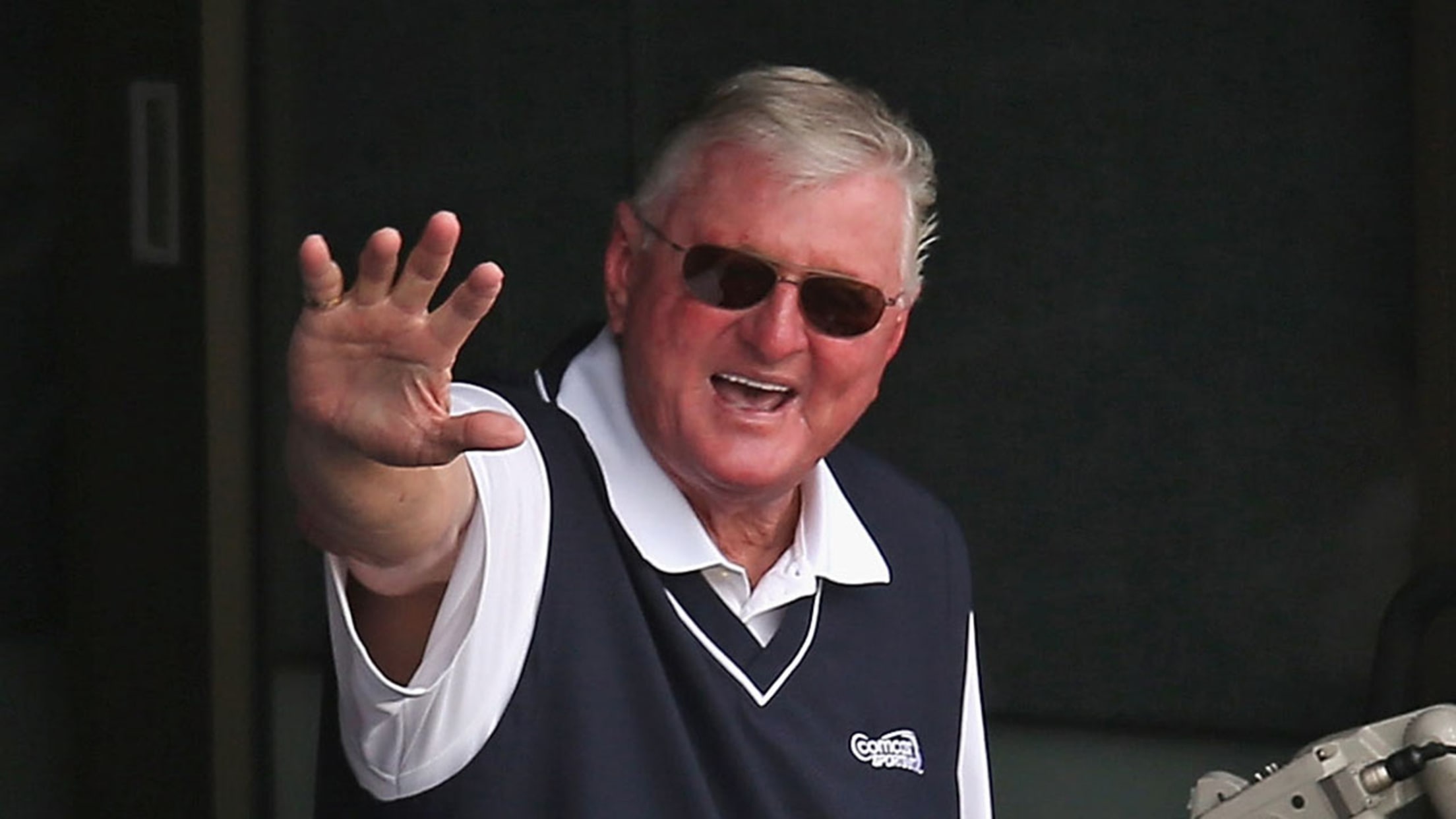 An alarm clock featuring quotes from TV voice Hawk Harrelson is among the 2017 White Sox promotions. (Getty)
CHICAGO -- It's 6 a.m. on a cold Chicago morning and it's time to get up for work or school.Your alarm goes off, but instead of hearing a buzzer or music, the following sentence reaches your ears."You can get up out of bed … Yes!!" Or maybe, "Mercy, you better
CHICAGO -- It's 6 a.m. on a cold Chicago morning and it's time to get up for work or school.
Your alarm goes off, but instead of hearing a buzzer or music, the following sentence reaches your ears.
"You can get up out of bed … Yes!!" Or maybe, "Mercy, you better get moving."
• 2017 Promotions and giveaways
Sound strange or impossible? Well thanks to the White Sox, you can wake up every morning to the words of the team's iconic television play-by-play announcer Ken "Hawk" Harrelson. The team will be giving away a Ken "Hawk" Harrelson talking alarm clock on Saturday, May 13.
A new highlight among the additional 2017 promotional items – the Hawk Harrelson talking alarm clock!

MORE: https://t.co/cGWTr9vyBD pic.twitter.com/tAkWNW5s3K

— Chicago White Sox (@whitesox) January 17, 2017
The first 20,000 fans will be able to wake up to the five-time Emmy Award winner, with fireworks at Guaranteed Rate Field to top off the night against the Padres. Fans and media alike immediately had a good time through social media upon the announcement of the Hawk alarm clock as part of the White Sox promotions schedule, which was announced on Tuesday.
Nothing would get me out of bed quicker than hearing YOU GOTTA BE BLEEPIN ME at 6:45 a.m. https://t.co/YcanAm5Vv6

— Bato (@RealMattBarbato) January 17, 2017
Sleep time is OVVVVAAAHHH https://t.co/25hHXYNRRL

— Justin Prochaska (@JustinRPro) January 17, 2017
Other promotions include a Photo Book that the first 20,000 fans will receive on Homecoming Weekend on Sat., May 27 against Detroit. There's also a White Sox cap giveaway on July 15 against the Mariners, a 1917 jersey in honor of the 100th anniversary of the White Sox 1917 World Series championship on Sat. July 29 against the Indians and a water bottle on July 30 against the Indians.
Free T-Shirt Thursday on Police & Fire Night takes place on Aug. 10 against the Astros. Theme nights feature the always popular Elvis Night on Aug. 25 against Detroit, Country Music Night on June 23 against Oakland, Christmas in July on July 28 against the Indians, Halfway to Mardi Gras on Aug. 8 against the Astros and Star Wars Night on Aug. 26 against the Tigers.