White Sox recall Ranaudo for Wednesday start
Right-hander to face Cubs; Turner moving to bullpen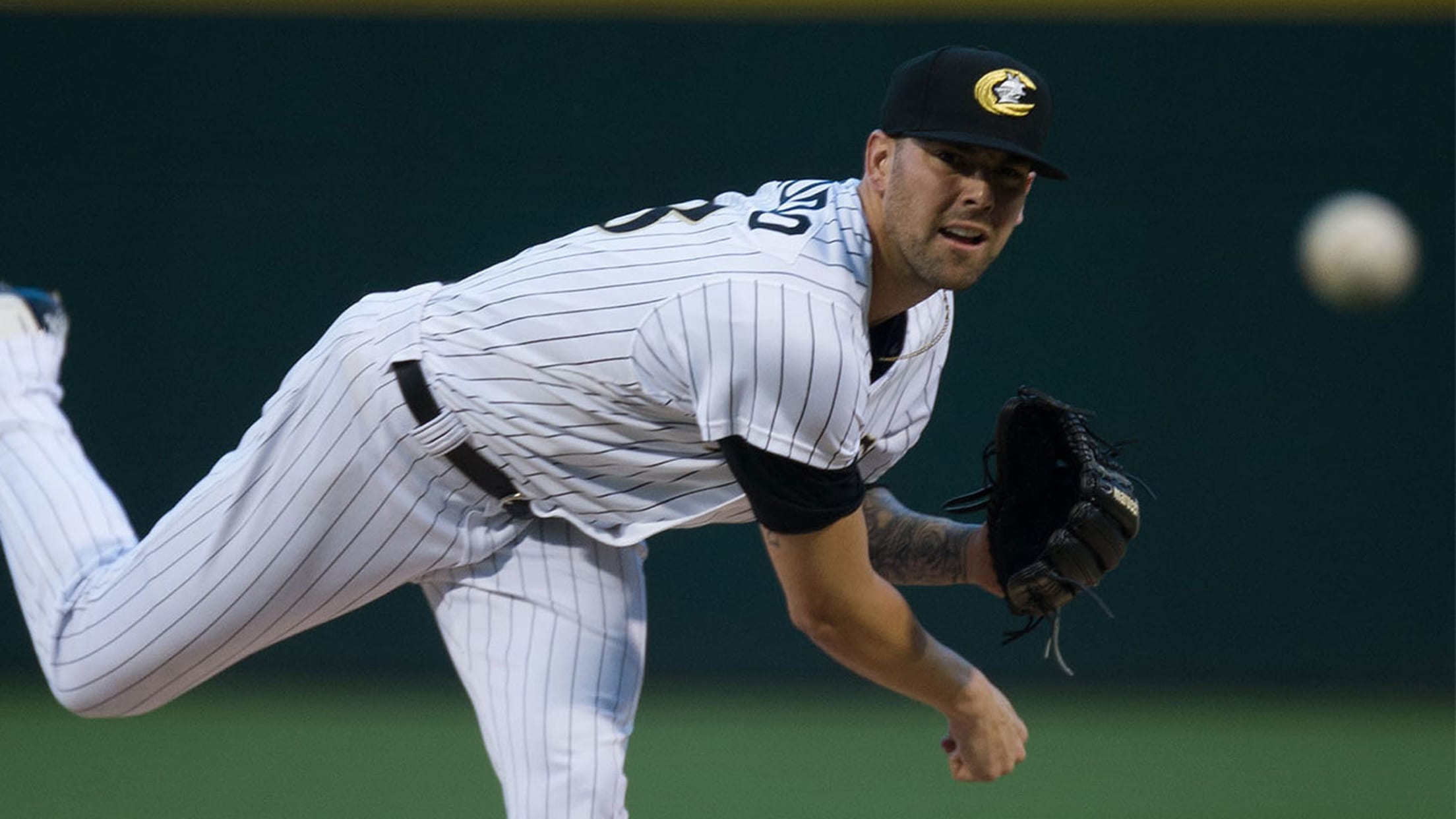 Anthony Ranaudo, acquired from the Rangers in May, had a 3.20 ERA in 13 starts for Triple-A Charlotte. (Laura Wolff/Charlotte Knights)
CHICAGO -- The White Sox made a change to their rotation, naming Anthony Ranaudo as the starter Wednesday night at Wrigley Field, replacing Jacob Turner.Ranaudo was called up from Triple-A Charlotte to take the place of Chris Sale, who was suspended for five games after Saturday's pregame incident related to
CHICAGO -- The White Sox made a change to their rotation, naming Anthony Ranaudo as the starter Wednesday night at Wrigley Field, replacing Jacob Turner.
Ranaudo was called up from Triple-A Charlotte to take the place of Chris Sale, who was suspended for five games after Saturday's pregame incident related to the 1976 throwback jerseys and his admitted "discarding" of them. Sale will return Thursday and pitch in the finale against the Cubs.
"We'll see what Anthony has got," said White Sox manager Robin Ventura, adding that Turner fits a little better in the bullpen. "[Ranaudo is] up here and is either going to be a guy in the bullpen or he's going to start a game, so you have a chance to see what he can do.
"You've seen some velocity, a good breaking pitch. It's just more of that. I think he's refined it a little bit more to be able to throw some strikes and have command. You're going to have to have it, especially if it's warm. So hopefully he's got it."
Ranaudo, 26, posted a 5-3 record with a 3.20 ERA over 13 starts for the Knights since he was acquired via trade from the Rangers on May 12.
"You have to take it day by day and stick with the same approach and trust who I am and what's got me here, and hopefully be in a position to help the team," Ranaudo said. "I'm excited definitely about these next couple of days."
Eaton talks about Seattle situation
Adam Eaton, the White Sox right fielder and player rep, discussed the team's decision to not pay their clubhouse dues or tips at the end of a three-game series in Seattle to protest a new Mariners policy where 60 percent of the dues redirect into an account managed by the team. Ken Rosenthal of FOX Sports first reported the story.
"More or less we want to give the money to the people that are doing the work in the clubhouse," Eaton said. "We don't want the front office taking money from the guy that's down there working until 1 o'clock in the morning cleaning our uniforms and cleaning our spikes.
"We treat those guys with the utmost respect. They work their butts off. When we made a decision as a team not to pay, it was because we want that clubby to get the money he deserves. The front office, they're not down there during the day, they're not doing any work, and they're receiving the funds. We don't see that as a productive practice."
Eaton said that Seattle visiting clubhouse manager Jeff Bopp will be taken care of, but the White Sox want a policy change.
"The clubbies take care of us, we take care of the clubbies. That's how it's been ran for as long as I've known it," Eaton said. "I haven't been around very long, but some of the guys of 10, 15 years say the same thing. The policy that's in place for 29 other teams, they don't have a problem.
"When we pay a clubby, and the funds are going elsewhere, we get a little skeptical. It's our choice not to pay. There's no written rule, and it's the power of the players. We hope their outlook changes."
According to the report, Mariners general manager Jerry Dipoto said the White Sox were the first team not to pay the dues this year.
"There has been some curiosity with other teams in the league, but nobody reacted the way the White Sox did," Dipoto said. "The fact that they decided to leave town without paying, clearly it's their choice. They don't have to. There's no rule that says you must."