Turner says Fernandez was 'rare combination'
White Sox pitcher fondly recalls late Marlins rotation mate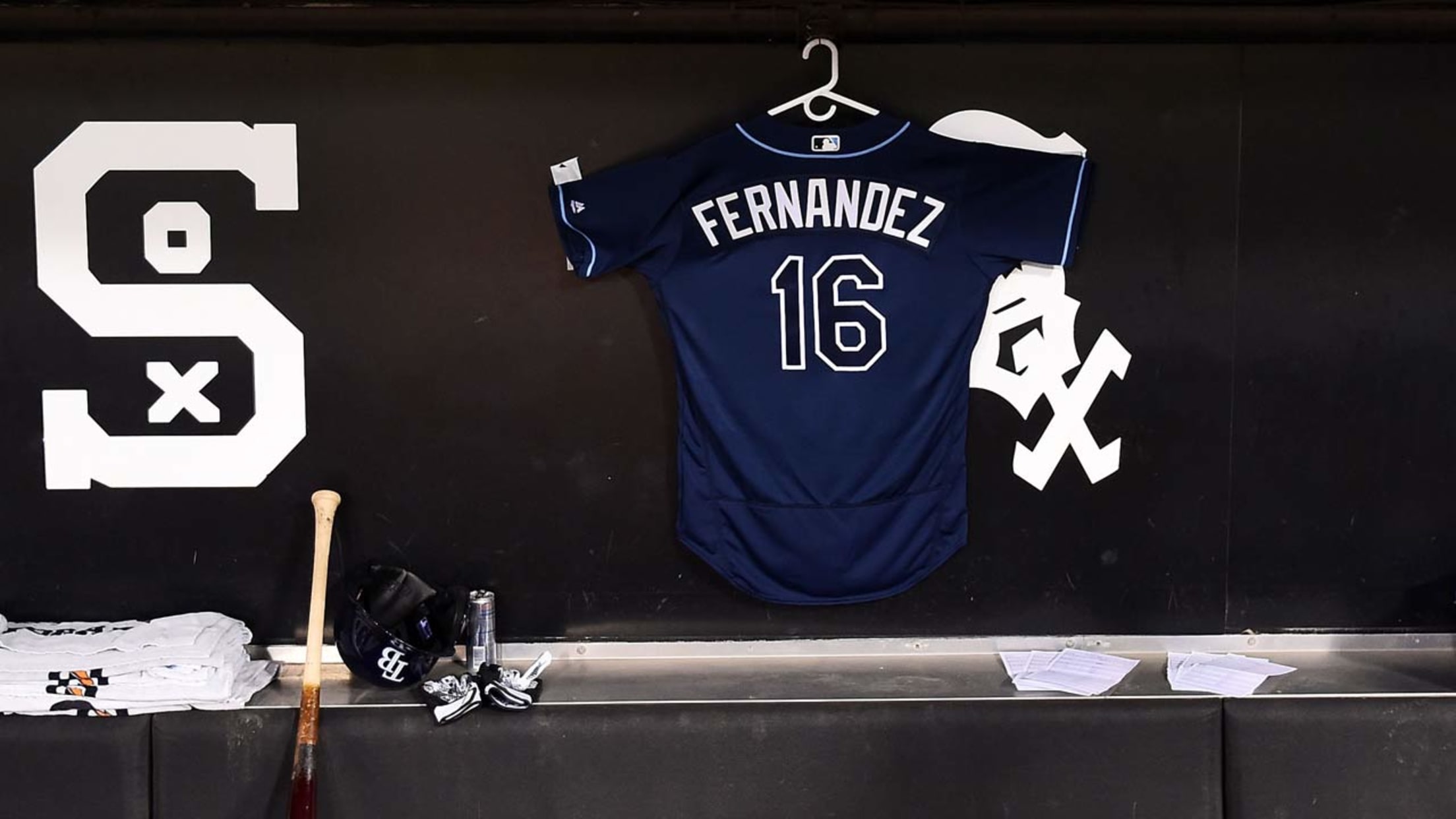 CHICAGO -- Jacob Turner has a pretty easy and extraordinarily complimentary way to describe the baseball presence that was José Fernández, his rotation mate with the Marlins in 2013 and teammate for part of '14, who tragically passed away Sunday morning in a boating accident.It would mix the energy, passion
CHICAGO -- Jacob Turner has a pretty easy and extraordinarily complimentary way to describe the baseball presence that was José Fernández, his rotation mate with the Marlins in 2013 and teammate for part of '14, who tragically passed away Sunday morning in a boating accident.
It would mix the energy, passion and pure enjoyment of a Little League player with the talent of a perennial Cy Young contender.
"Baseball is a game of a lot of clichés, but I think some of those things really apply to Jose," said the White Sox reliever of Fernandez. "You talk about competing on the mound and having fun playing baseball, there wasn't anybody who had more fun and still competed at the level that he did.
"That's such a rare combination to have. Obviously it's just sad for, first and foremost his family, his teammates, anybody who has played with him, his friends and baseball in general. Everybody sees what he is on the field, but off the field just a really great person."
:: Jose Fernandez: 1992-2016 ::
Turner made 20 starts for the Marlins in '13, which ended up being Fernandez's breakthrough National League Rookie of the Year campaign. They won back-to-back games on May 31 and June 1 of that season, with Turner throwing seven scoreless against the Mets followed by the same seven scoreless from Fernandez against New York.
Being part of the same rotation (Fernandez made 28 starts) gave Turner a look inside the competitor that was Fernandez. But the amazing, almost breathtaking tribute paid to the late hurler before, during and after the Marlins' game Monday night against the Mets showed the character and quality of the person was far greater than the immense talent.
"I don't know if there's really words to describe," Turner said. "Everything that you see as far as from his teammates, from the guys who have been there for years to the guys that were just there this last year, he's a pretty powerful guy in the locker room and a pretty powerful teammate. For them to be able to honor him in that way, it's really cool.
"You see when you go to the stadium there, it's in the middle of Little Havana. For a Cuban-born player to be the face of the franchise, for everything that he did in the offseason in Miami, it wasn't like he just did stuff that the Marlins asked him to do. He was going out of his way to help the community. And there couldn't have been a better person to do it. That's what makes it even tougher for the city of Miami as a whole.
"One of my friends texted me [Sunday], and it's one of those things that you don't really think it's real," Turner said. "It still doesn't feel real. But obviously prayers for his family, first and foremost, above anything else. It's sad."