Lopez continues to improve, goes 4 1/3 scoreless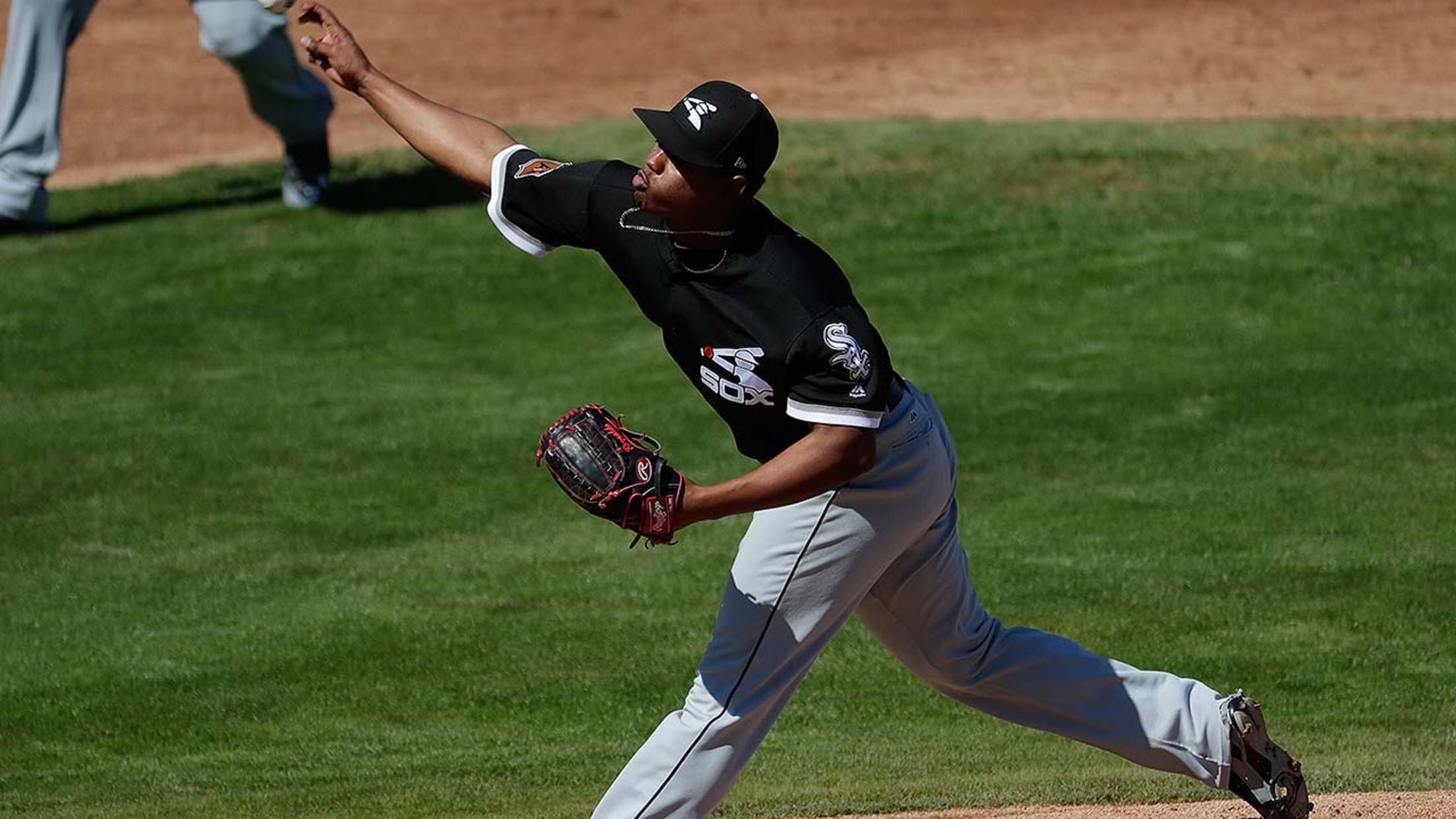 Reynaldo Lopez had four strikeouts in 4 1/3 frames, all of them finished off by a fastball. (AP)
PHOENIX, Ariz. -- Reynaldo Lopez put together a second straight strong Cactus League start for the White Sox, holding the Brewers to one hit in 4 1/3 scoreless innings on Friday. He has given up one run on four hits and two walks over his last 7 1/3 innings.The right-hander
PHOENIX, Ariz. -- Reynaldo Lopez put together a second straight strong Cactus League start for the White Sox, holding the Brewers to one hit in 4 1/3 scoreless innings on Friday. He has given up one run on four hits and two walks over his last 7 1/3 innings.
The right-hander ranged from 91-96 mph on the radar gun, averaging 94 mph.
"That means we're getting ready for the season and we're improving, that we're doing the job that [White Sox pitching coach Don Cooper] and the assistant pitching coach [bullpen coach Curt Hasler] also have put on me," Lopez said. "The things we're talking about, I want to execute in the games.
"I was working on my changeup. I was trying to also stay tall in my mechanics, because sometimes I get too low and I lose command of my pitches. That was one of the points that I worked today. And also just to throw strikes and to hit the target. Those were my main goals today. I feel good because I could do it well."
Lopez finished with 52 pitches, 29 for strikes. His pitch count was low enough through four to return to retire Manny Pina leading off the fifth. He fanned four, all finished off by the fastball.
Working all over
Leury Garcia started in center field for the Cactus League contest against the Brewers on Friday. He also has played second and third during the White Sox spring season. But if Garcia had his choice, he would play shortstop, which he switched to in the eighth inning Friday.
"That's my position," said a smiling Garcia. "But they put me in the outfield and infield, so I just play."
With Brett Lawrie's release and Charlie Tilson's continued health uncertainty due to a stress reaction in his right foot, Garcia's stock has risen as a versatile switch-hitter off the bench. Garcia admits to needing to time over the years to adjust to switching between positions in the same game.
"Early in my career, it was not easy," Garcia said. "Now I feel normal when the other day I started in center field and then they moved me to second the last four innings. I feel good."
Third to first
• For the first time during Spring Training, the White Sox played with an infield of Todd Frazier, Tim Anderson, Yoan Moncada and Jose Abreu from third to first. It was Frazier's second Cactus League contest after being sidelined by a left oblique strain.
• Carlos Rodon is set to throw another live batting-practice session on Saturday. The White Sox will decide when to schedule his next outing following that effort.